Teamwork Makes the Dream Work: How to Turn a Startup into Corporate Business?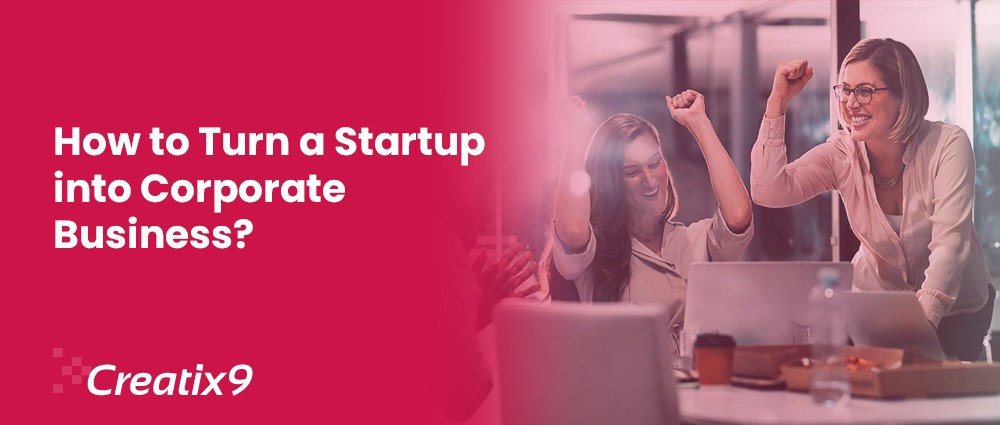 July 17 , 2020 Posted by Creatix9
Having an idea about something on which to build a business is just that – an idea. Learning how to build a startup from scratch, transforming your idea into a startup company is an entirely different thing. No doubt, ideas are very important, they are the first step to actually building a startup, but it's the execution of those ideas that actually matter in the long run.
The transformation from idea to a startup that generates revenue requires planning and strategizing to be fruitful. Some important points to consider are:
– Be sure of your vision, know what is it that you will consider as success in the startup's life. Will it be financial success, or is there some other benchmark you are aiming for?
– Make sure that the idea is viable according to the target market's demands or requirements. For example, a high end car rental service may be a good business idea, but not if its targeted at a predominantly low-income area.
– Create a prospective customer profile. Hash out what an individual customer from your target market will look and act like. You as a business will need to connect to an individual in order to be successful, as they are the ones who bring in the business.
– Build your customer base. It can't be reasonably expected that customers will automatically come once the business is set up, you will need to work hard to bring in the customers, especially those who you know require the services you offer, and once they are attracted to your product, work hard to earn and keep their trust and loyalty. That is how you build your business, but be warned, this process can take time, depending on your product and marketing strategy.
– Commit to the idea. Getting a business up to a solid, revenue generating state can take a long time, and during this time you may experience many setbacks. But you need to commit to it, for the long haul. Don't give up, see it through, no matter if it's successful or a failure.  
– Develop a positive mind-set. As said above, getting the startup to a successful revenue generating stage takes time, time which may show you a lot of ups and downs. The ups are easy to deal with, but the downs can cause you to lose hope. It is for those times you need to develop a positive mind-set, that even a failure isn't a complete loss. That it teaches you a valuable lesson of what not to do next time. That is how you will succeed eventually, with a mind-set that carries you through the bad times, just like the good times.
Now that we know how to make a startup successful, let us get on with the next step.
How to turn a startup into a corporate business?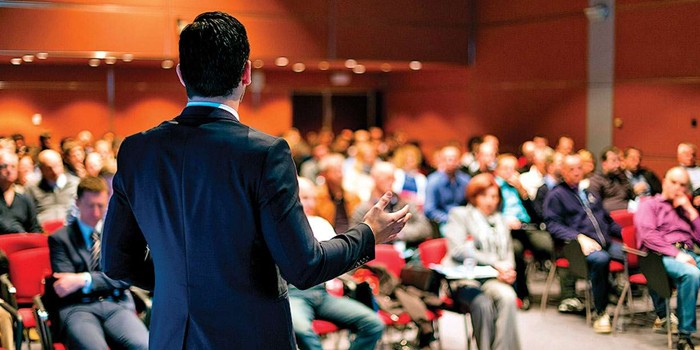 After talking to many startup successes, we have found that they all focused on some common factors, that they believe can be helpful in turning a startup into a business. They are:
1. Be perfectly clear with your stakeholders and especially yourself, on what market segment your product fulfills.
Your product needs to be specific on what market segments it is targeting. You cannot go after all your competitors at the same time. Pick a segment, and make your mark in it, before targeting another segment. Let the competition do the catching up.
2. Create a robust and more importantly, a sustainable model to generate continuous cash flow from the customers.
Working hard to get customers for a product or service that the customer would rather not pay for, is not conducive to a positive cash flow. This scenario shows that the customer does not think it's of value to pay for that, that is the service or product is not worth the value the price it costs. 
In such scenarios, a successful entrepreneur would listen to the feedback in the initial stages of customer base building, and pivot quickly instead of pouring money down the drain. If pivoting doesn't work, they might modify their offering, and even if that doesn't work, then cut their losses and pulls back. 
3. Constantly make sure that you are delivering on your promises to your customer.
You need to be sure that as you grow and expand your market and your brand, you are still delivering on what you promised your customers, both old and new. The quality of the products and services need to be the same, if not better. If you lose the customer's trust once due to subpar delivery, you might lose the customer for good.
4. Build the right team and culture.
While it might be okay to have a less structured organization when you start out, but to be successful in the corporate world, you need to have a proper organizational structure in order to flesh out the chain of command and accountability. Besides that, having proper structure can help in pointing out areas where your company might lack in terms of manpower or attention. Secondly, you need to not be hasty when hiring people for the team. As the company grows, there is a need to hire people who will share your duties and responsibilities so that you can focus better on the growth of the company. But be calm and calculated when hiring someone at the start. The right team can make a company, and a bad team can break even the most successful company.
The other important facet is to have an environment where the employees are comfortable and free to express their ideas and suggestions, because a great idea is not limited to the people in charge. It can even come from an intern, therefore it's important to have employees take an interest in the growth of the company.
For a startup or a proper company, logo design or brand identity design is important. But before that, the company needs to be viable in the market, and have a proper product or service that can be targeted towards a customer demographic. For example, a web design company that has a catchy logo and a solid marketing strategy, but no proper development team, or has a team which is not properly structured, will never be successful unless it addresses these issues first.
Also Read: How To Create and Implement Checkboxes Using React Native?