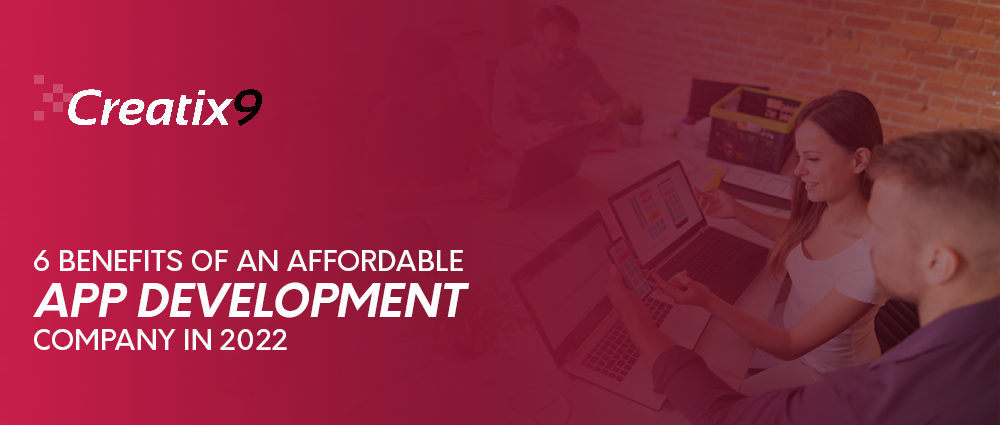 Mobile app development has been flourishing for years. The once communication tools have become an integral part of the business model providing improved experiences to customers when integrated with advanced technology. People are addicted to smartphones, with major of them doing their business work on phones. Companies usually hire an affordable mobile app development company to customize their mobile apps according to their business needs. It leverages customers' quick access to information, making them come up with better decisions. According to recent research, there were 3.5 billion mobile phone users wordwide by the end of 2020, and nearly 1.4 billion mobile phones were sold.
Mobile apps have revolutionized the way we conduct business by shifting the workflows online. It lets consumers and businesses stay up to date. Moreover, the mobile app provides businesses with a platform to efficiently market products and services. The ios developer builds feature-rich applications to cater to the growing demands and help companies boost their ROI. Similarly, the android developer creates highly functional apps to help businesses and consumers connect smoothly. According to the recent trends, the mobile app industry has a vast scope of growing rapidly in the years to come. Since it has become necessity for startups, and enterprises are working around apps to establish their brands. React native and hybrid apps are a few examples that are most used by firms worldwide.
How is an affordable mobile app development company beneficial to businesses?
The mobile app industry is enormous, with businesses trying to develop robust apps to resolve emerging problems. The cross-platform or react native agency works in the best ways to deliver optimized benefits to the consumers and businesses. Let's take a look at few of their benefits.
Increase Customer Engagement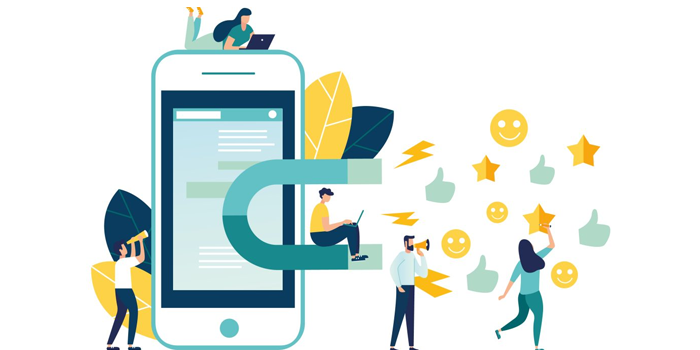 Since businesses strengthen user engagement, mobile apps create direct marketing pathways between firms and customers to interact effectively. The advanced mobile applications allow companies to install and send regular push and in-app notifications to target the maximum number of customers. However, it becomes necessary to send relevant messages providing the much-needed information to attract the app's customers. Moreover, increased customer engagement improves user satisfaction and leads to brand loyalty in the long run. Hence, users tend to use their offerings whenever needed.
More Value
The more value the customers get, the more interested they are in the brand. A significant number of businesses these days use mobile apps to increase awareness and make relationships stronger with their consumers. The affordable app development company emphasizes that mobile phones are an integral part of our daily lives where consumers spend relatively more time on apps. Hence, the business owners focus on marketing their services digitally to reach a larger application market. Moreover, the online app marketing techniques keep the customers engaged. Besides creating a mobile app, it is essential to use unique logos that blend colors, fonts, icons, etc., making the much-needed impact. The mobile experience is one of the crucial factors that decide the future of your brand, as rapid growth requires new marketing techniques.
Brand Awareness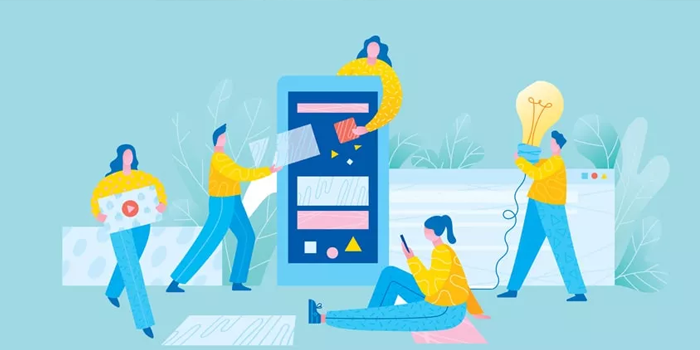 Technological development has given rise to small businesses or startups struggling to reach a larger audience. Mobile apps are effective tools for such companies as they help increase brand awareness and recognition. These apps allow companies to link it with different channels. Moreover, it leverages the android or ios developer to create advanced, functional, and feature-rich apps. The interactive interface is usually the first step towards brand success. It is crucial to raise brand awareness about the products and services, be it through any medium. But since more people use mobile phones and applications, it becomes an integral part of the branding strategy. Apps advertise the brand several times, getting embedded in the user's mind.
Competitive Edge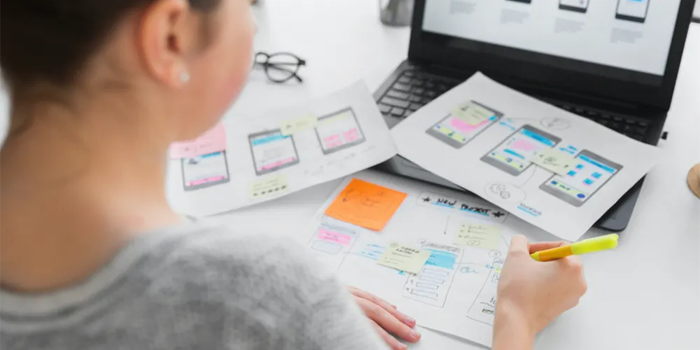 Mobile app development has dramatically increased, with thousands of app companies competing in the past few years. Every business is trying to create a competitive edge by offering a distinctive feature to its users. Though keeping up with the tough competition is challenging, companies are competing with the help of mobile apps, providing their user next-level experiences with unique features. Secondly, mobile phones allow consumers and businesses to communicate, increasing satisfaction directly. Furthermore, users are usually looking for speed. They do not like slow services or information. Hence, the react native agency emphasizes high speed and efficiency through mobile apps to generate revenue for businesses.
Unique Retail Experiences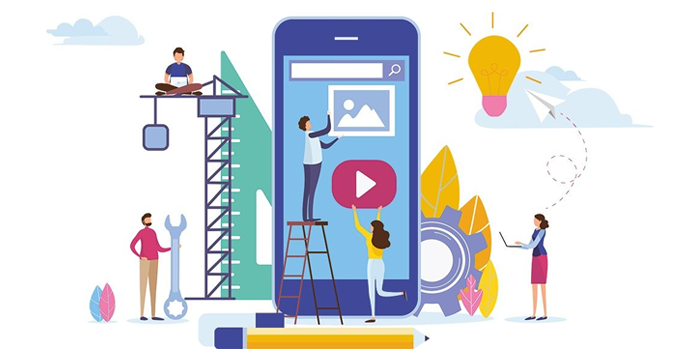 The mobile app industry has transformed the retail experience allowing the retailers to deliver customer expectations by creating unique experiences. It improves the digital process and brings down the inventory cost while increasing profitability for the businesses. Staying ahead of the user expectation is one of the most remarkable techniques to create a competitive edge. Since the technological advancement and futuristic solutions, companies strategize around mobile apps that reduce overhead costs linked with brick and mortar development.
Control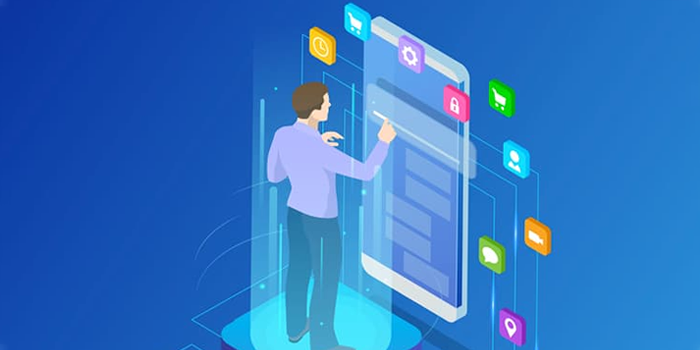 Having complete control of the business strategy and branding techniques is the ultimate need of businesses. The mobile apps give companies and individuals full control over using the app for marketing purposes. The extensive control allows businesses to design the brand in immersive ways to attract more customers. They focus on using captivating logos with visual effects that makes the brand stand out and force the users to try it for once at least. Similarly, security is another crucial factor that decides the success of your brand online. It allows safe transactions. Moreover, businesses usually hire an affordable app development company that builds modern mobile apps that improve business security, scalability, user engagement, and branding issues.
Mobile App development is an ever-growing industry that has become the need of every individual and business. The android or ios developer builds advanced apps integrated with new-age strategies like AI, AR, blockchain, Vr, etc., to deliver enhanced experiences to users. Since apps have evolved, they are used effectively in branding the company's products and services. Further, they strive to reach a larger target audience, spreading the word through an app used by millions of people worldwide. However, as quickly an app raises brand awareness and success, any bad reputation or failure in delivering the promised features might lead to the company's downfall. Hence, using other branding techniques with mobile apps is advisable during a crisis.
Also Read: This Is Why A Brand Design Company Will Be Trending In 2022