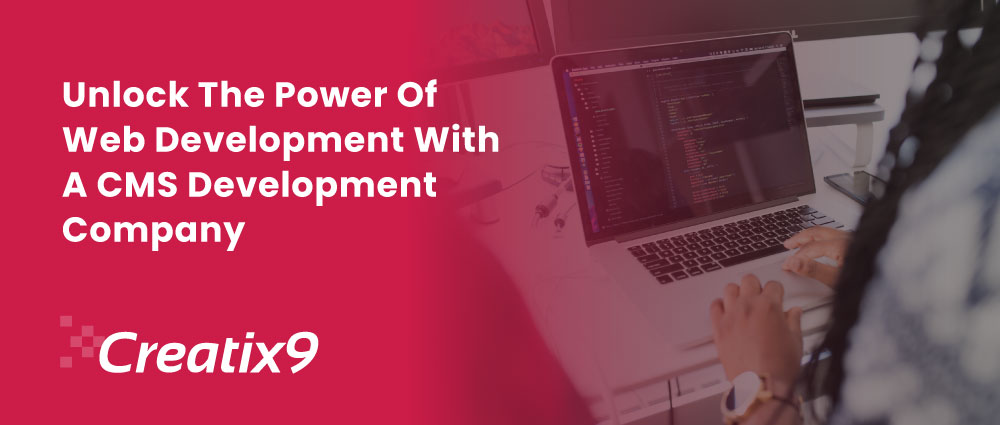 There are a lot of acronyms in the business world to keep straight and simple. SEO, SEM, CRM, HRM, and CMS are a few important ones. The changing business dynamics with the technology revolution have made companies shift their online operations. On the other hand, introducing new or advanced business terminologies has made business owners modernize their working infrastructure. These days, about 80% of businesses use websites, mobile applications, software, and many other remote resources to continue production. CMS is particularly an important platform for businesses, being used for building more than 68 million websites. Since more businesses are switching to the digital workplace, entrepreneurs opt for CMS websites besides the traditional ones. This is why the Web and CMS development company is getting popular in the market with increasing demands.
CMS is the acronym of content management system, a giant platform for creating and managing web content. It is a platform that allows single of group of users to create, edit, organize, and publish digital content. Besides being a website development platform, it enables businesses to reach out to their target audience while helping them in engaging with potential customers. Content management systems help businesses meet customers and provide numerous techniques for improving SEO. Thus, it would not be incorrect to say that it will be a great foundation for growth if businesses hire the CMS web development agency.
Why Hire The CMS Development Company?
These days, CMS development services have become one of the top IT services for businesses. However, the word CMS is a buzzword in today's business realm, giving an efficient control and management system for websites. Many small and large-scale businesses use enterprise content management systems tailored to their specific needs and requirements. The use of these CMS gives companies an open hand to keep their websites updated according to market standards while leading them to put SEO-based web content. Moreover, it allows easy and fast coding of websites, leading to on-time delivery and 24/7 support while ensuring that businesses with websites fulfill complex requirements. With countless benefits and eases, the CMS development company is getting immense popularity in the market.
Types of Content Management System for Web Development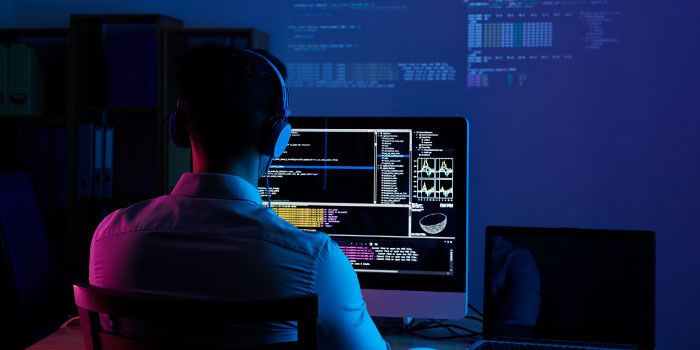 The content management system has two main parts, the front-end and the back-end. We all know that the front-end is the external structure of websites that users interact with. While the back-end is the internal structure through which the functions of the whole website are managed. A CMS website begins working when both parts are well-developed and connected.
In our daily routine, we access various websites for different purposes such as informational, fashion, tutorials, shopping, restaurant, ecommerce, etc. All these websites are well-designed, intuitive, and capable of functioning efficiently. But the thing is, every website has a different purpose and for which it asks for the specified development requirements. Since CMS web design has replaced traditional website development, things have become easier and more advanced.
Following are the types of CMS development, directing businesses which one is the best fit for their website.
Coupled CMS
One of the best business websites must be created using the coupled content management system. It is a traditional CMS architecture offering all the essential digital assets for creating websites while managing and storing information. The CMS web development agency  type offers full accessibility to the back-end and the front-end while ensuring an unbreakable database connection. Coupled CMS, an all-in-one solution, provides web hosting services while demanding the installation and maintenance of web development technologies and methodologies. With so many built-in services and customized web development services, coupled CMS is in common use among businesses. Moreover, the famous CMS and blogging platforms WordPress, Squarespace, and Wix are examples of traditional content management systems.
SaaS CMS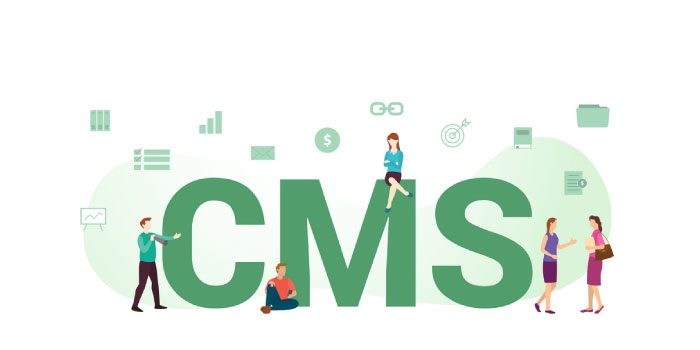 Saas CMS is an end-to-end solution that exists in a web hosted or cloud computing ecosystem. Since it is cloud-based, there is no need for actual setup, installation, or any pre-configured web hosting services. The SaaS content management system supports a simple but intuitive web interface. What's more, it can make the website run smoothly without any server and web hosting. One of the most important things that add value to SaaS content management is its unlimited support for the speedier creation and management of websites. While on the other hand, it also helps CMS developers to distribute websites to the digital channels. Google Docs, Acrobat.com, and Box.net are some of the popular examples of SaaS content management systems.
Headless CMS
As the name implies, headless CMS is a type of content management system where only back-end functionalities are managed. It means that, in this CMS, the body of the website is separated from the front-end. The CMS is responsible for accessing a database and storing the data or content with a custom-built, front-end web application. Businesses who use this content management system have to arrange other resources for designing the website's front-end and, later on, import it to make it work. Moreover, if they want a single-page website, they can use a one-page website template to meet their requirements. Headless CMS is a complete service package for companies that need extra control and flexibility over their content. Butter CMS, Contentstack, Contentful, DotCMS, and Mura are some examples of the best headless content management systems used by the CMS development company.
Decoupled CMS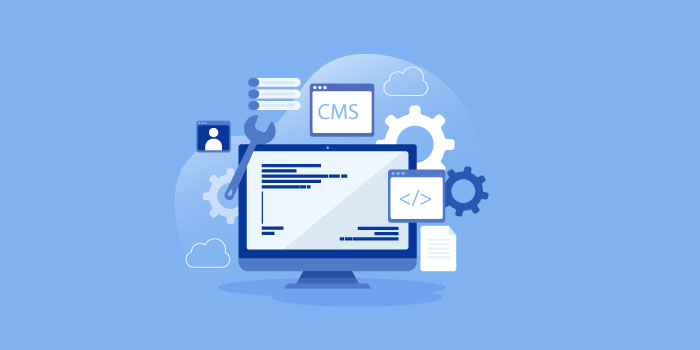 In the coupled CMS, the back-end and front-end of websites are coupled together. But in decoupled CMS, things are quite apart. Both of them are separated into two different parts, one for content creation and storage, while the other is reserved for consuming and presenting data. The data is then presented to the user on the web interface. In the case of decoupled CMS, the front-end is managed by the content management system itself. But for, the back-end web development agency manages resources to make the website run successfully. This can be explained as an organization that wants content libraries for mobile applications. What they can do is they can turn the existing website into a mobile app, as the CMS support multiple, adaptable applications on the front-end. In this shuffling, it seems that things will scatter, and the website or content will lose its structure. There will be no such issue. Instead, it maintains or retains the consistency of the content and information in the back-end.
Choosing the best web content management system is difficult as many factors must be considered or kept in mind. Since businesses have modernized their pace and shifted their operations to a remote workforce, the demand for the best content management system has increased dramatically. Moreover, modern consumers use different business platforms and omnichannel solutions to expand their reach while giving a frictionless customer experience with responsive, user-friendly, and highly functional websites.