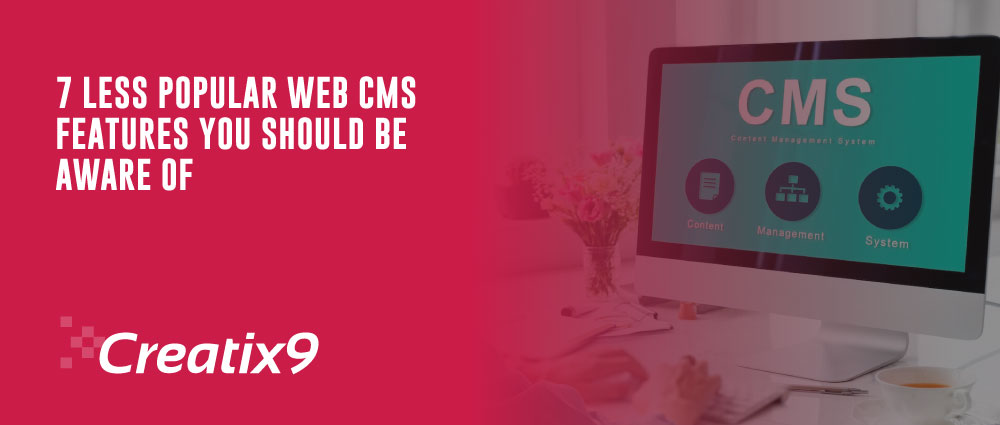 Users can quickly establish, keep, manage, and provide data to their external and internal audiences using a web content management system for their business operations. And they can work in any way to match the company.
When you make a decision requiring a content management system from a top IoT applications and software development company, it's time to decide what functionality you need. Most people overlook multiple characteristics yet provide value to a business.
Are you aware that the correct enterprise web CMS platform can allow you to perform the following seven actions?
1. Establish A Website, Intranet, And Enterprise Portal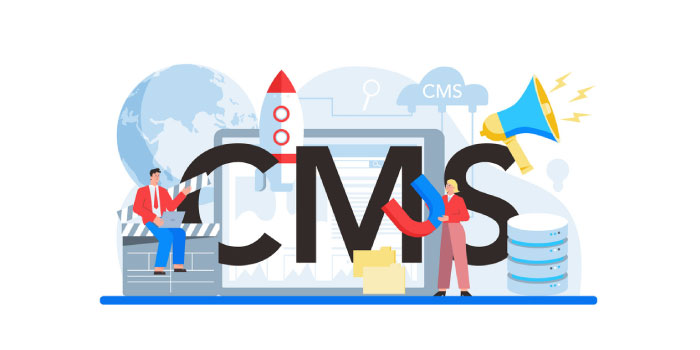 Launching a new website to attract more customers, a new intranet for your workforce, or a new CMS enterprise portal to link your clients with other external stakeholders like partners or suppliers are all excellent options for building a solid online platform. But having a single web CMS can also be utilized to do all these things, greatly enhancing many company operations within your organization.
At its foundation, a web CMS allows you to manage and deliver content online, and that material can take many various forms. These products have basic features, including content publishing, picture management, document management, security and group rights, forms and workflows, search capabilities, and more, even though they all have different designs and are created for various end users.
This is highly advantageous over selecting a platform that create only one solution. CMS web streamlines site administration, makes it simpler for publishers to train publishers, and provides economies of scale by setting up sites from a single platform. From a single platform, it provides excellent user experiences to internal and external stakeholders, including staff, suppliers, customers, and members.
Moreover, you don't need to train your staff as some CMS platforms allow you to easily add a learning management component to train staff in various locations online.
2. Plan Events And Meetings Quickly
It is obvious to imagine utilizing a web CMS to keep documents and manage content. But most people need help maintaining public and private events with the web CMS platform.
You can send SMS reminders, accept credit card payments for tickets, set up event alerts, and more with the right platform.
Organizations can track who attends which events and deliver updates to audiences as needed with the help of good events management. Depending on the solution, events can also be posted via the community by both staff and customers.
You can perform a similar task for internal meetings in the company using a meeting manager application, making it simple to organize conferences, upload meeting materials, and distribute agendas.
3. Create Secure Forms And Intelligent Workflows
For teams, life is made simple through online forms and workflow automation. Online forms allow you to collect data easily for applications, feedbacks, HR policies, etc. A web CMS frequently contains a form creator that enables you to drag and drop fields, including signatures, panels, and if/then areas, as you require them to quickly create a form without becoming familiar with article authoring.
You can easily submit your forms and other work to get confirmation from particular company people. Marketing, HR, accounts, and any other department will be pleased. Workflows route becomes automatic where you can send form date to managers and other suitable workers with just few clicks. You can easily customize forms and workflows for intranets, portals, and websites for the organization and its many divisions. Rules used in workflows that support them adapt as per user profiles or form responses.
4. Give Users The Option To Subscribe For Different Alerts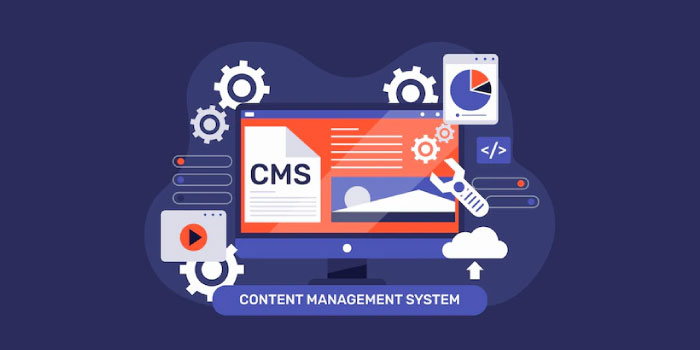 Your CMS is amass of activity, where you can always add, change and archive new content. This will impact your end users as well as your publishers and administrators.
Make it simple for those in charge of your website area to monitor what the content publishers are up to. Anyone with access can easily subscribe to articles (or a group of articles, such as those published or changed within a team workspace), and they will receive alerts anytime there is action on the report, such as comments, status changes file uploads, tasks added, and so on. Sending targeted push notifications (email notifications for each action) is possible.
The ability to display users' notification feeds within webpages, along with these subscription alerts, further supports users in finding the information they can subscribe to. Thanks to subscription alerts, you can be aware of significant new content.
Are you in need of a web-based CMS for your operations? If so, pick the top US software development company. Contact Creatix9, the leading IoT application and Software Development Company in the USA, which creates powerful CMS websites as well as CMS enterprise portals at a professional level.
5. For Non-Technical People, Automate Content Production.
Structured Authoring is the ideal solution if you need to record the same information and your objective repeatedly as to use that information to construct webpages. This is a fantastic alternative if you want to provide non-technical users the ability to produce content but want not to give them access to any standard CMS authoring interfaces.
With a support of a drag-and-drop form maker in Structured Authoring, you can create forms. When the form is submitted, the article is published based on the form's values and the template you choose after being approved by a manager or administrator.
This allows many corporate procedures to now include automated content creation. In addition to giving users a systematic approach to entering information that reduces errors and empowers more individuals to participate in the content creation process, this helps organizations create content faster while still using quality controls like workflow and publication.
6. Compliance Messages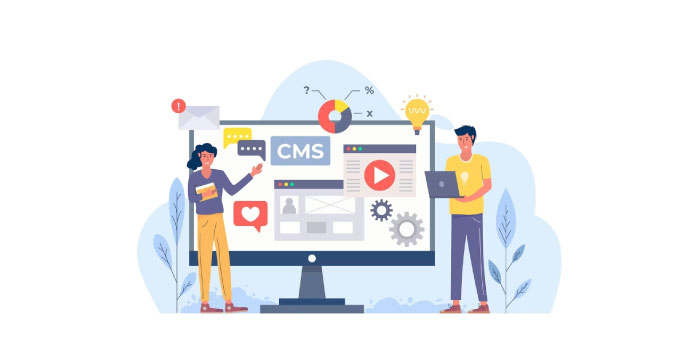 One can simply overlook the crucial documents given the constant publication of new information, such as policies and procedures, along with the other information that comes into and goes out of an organization. Using acknowledgments, you can ask employees to read anything on a page, such as new terms, a policy, or a compliance notification, and then click a button to confirm they have done so.
These acknowledgments can be directed towards groups established in your CMS platforms, such as staff working out of a specific office or their job status. Employees can look at items they want to acknowledge, and administrators can view whether these alerts have been watched, clicked on, and read.
This confirms that employees and support organizations receive communications in complying with new regulatory requirements.
Additionally, building a website with your CMS? You can also utilize the Acknowledgements feature to make it necessary for visitors to let them to continue interacting with the website. Visitors can quickly agree for a company to use their data when there are acknowledgments. By doing this, businesses can comply with compliance and privacy laws. For instance, you could present a pop-up message asking visitors to your website to get in or accept the terms of your privacy and cookie policy when they arrive. If the box is ticked, the user won't see the notice again unless they delete their cookies or switch to an incognito or private browser.
7. Keeping Content Up to Date
Keeping a large quantity of data or content in the current digital workforce is challenging. Content Management system (CMS) has multiple functionalities that make it simple to upload content and to keep and track it while confirming it is up to date. For all, like automatic approvals, review date, notifications when the expiration of content or a team member updates it.
It is essential to have built-in capability to make it easier to conduct reviews and analyses when authorizing content at a time when internal communication is at its peak, and the accuracy, correctness, and even tone of that information are crucial. Review dates ensure that information is kept up to date, while expiry dates guarantee the removal of content on a specific date. , notifications inform lists or groups of staff members when a document is generated, changed, retired, or expires to make sure to tell everyone.
Versioning makes it possible to locate and replace pre-existing documents while preserving their name (and link) and compare two versions of a document to determine which is the most accurate. Authorship informs users who created the content so that staff members know who to contact if they need more information or if the content is inaccurate. Of course, you can also use analytics to find content gaps or unreached employee demographics.
Conclusion
We, Creatix9, the top software development company and digital services provider, create the best IoT applications and even CMS enterprise portals to allow businesses to get complete control over content by integrating CMS. We create a CMS that makes it easier to create, publish, and distribute the material on the website intelligently.