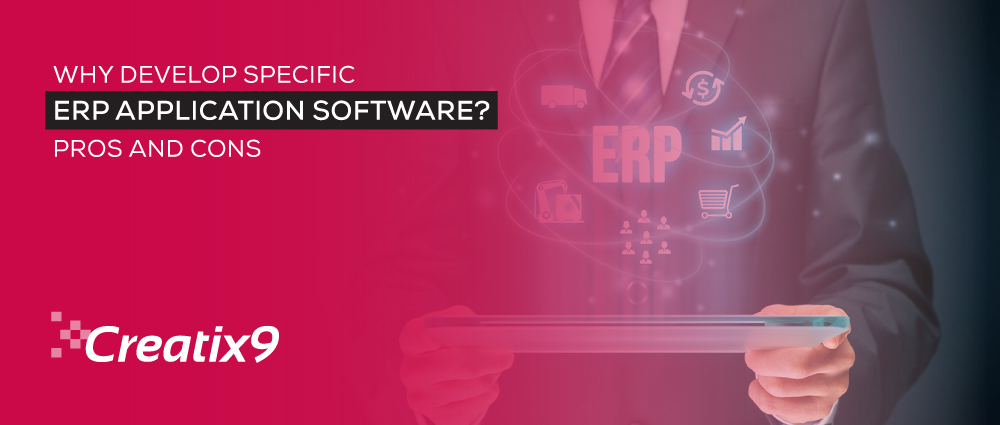 There is a powerful instrument that enables you to empower your business. ERP stands for, Enterprise resource planning software that enables you to manage your order and inventory, human resources, and accounting effectively in your day-to-day business operations. The decision to construct your own ERP system or purchase one is yours. Let's discuss this in this blog.
Understanding ERP System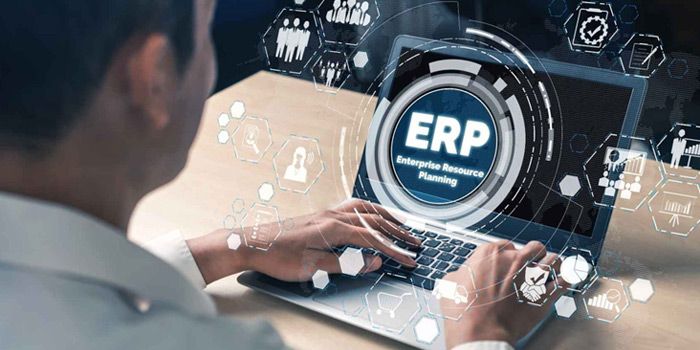 Organizations generally employ ERP systems to automate their company activities. Due to the ERP, all financial information is kept in a single database that can be accessed by everyone within a firm, regardless of the department they work in. So, with everything sorted, examined, and prepared for reporting, everyone has access to what they require. Additionally, ERP application software can exist as both a web-based platform and a mobile application with all of the features properly aligned.
Each ERP system must be specifically designed to address the particular performance areas that a business wants to boost. They may include any of the following;
Salesforce Marketing And Automation
Human Resource Administration
Managing Finances
Project Administration
Monitoring Of Conformity
Enterprise Intelligence
Automated And Synchronized Reporting
Additionally, ERP software must make it easier for these regions to interact. In order to allow for their integration with other systems already in use by a corporation, all system components, or so-called modules, which correspond to different performance areas, must be loosely coupled. According to Statista, by 2025, it is anticipated that the market for enterprise resource planning (ERP) software will increase to around 100.7 billion USD. Among the top market vendors are SAP and Oracle.
Therefore, leveraging existing modules or creating new ones will be a part of the process of creating custom ERP software.
Should You Create Or Purchase An ERP System?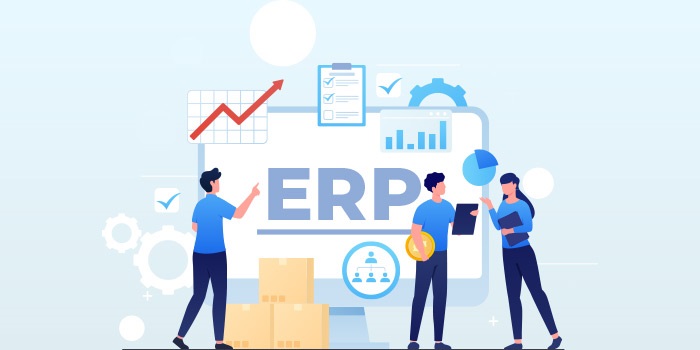 When thinking about ERP systems, a business owner or other decision-maker in a company should choose their answer to this question. The choice of "create vs. buy" is challenging when it comes to the company's software requirements. If you decide to build instead of buy, you must decide how to create web-based ERP software, but if you want to buy from a creative mobile app development company, then you must specify exactly how that software should seem.
The downside of purchasing the software is that it cannot be customized. This drawback eventually begins to outweigh the financial advantages, particularly as the business expands.
As a result, the organization may eventually find it necessary to develop its own unique software in order to scale efficiently. But keep in mind that a scenario like this is only advantageous if the custom software is certain to provide you a competitive edge over your rivals in the market and your company is increasing so that the costs associated with the pricey software will be paid by an increase in revenue.
Cons of Developing Unique ERP Software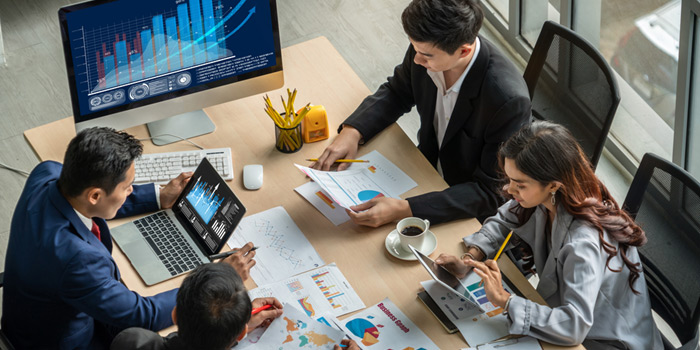 Cost: Naturally, bespoke solutions are more expensive.
Long lag times are required for testing, configuration, and development.
Only a small number of needs are met.
The functioning of pre-made solutions is essentially unmodifiable.
Incompatibility – It may be difficult to get off-the-shelf ERP software to interact with other applications in an effort to carry out certain duties.
Benefits of Creating Custom ERP Software Include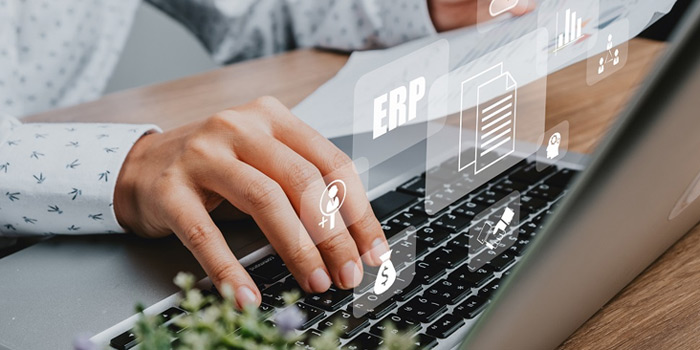 The ability to modify costs based on how sophisticated the solution has to be.
Which specialized demands will be met is up to you.
Integration with a vast array of external applications.
Enhanced productivity – You will be supported by specially created software that is most effective for you.
When you hire an excellent team to create your ERP solution, they may create a variety of tools and systems for you that will help you stay current with the industry and avoid being out of date.
Examples of Enterprise Resource Planning Software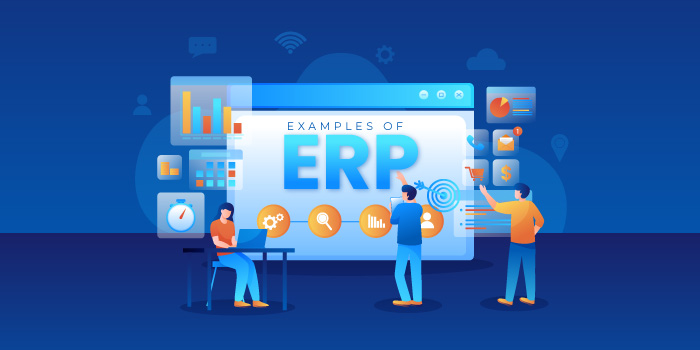 There are a few well-known examples of ready-made solutions that ERP companies offer, you should first consider if you do decide to go that route.
Oracle, a well-known company renowned for its wonderful cloud apps and services, has bought this cloud-based ERP. Nowadays, the terms "cloud computing" and "data security," "flexibility," and "access" are almost interchangeable. Additionally, we refer to a software-as-a-service delivery model when discussing ERP software in the context of cloud computing. One of the pioneers of cloud ERP was NetSuite. It has been progressively getting stronger ever since. Additionally, you can use NetSuite with confidence knowing that you are always using the most recent version because your cloud ERP solution's provider frequently updates it.
It is enterprise software made by SAP SE. The domains covered by this ERP solution include production planning, HR, controlling, sales, and distribution, as well as financial and asset accounting, material and quality management, and material management. Both large corporations and small/midsize businesses are targeted by SAP ERP. In contrast to NetSuite, SAP's software can be set up on-premises or as a cloud-based service. You can choose how you approach the situation because SAP SE is a significant provider of ERP solutions. Additionally, SAP S/4HANA is a clever substitute that enables users to run their organizations more effectively, whether on-premises or in the cloud.
Dynamics AX, GP, NAV, SL, and C5 are the five components of Microsoft's enterprise resource planning solution. Microsoft has occasionally purchased each of the five products. Your decision regarding whether to host them on local servers or in the cloud should be based on the performance area that has to be optimized. They each highlight a distinct aspect of performance. They are referred to as Dynamics 365 as a whole.
Conclusion
Many businesses are currently struggling to manage all of the necessary company processes. One of the finest solutions to this issue is the construction of custom ERP applications. Your performance will be improved with the aid of this new solution, which may be linked with the legacy apps of the business if necessary. Although the costs for creating such a system may appear high at first, they will ultimately prove to be worthwhile. An ERP system that is specifically tailored for you will undoubtedly result from careful attention to detail, comprehension of your business logic, significant use of cutting-edge technologies, and awareness of best practices in the field of ERP software development. If you are looking for ERP for small business and iphone app development, get in touch with top digital agency usa, Creatix9.