Animation, a term often heard by companies and customers today, has taken over the marketplace by surprise. It has become the ultimate deciding factor for success as it helps companies opt for interactive marketing strategies to reach more customers. It has undoubtedly made our lives easier by integrating animation software into the business model. From video making to advertising online, companies have grown incredibly to achieve a company's goals and meet their requirements. According to a recent study, animation implementation will surpass $587 billion by 2030, making it one of the coolest and most used strategies.
Since it has increased in demand, more companies are emerging to fulfill the demand. Thus, giving rise to more software and developers. Besides this, firms are even using free or paid versions of a video animation maker that has made it easier to be used online by anyone and create amazing videos with a message. Thanks to digitalization, it has improved how we communicate in the modern world, moving everything online to reach more customers. It has brought customers and brands on a single platform where they can convey each other's messages in easier ways. Here the main challenge is to choose the best software or app for video-making animation and keep the users engaged.
Before we talk about some of the best software or apps available for animation video making, let's understand what video animation actually is.
What is Video Animation?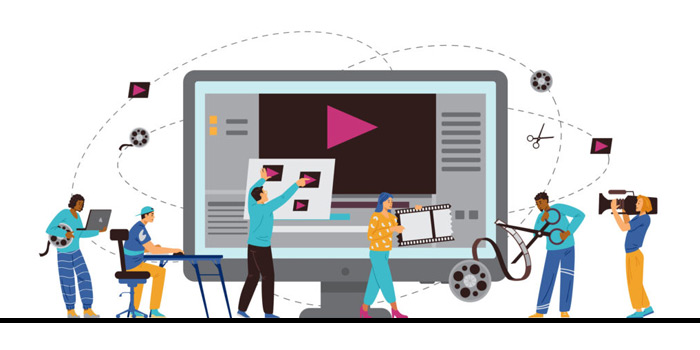 We have talked about video making and animations separately thousands of times. We have even discussed how they benefit a company in the easiest ways, but this time we are focusing on video animation. Yes, you heard it right. These are two different terms that have been combined for ultimate success.
Animated videos or video animation is creating engaging videos using various designs, sketches, illustrations, and graphics that give users an illusion of movement in attractive ways. Animators here use different styles to make the pictures come to life. They do not necessarily require live-action recording to tell a brand story or convey its message. It can be quickly done with the help of drawings. The 2d and 3d animations we often talk about are a part of this which make a brand idea interactive, making the audience take action.
Such videos include cartoons, movies, presentations, short business video content, business introduction, advertisements, etc. If you are a digital freak, you might be spending a large chunk of your time online on different platforms, and it is one of the best places to identify animated videos. Though their usage has incredibly increased over time, they are still considered one of the best and most costly strategies as it takes time and effort to put each drawing together with slight changes to give it the movement effect. However, since now everyone does not have the skills and knowledge to create such videos or use software, they are recommended to opt for online animation tools or animation agencies who will do it for them in a professional way. This makes them stand out from the rest.
4 Best Animation Software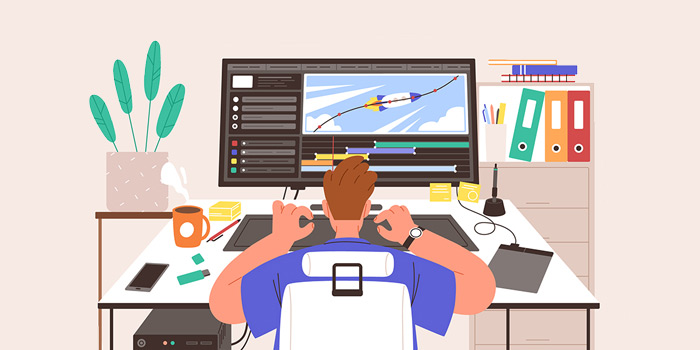 Companies should pick the top animation software or online animation maker to create eye-catching videos with a deep message that is easily understandable by everyone. Moreover, the cost of animating should also be kept in mind while selecting one. But one should remember the more professional a tool or software is with advanced features and functions, the more costly it is. So, in the end, it depends on how the company goes about the video-making process. Here are some of the best online video makers.
Moovly
This online video maker comes with some advanced features and advantages that make it easier for firms to select it. It allows companies to choose from several templates before starting the video-making process. The maker can use 175 million video clips, pictures, music, or sound effects to create a beautiful message that easily customizes the content with a built-in toolkit.
Besides this, it facilitates animators with various video-making solutions, especially for small businesses, large corporations, the education sector, and partners. Further, it has a drag-and-drop feature that makes the process easier and allows one to share videos to YouTube without any interference. If we say, Moovly is the only online animation maker that provides full integration; it wouldn't be incorrect. It doesn't matter what type of video one wants to create. It can be done for any sector, including sales, education, business, or marketing.
Motion
Another animation tool available for online video making is MotionDen, which can complete its animation by adding templates. It allows firms to customize the animation giving it a personalized effect. But for this, one must have complete over the controls or settings of the tools. One can even add text, add music, or allows importing own video clips. Unlike other software, it weekly updates the animation templates that can be used for different purposes. Since it is a free online tool, anyone can use it online to create beautiful videos with high-quality graphics. Moreover, one can select any text style for the ultimate effects.
Animaker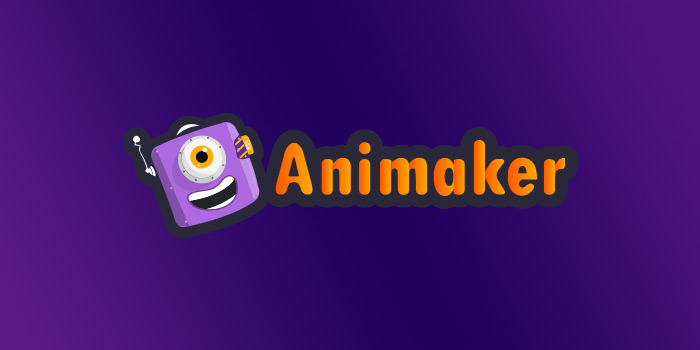 One of the most popular online animated video makers, Animaker facilitates users with six different styles of video making, which can be customized according to the sector your business belongs to. It includes 2d animation, 3d animation, typography, whiteboard, and infographics video-making styles that can be used anywhere at any time. This is it if you ask us about the easiest online tool to create video content. Even beginners can use it to create fun or professional video content for any business. It has even won the Startup award, making it the most used tool.
Vyond
As we said, there are hundreds of video makers to help businesses create interactive video messages. One of them is Vyond. An often-heard name provides video production, whiteboard animation, presentation, training video, and sales content options. It has many templates that quicken the video-making process. It even allows one to use royalty-free images and videos to make the content more engaging while offering three subscription plans for advanced features.
It lets firms tell a story quickly at affordable rates while providing a comprehensive solution. One can opt for the free trial period before choosing from GoPublish, GoPremium, or GoTeam plans.
Conclusion
Animated videos have become the top talk of the town everywhere one goes. It no longer matters what industry one belongs to as far as one is able to communicate the brand's message effectively in an animated style; the rest is fine. There are many ways one can convey the message. This is one of the reasons why businesses have taken it as a marketing strategy after using it only for entertainment purposes. If you go through Facebook or Instagram, you can find the majority of the videos or ads related to brands made in animation style, where the type changes according to the customers or business requirements. If you want to create a compelling animated video message to attract more consumers, feel free to contact the best animation agency.