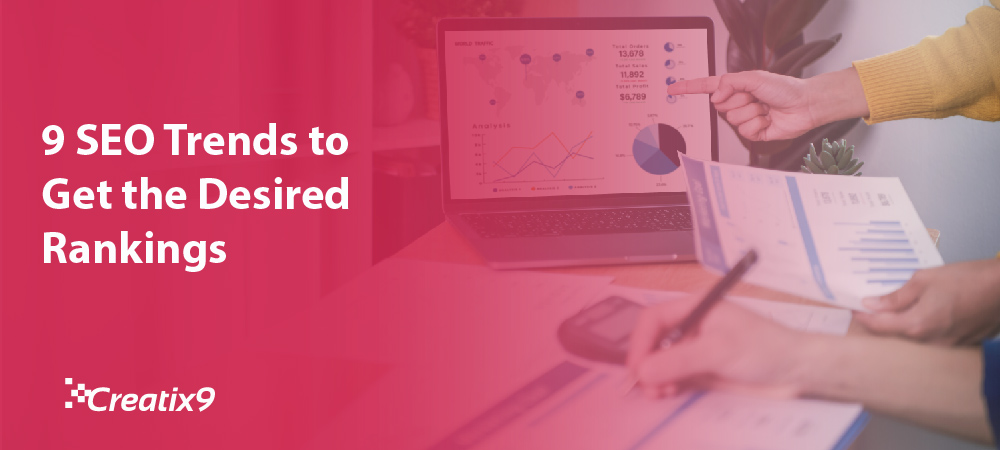 Every company these days strives to reach out to the maximum number of people worldwide and how they do is what we will be seeing in this post. The main aim of businesses is to divert traffic to websites and above them to make them stay. If this means increasing customer and brand loyalty, then this is it! There are various ways that firms can inform their customers and keep them engaged; the most known method is through marketing, but what type of marketing a firm chooses is something to ponder. But with the increase in knowledge and technology, people have started implementing better ways, and search engine optimization is definitely one of them.
It is believed if you want to get heard or seen in the digital world, you need to have a strong online presence. This means having a fantastic website or content that can drive traffic towards the brand and increase conversions. Here SEO plays a vital role in its success and growing sales because the better the SEO, the higher you can rank your websites on the search engine result page. According to research, one example is Google, which currently holds 92% of the search engine market share. Though this may look like an easy task at hand, it is one of the trickiest and most challenging tasks that need the mindset and experience to bring outstanding results.
What is SEO?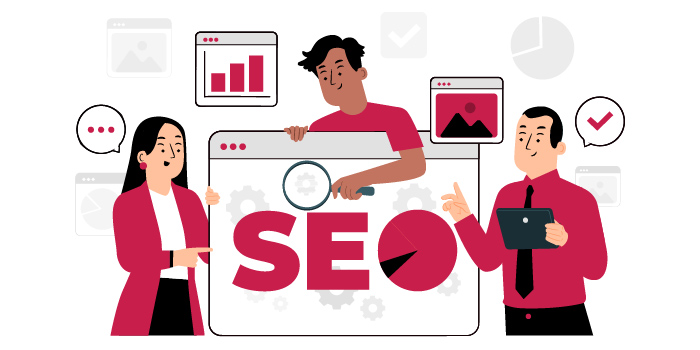 SEO is the abbreviated form of search engine optimization which focuses on improving your website traffic, making it easier for people to find your web page from search engines. The word says it all. Above that, it targets unpaid traffic rather than other techniques like PPC that target paid or direct traffic. In short, it is getting free, organic traffic from natural search results, making the websites rank higher on the search result pages. Why is this necessary? The human psyche is strange, but it is what it is, so they usually open the first few sites or links instead of moving to other pages. Thus, bringing the maximum traffic to the first search results. Sounds easy peasy, right? But it is not.
Companies need to hire a professional SEO expert to help identify the best technique, find trending keywords, and practice them in different forms. Many are confused if it falls into the marketing category. We assure you it does since all these keywords are used in the content on every platform, be it for websites, Facebook, links, Metas, titles, and so on. The better the usage of the SEO keywords, the more chances of attracting customers to the brand.
SEO focuses on identifying high-volume keywords that have the potential to generate leads. After this, high-quality content is created where the keywords are used to optimize it for search engines. Not to forget, it even includes relevant links from different high-performing websites, and at the end, it measures all the results.
However, professionals and companies need to remember that search engine optimization trends keep changing, and they need to keep themselves updated to implement it right away to gain the maximum benefits. This even means if your website ranks in the first position right now, it can move to the last page if the trends are not adopted and used immediately. Thus, I need to show how important SEO is and update the experts. Besides, it is not necessary that every industry has the same way of finding keywords and including them in the content and pictures. Each one uses different techniques where it also depends on the company's needs and goals, and accordingly, a strategy is made. Still, the first step is to learn the basics to have a command over it so that any advancement is easier to understand.
How Does it Work?
In a brief context, search engines are used by people around the world to find answers to their queries or search on a specific topic using internet services. Here the seo services use powerful algorithms that are computer programs that search for clues to facilitate searchers with exact results.
A search engine is entirely dependent on algorithms and won't find pages or decide what to rank for the given keywords if they are not used. Here there are three basic steps the engine follows to get the work done correctly. It starts with crawling, which is the discovery stage, and moves to indexing, also known as the filing step, and then to rank the website, the retrieval stage.
All this is possible if the objectives are set right and are achieved at the right. Here the SEO experts measure the results to know if it was successful or not. They measure the keywords, traffic, brand awareness, market share, leads, and reputation. However, while doing so, they must remember that every business has a different objective and must strategize or measure the results accordingly. Remember, the SEO industry is worth more than $80 billion, so companies must make the best use of their services, even if it means adapting to the changing trends.
Top 9 SEO Trends
IndexNow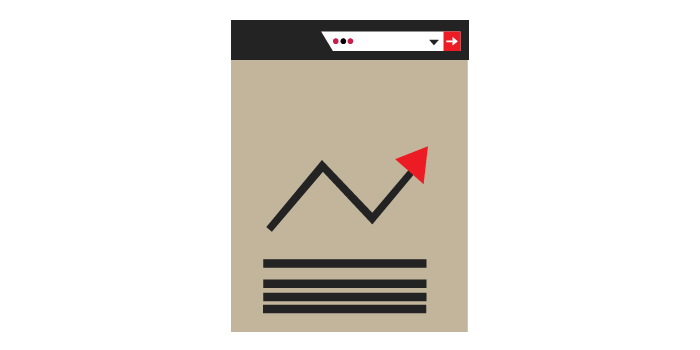 According to a recent report, Google is the next big one on the search engine list to use the IndexNow protocol. If you have no idea about this term or tech, then it is an open-source engine used by various search engines to find or browse new content. It doesn't use the conventional pull strategy; it is seen using the pull approach.
Once a website that is integrated with IndexNow API automatically updates the entire content, deletes a post, or publishes a new one, it pushes the information towards the search engines. Though Microsoft developed this engine in October 2021, it is being integrated now. Although few search engines like Bing and Yandex already use it.
Since technology is advancing fast, it has affected how quickly we change current strategies and tools. Thanks to this, indexing has gotten much faster, and IndexNow has been of great help. Now all such engines can prevent access crawling, making the process smoother and more efficient.
If you look at Google, the company will entirely become a renewable energy-based company by 2030. Its Carbon Neutral initiative of IndexNow will change the game, making it easier for pages to be indexed by search engines, which will decrease the carbon footprint.
Core Web Vitals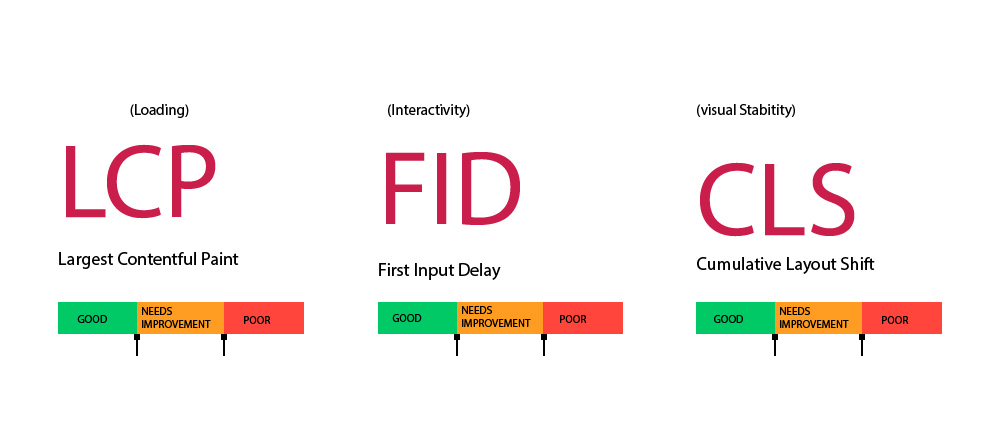 If we look at the 2022 current trend list, we can see that this one tops the list and will become stronger every year. But the actual question is, what are core web vitals? They are a block of ranking factors used by Google to gain insight into the overall user experience on a specific website. They are a combination of three different measurements: LCP, FID, and CLS.
Here, LCP refers to the largest contentful paint that deals with the time the largest content takes to load on any page. FID on the other hand stands for first input delay that calculates how long a site takes to respond to the user's first interaction. Lastly, the CLS stands for cumulative layout shift, which aims to find out how many layout changes a page has gone through.
Companies must aim to improve this as it significantly impacts all search engine performances.
SEO Localization
The recent report shows that Google will attract more local businesses as we have seen a push towards highly localized search results. This has led to companies creating authentic reviews on Google My Business and other authentic platforms. We have even seen country-specific content and firms getting immense benefits from the search results, unlike the older method, where global entities used to gain the maximum advantage. Hence, this shows Google's interest in displaying beneficial results for users. This is because websites usually want to target the local audience; for this, they need to add their country, city, or state name to let Google identify and rank the website higher.
Mobile SEO
In a rapidly digitalizing world, it becomes essential for companies to get top digital marketing services, even if it means moving your business to mobile phones. This means websites should perform well on all mobile devices, which is what we are focusing on in 2022. Thus, SEO experts are seen opting for simple and user-friendly web designs where they personalize the web content according to the users' demands. All of this leads to Google focusing on your mobile site rather than your desktop site to measure the rankings. It's time to shift the focus to mobile sites to enhance user experience.
Quality Backlinks
It is one of the constant trends that is even dominant in 2022 and will continue for a long time. But this time, it is all about maintaining the quality of backlinks; accordingly, it will decide how quickly your website gets recognition and ranks in the top search results. Remember, not every backlink is the same, so choose quality over quantity every time.
E.A.T.
Another trend that will stand out in 2022 is EAT, which stands for expertise, authoritativeness, and trustworthiness. We know the search engine algorithms have evolved, but what about the content? Keeping in mind the content, we have come up with the EAT concept. It is what Google is using these days to check if a website is providing quality content or not. Search engine optimization firms or masters can use the basic few guidelines to improve it. These include generating unique content that users are searching for, citing all the sources, including a bio to reflect the author's experience and skills, and not using automated content, paid link campaigns, or sale-oriented content.
Long Content
If you see the current trend, you will find only quality content winning the game on most search engines. Though length doesn't directly affect the ranking of websites, it mainly does rank the websites with lengthy content better in the long term. But the real question is why it is so. The answer is simple. Long content facilitates Google with the basic things it is looking for, like authentic research, good analysis, best sources, depth, and so on.
Video Content
The statistics videos will constitute 82% of the world's IP traffic by the end of this year. This is why companies and SEO professionals focus on creating and marketing videos online for brands. It has become vital for a successful SEO strategy to include an engaging video. Recently, Google announced the launch of two new data structures, Seek Markup and Clip Markup, that will help the video contents to show up in search results with its Key Moments feature.
Featured Snippet
The 2022 trends show 48.5% of searches containing featured snippets. This help answers people's queries faster by ranking poorly optimized content on the top of SERPs. Hence, opening new doors for SEO experts. All you need to do is answer the commonly asked questions. One can use a keyword tool to find relevant keywords that readers are currently searching for and use them in the answers.
Moreover, add H1, H2, H3, and H4 to your content to make it unique, or you can even add a FAQ section. If you are not that good at seo, we got you. You can always hire the best seo agency in USA to increase your website ranking or just answer such questions in less time.
Conclusion
Search engine optimization, seo is a broad term used by companies today to reach out to the maximum number of people worldwide. Is it a marketing technique? Yes. It is one of the most effective marketing techniques used in today's world, where professionals make it a point to use high-volume keywords in the content, pictures, videos, links, and so on to optimize it. It all helps in ranking a web page or website at the top. Once a company is on the top, they get the most leads and conversions, which leads to sales and profits. But the SEO trends keep changing, and the specialists should be ready to adopt new trends. Above are a few new ones, and if you want to know more about the other ones or want such a strategy implemented, feel free to get in touch with us to get the maximum leads.