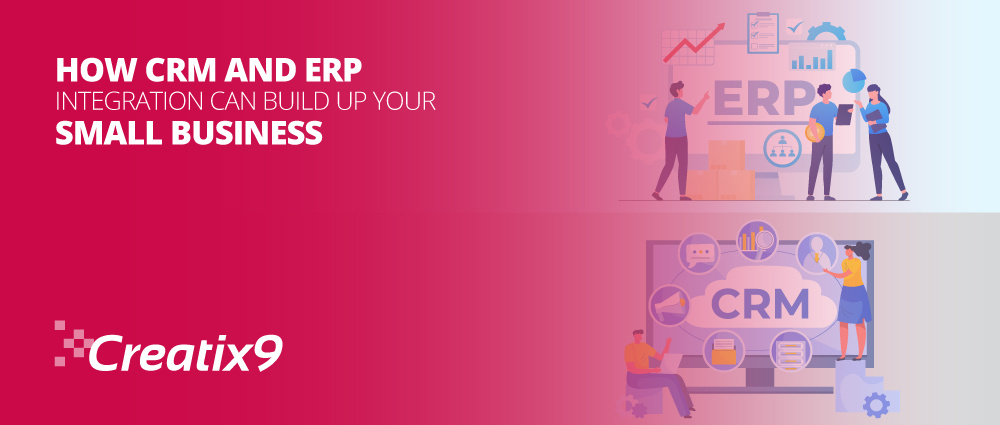 Enterprises must continuously seek new technologies to enhance client engagement and streamline operations. As almost all sector becomes more technologically oriented, new automation trends are transforming industries of all sizes. Thus, business management software systems such as "ERP for small business" and "CRM for small business" are crucial for quickly achieving small business core objectives.
By 2025, almost 70% of organizations will utilize structured automation for efficiency and flexibility. As a result, it will become gradually vital for small companies to implement these technologies. CRM and ERP integration must remain a top priority to maintain competitiveness in a dynamic industry.
While both CRM and ERP technologies are invaluable, combining them offers small businesses new opportunities for productivity and efficiency gains. Therefore, small businesses should consider CRM and ERP integration when selecting their software. As a result, they can work more efficiently, make wiser decisions, and increase their revenue.
This blog will discuss the following:
The benefits of CRM and ERP integration for small businesses
Challenges business Face During CRM and ERP Integration
Best Practices for CRM and ERP Integration
How does Creatix9 US Simplify CRM and ERP Integration?
Why Is CRM and ERP Integration Necessary for Modern SME Businesses?
Essential business software systems include ERP and CRM. ERP conducts basic processes using a harmonious view for efficient business operations and better decision-making. CRM manages client interactions with a 360-degree customer perspective to comprehend and react to clients nicely.
The integration of CRM and ERP provides the following significant advantages:
Improved Data Management
CRM and ERP systems utilize various data formats like SQL, XML, EDI, CSV, JSON, etc. ERP systems manage back-office operations, while CRM systems manage sales and consumer relationships. Small businesses must frequently synchronize data between the two systems to obtain a more comprehensive view of their operational activities. CRM and ERP integration enables small businesses ensures that data is consistent, accurate, and up-to-date across both systems. It will greatly support to manage all critical data of business efficiently.
Strong inter-Departmental communication
Integrating their CRM and ERP systems can improve departmental communication and collaboration for small businesses. Real-time, bidirectional data synchronization between the two system software facilitates the efficient coordination of multiple departments. For instance, customer care teams can access CRM system's history of customer interactions while sales teams can access inventory information in the ERP system. Departments can more efficiently coordinate their operations and lower the possibility of duplication and errors.
Better Order Fulfillment Cycle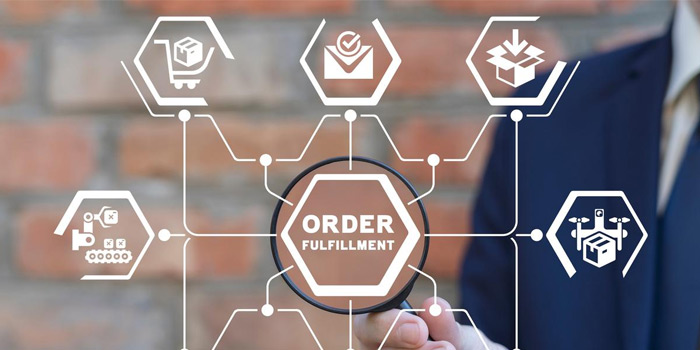 A small business's sales, finance, and operations departments must frequently collaborate to ensure the success of the order fulfillment process. This association needs CRM and ERP integration in which CRM system sales data is synchronized with the ERP system. Thanks to the integration, the operations and finance teams are better equipped to manage inventory and allocate resources. In addition, thanks to the real-time, bidirectional synchronization of order status between the two platforms, sales personnel can monitor orders and provide accurate client updates.
Superior Customer Experience
Businesses can thoroughly and comprehensively understand their customers by integrating CRM with ERP. This integration requires linking and synchronizing the data from both systems to enable continuous information flow.
Businesses may learn a lot about various facets of client interactions by using this 360-degree perspective of consumer data. This entails looking at previous purchases, comprehending preferences, figuring out what the customer needs, and monitoring their interactions with the business through multiple touchpoints. By accessing this whole picture, businesses can develop more individualized and targeted marketing efforts, sales plans, and customer service initiatives.
Gains in effectiveness and productivity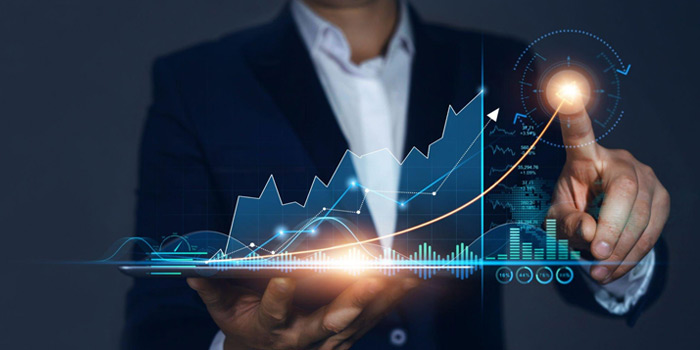 By integrating their CRM and ERP systems, businesses can automate routine processes to save time and improve accuracy. Small businesses can automate various complex workflows through end-to-end integration, including the order-to-cash process, the construction of a sales order, and the generation of an invoice. These essential but repetitive business processes can all be automated. The integration enables business process automation. You can reduce the time and effort required to complete tasks and manage and executes your business procedure consistently and accurately.
Challenges You Go Through During CRM and ERP Integration
Integrating CRM and ERP software systems is crucial as they handle essential corporate data and information. It is vital to carefully strategize and allocate the right resources for a successful integration process.
Several significant obstacles exist when integrating a new CRM and ERP system into an organization's IT stack.
Incorporating Legacy Data: The integration of CRM and ERP faces significant challenges when incorporating legacy data. The numerous formats, structures, and types each system uses to store valuable data complicate mapping. This requires careful planning and organization.
Integration Complexity: Creating an integration from inception requires considerable time and resources. A thorough understanding of their data structures and business processes is required to connect two distinct systems developers who never wished to work together. This complexity requires a dedicated staff of specialists, which most small enterprises lack.
Slow User Adoption or Change Resistance: The new CRM and ERP integration introduces a learning curve and workflow modifications, which causes resistance from employees, mainly older people and less tech-savvy.
Implementation Costs: Integrating CRM and ERP can be costly due to hardware, software, specialist development, customization, and possible downtime. This causes issues for both small and big businesses.
Best practices To integrate CRM and ERP Successfully
Integrating CRM and ERP systems is challenging regardless of the organization's size. When adhering to industry-recognized best practices, you can streamline integration processes and lowers implementation-related errors. The following are the most essential best practices to follow when integrating a CRM and an ERP to improve consumer satisfaction and streamline business processes.
Upgrades of Legacy Systems in the Cloud
Businesses across numerous industries have used CRM and ERP software systems for years. These systems' databases hold a great amount of data and have complex features. Older companies that have adopted these technologies still operate their operations on-premises obsolete systems.
However, these antiquated systems are rapidly becoming obsolete, and by 2027, a more modern alternative known as SAP S/4HANA will replace even cutting-edge ERP systems such as SAP ERP. The organization will eventually need to migrate to a cloud-based infrastructure; therefore, upgrading legacy systems to the cloud before integrating them will save time and effort when the time comes.
Prioritize API-based integration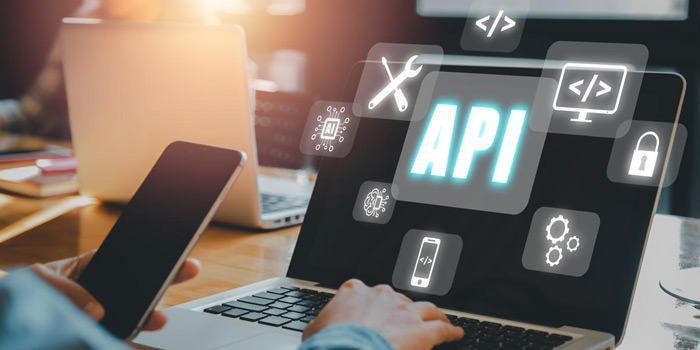 Two standard methods connect the systems during integration. The one is APIs (Application Programming Interfaces) and another is (P2P) Point-to-Point connections. In the past, P2P connectors were dominant in the integration market. However, they had to be custom-made for each platform and updated whenever the underlying technology changed.
A well-established framework ensures that APIs provide seamless integration even after the fundamental systems have been upgraded or altered. Additionally, APIs simplify the integration of multiple systems or software by facilitating scalable connections. When using APIs, businesses can integrate new systems and software without creating new point-to-point connectors for every new system.
Enable Data Standardization
Data Standardization is essential for CRM and ERP software to work well together. CRM and ERP systems have much in common regarding data but are different. The same data is stored in different formats, structures, and definitions. Establishing data standardization protocols is essential to ensure seamless integration and reliable data transmission between these systems.
Without data standardization, information might be offered differently, leading to mistakes, inconsistencies, and inefficient business operations. When using standardization, information is given clearly, accurately, and helpfully. When CRM and ERP systems use the same data structures and forms, sharing information is easier and more reliable. This makes working together and integrating applications more productive.
Use of Low-Code BPA Platforms
Creating an interface between CRM and ERP solutions requires significant time and resources for any business. When you use pre-built connections and APIs, a low-code Business Process Automation (BPA) platform like Creatix9 US can accelerate system integration.
Low-code platforms help businesses cut integration expenses by removing the requirement for specialized development skills and shortening the time needed to execute integration initiatives. In addition, the platform allows small businesses to respond quickly to changing business requirements while boosting productivity with pre-built connectors and automation.
How Creatix9 US Streamlines CRM and ERP Integration
Creatix9 offers cutting-edge CRM tools and ERP solutions to empower businesses to build solid and lasting customer relationships. Our "CRM for small business" tools aim to maximize interactions with current and potential customers, allowing you to manage and analyze customer data seamlessly. Whether you need analytical, operational, teamwork, or personalized CRM functionalities, our experts will tailor a solution that aligns with your needs.
Our result-driven "ERP for business" system integration services aim to streamline operations and boost performance. Our all-in-one ERP management solutions automate processes, offer real-time reports, and foster continuous growth. With our dedicated team of experts, we build centralized, integrated ERP systems for your B2C business or B2B business. Our ERP system ensures error-free transactions, improved supply chain efficiency, and seamless planning and execution.
Conclusion
As a small business owner for your B2B business or B2C business, integrating CRM and ERP can streamline data management, enhance departmental communication, boost the order fulfillment process, and enhance buyer experience. You can crush issues with best practices like upgrading to the cloud, prioritizing API-based integration, and utilizing low-code BPA platforms like Creatix9 US.
We are here to automate ERP for small businesses or a CRM for small businesses. Call us now! With us, you can easily combine and automate both your CRM and ERP systems on a single, clever, secure BPA platform.