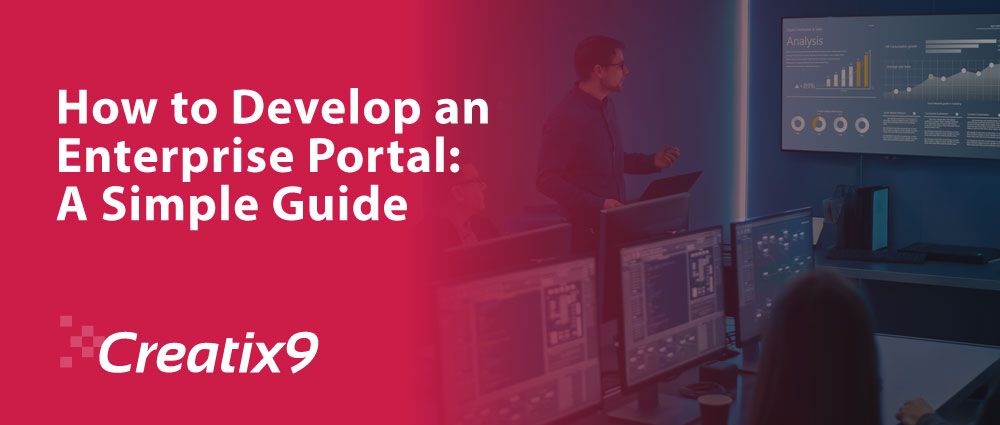 Enterprise portal is a decentralized internal system used by large and medium-sized businesses to ensure smooth and timely communication between employees and possibly customers. Enterprise portals are aimed for content distribution and management. According to the Statista, enterprise content management (ECM) market size globally increased from 2017 to 2022.
All large companies use corporate portals for their operations. Why? You might think that. Without them, effective workflow is impossible. Let's talk more about why and how business portals are useful and what you need to develop. Then you will know for sure if your business needs it.
What Is Portal Site Software?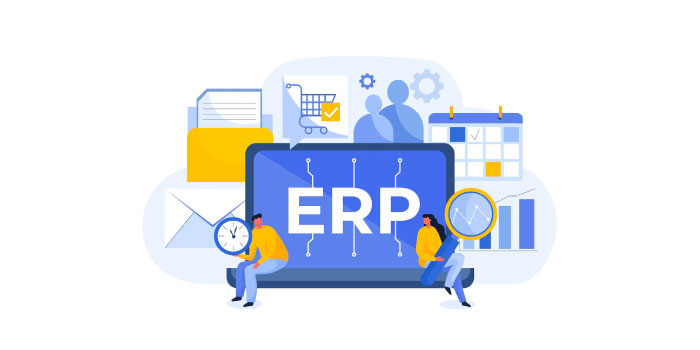 An enterprise portal is web-based software that incorporates information, people, and access within a corporate. Classify all your data and make it available to all departments in a single interface. Enterprise portal development makes it easier for employees to find information as they interact with relevant content through portals that bring business information and applications together in one place.
Key Benefits of Enterprise Portal Software Include:
Simple and User-Friendly Experience
Responsive Design
Custom Web Application Launcher with Real-Time Applications
Cloud and Hybrid Deployment Flexibility
Types of Business Portals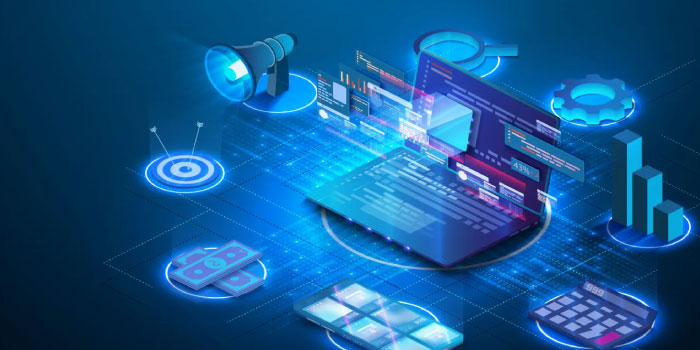 There are different types of business portals. Each is suitable for a specific business field. Start by creating a list of features for your business information portal, such as;
Reporting
Accounting
Database
Product lifecycle management (medical equipment and supplies)
Supply chain management
Customer Relationship Management
Content Management
Time tracking
Order tracking
Data analysis
Enterprise Portal Solutions and Platforms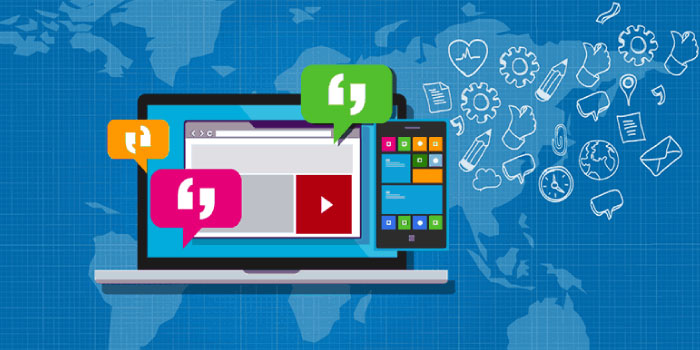 There are already several off-the-shelf solutions available for your organization. It is often used to manage internal work processes and provides the ability to record and view all data in one place. This makes your workflow easier and optimized. These portals have varying levels of access control, making them secure. Company headers let you easily set access levels and specific employee groups to control data security. Some of the most famous CMS enterprise portal solutions that include, SharePoint, Atlassian Confluence, HCL Connections, and Oracle Webcenter. All have similar and different features and are easy to integrate into your company. Another research says, the worldwide CMS app market is estimated to grow 43.9 billion U.S. dollars.
However, if you need specific functionality and a customized portal, we encourage you to develop your own enterprise portal solution. Of course, the Enterprise Platform lays the foundation for building your own tailor-made solution using the fully personalized and business-friendly features, functionality, and design of the Enterprise Portal. For this process and people, you'd be better off hiring a team of experts and experienced developers who have been involved in creating this type of enterprise software solution.
The Three Pillars of Enterprise Portals
Security
Security is considered a key enterprise development issue due to the high potential for data breaches. OWASP consistently reports numerous web app security concerns. We also publish recommendations on how to avoid data theft and how to choose the right level of security for your web application.
Accessibility
Access to your organization's data should be restricted. You can have two layers of secure access with a VPN and a specific group of people. They can get permission to use information from other cases only if it affects their work. Also being able to limit the number of gadgets that can access the network is a nice feature. .
Reliability
The technical part of the solution should work fine under heavy load. All options must work flawlessly and error-free as they can affect the company's reputation and credibility.
Develop Software for Your Own Business
You should clearly outline the desired goals of your future system. Such as experts and professional teamwork of designers, and developers. Planning for such work should anticipate all possible challenges.
Customized ERP System
What else do companies need business software for? ERP is used to assist the activities of everyone in a corporate with multiple relationships. It is also used for safety purposes to ensure that everything related to your company stays within and doesn't leak and also do not damage your company's ongoing profits. Some corporates buy off-the-shelf business software goods. Some choose to develop and deploy their own custom solutions.
If you choose the finished product, you pay for a subscription-based model or make a one-time purchase. In other words, an out-of-the-box ERP system has all the "must have" features, but lacks many "nice to have" features. In many cases, it's the last few additions that set the system apart from the rest and make it truly productive.
Developing an MVP
As always, we strongly recommend developing an MVP for your company portal first. Then you'll need to test it and add any additional "nice to have features" sent by the update. We encourage you to release your product as soon as possible to collect user feedback and adapt your erp solutions according to end-user needs. So employees get exactly what they need. This is also one of the reasons why custom development is a much preferred option as it has no restrictions and you can use whatever features you need. Choosing an off-the-shelf option makes these updates more difficult to perform.
The development of the MVP has made what is called "fail fast, fail fast" possible. After the MVP is published, we can consider adding "nice-to-haves" to the product, thanks to real-world user feedback available.
Why Choose Creatix9 As Your Enterprise Portal Development Company?
Creatix9 specialist team offers an individual approach to each project. We provide quality service and constant communication to keep our clients informed of each new stage of solution development. We know how to incorporate newly developed software into existing workflows without any problem. Our top priority is the high security of our business processes and meeting the requirements of all our customers.
Creatix9 also manage every step of development and work on all the requirements. It's important to build software that integrates easily into your business and won't cause problems down the road. And as an experienced team, we know how to do it the exact way that fits you and your company's goals.
Conclusion
So what have we learned today? First, it gave me the idea that most enterprise software is like this for the most part. Even Oracle and SAP (the most popular out-of-the-box ERP solutions) have been heavily criticized, but once you get hooked, it's hard to shake off. A far better option is to develop your own custom business software that fits your exact needs and delivers exactly what you need.
The Enterprise Portal contains all the internal processes and communication mechanisms of a company or department. Uniquely ERP software to create a closed ecosystem, secure and streamline business processes, monitor accounting or shipping, and monitor employee performance 24/7.
If you want to create a customized enterprise portal, it's time to hire top software development companies of high professional digital agency who can built a suitable portal for your company. Contact Creatix9 for a free consultation.