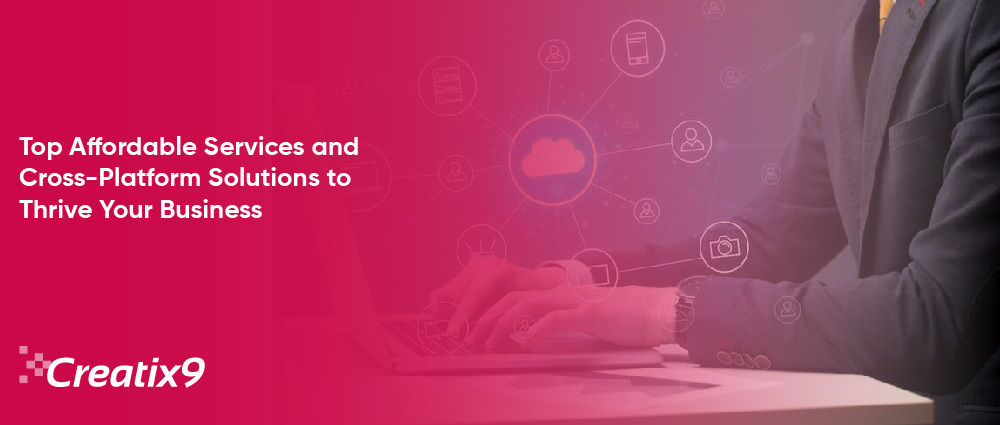 Today, mobile apps are ubiquitous in modern society, and the most popular one is Android which has millions of users across continents. Even if you are a startup aiming high or an already existing business seeking greater expansion through Android mobile app development, it's a prudent decision. Nevertheless, it may be hard to embark on, especially when one has to incur the costs. Welcome to our blog, where we will be talking about everything related to Android mobile app development, low-cost app development, and cross-platform solutions. Meet a digital agency to make your app vision come true without breaking the bank.
Android Mobile App Development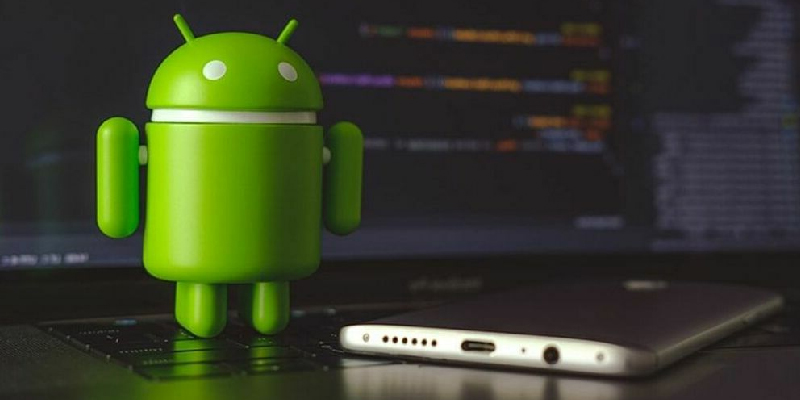 Creating an Android app can give you an extra edge in market access; however, this must be done with special attention paid to the peculiarities of the platform. According to Statista, total revenue is expected to show an annual growth rate (CAGR 2022-2027) of 8.58%, resulting in a projected market volume of US$755.50bn by 2027.
Today, Android applications have become mandatory for businesses. These tools enable more visibility and interaction and extend customers' reach. Yet, the challenge comes in deciding what native or cross-platform development.
Native vs. Cross-Platform Development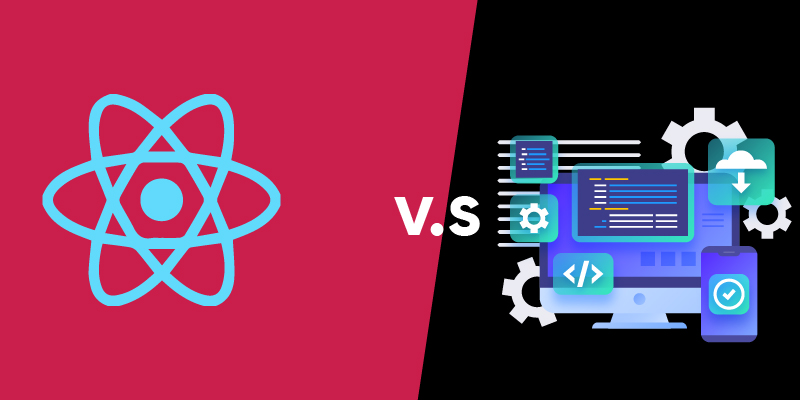 Developing native Android apps means apps created for the Android platform only. It provides the best performance and platform-specific features, but at a higher cost that may take a longer time.
However, cross-platform development enables you to write an app that works on more than one platform using a common code base. Cross-platform mobile app technology has become more popular with the emergence of frameworks such as React Native and Flutter in past years. This is quite effective and economical because it ensures that the application gets to more users.
Advantages of Cross-Platform Development
Cross-platform development offers several advantages:
Cost-efficiency: The creation of unified code reduces development costs for multiple platform projects.
Consistency: The appearance of your application remains uniform across various devices and networks.
Easier Maintenance: These updates or bugs can occur on all stages of development at the same time.
Choosing cross-platform development requires attention to be paid to addressing performance problems. However, new approaches and tools have minimized the performance problems that cross-platform applications sometimes encounter, guaranteeing satisfactory end-user satisfaction.
Affordable App Development Services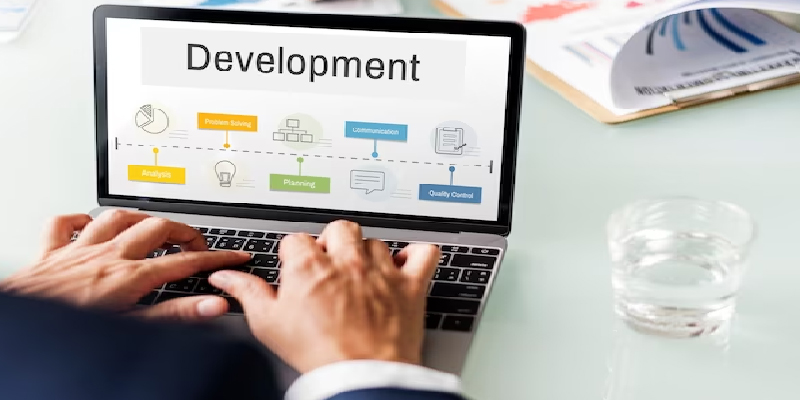 Building a mobile app may be expensive, but there are affordable app development services that should be considered.
Budget-Friendly Development Options
To lower the cost of development, open-source tools, libraries, and existing solutions can be explored. Cutting down on costs & time by using prebuilt components & templates.
Outsourcing vs. In-House Development
When it comes to developing your Android app, you have two primary options: this may be achieved by hiring an organization's own in-house developer or engaging a professional developer from another company. This makes a critical difference in terms of the costs.
Often, it is cost-effective to outsource to a digital agency. They are experts in app development as they can hire talented developers at a cost that is lower than that of maintaining an in-house team.
Choosing the Right Development Partner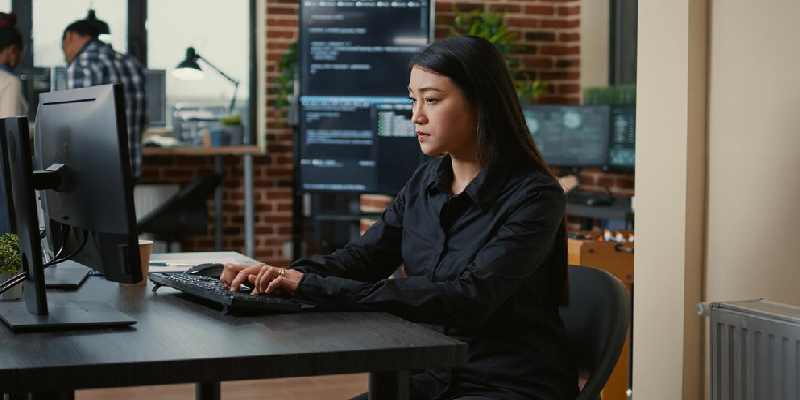 Choosing the appropriate companion for your Android app growth. For instance, these factors include the agency's work history and testimonials provided by their clients. You can attain your targets by negotiating costs and creating a budget-conscious app development strategy.
Top Digital Agency for Your Android App Development Needs
Meet Creatix9, a leading digital agency in android mobile app development and cross platform solutions.
Creatix9 has an impressive heritage, a well-defined objective, and a demonstrated track-record. In terms of this, they are reliable partners for businesses seeking affordable, high-quality app development solutions and Android apps.
Case Studies and Success Stories
The company's portfolio contains several successfully completed project which proves creatix9 capabilities to create quality applications within reasonable budgets. Their unique approaches in addressing challenges and dedication to clients is evident through these case studies.
Client-Centric Approach
The thing that has differentiated the company, Creatix9, was their client-centered focus. The first will understand your particular requirements and goals, facilitate communication, and ensure that all processes of the project are transparent. That is, this helps ensure that the desired Android application is consistent with your objectives in operations.
Exploring Android Mobile App Development with Creatix9
With this now clarified, we will dig deeper into the intricacies of Android Mobile application development, costing, and the advantages of cross-platform. Finally, let us go through why Creatix9 is your best ally for turning your app vision into reality.
Creatix9: Your Trusted App Development Partner
In the niche of app development Creatix9 has become the top most company in android environment. With their commitments to customers, as well as providing quality solutions at reasonable prices, they are a suitable option for companies regardless of size.
Why Choose Creatix9
Experience and Expertise: Creatix9, with its experienced team of developers, designers and project managers has rich experience in developing Android apps. Having developed numerous games for a variety of platforms over time, they comprehend the nature of the game market well. Therefore, your app could be taken care of by an experienced team.
Proven Track Record: Its portfolio shows that it knows how to transform an idea and make it into a good application. Case studies have shown the ways such companies in various business sectors managed to attain their objectives via great application design.
Client-Focused Approach: You are put first by Creatix9. Firstly, they work together with you to understand such things as what you want, the dreams that you have, and the limitations of the budget. With transparent communication at each stage of development, you can be sure that they will produce what you expect.
Cost-Efficiency: Creatix9 realizes that cost effectiveness is essential when one enters the world of application developing. To this effect, they employ all strategies that can maximize resources with time in order to minimize costs during development.
Cutting-Edge Technologies: App development involves keeping track of new trends and technology advancements. Creatix9 takes advantage of the advancements to develop state–of–the–art applications which comply with the prevailing requirements or even set the pace for development within the digital world.
The Creatix9 Process
Once you make up your mind to work with Creatix9, you will be served by a properly defined development process that is targeted at enhancing effectiveness and achieving success.
Project Discovery: First, Creatix9 understands your app idea and business goals. They will conduct thorough discussions and market research to determine crucial features, design elements, and technologies needed to ensure the success of your app.
Design and Prototyping: Your concept is translated by the agency's design team into a visual prototype so as to provide a clear picture of how your app will appear. It gives an opportunity for early feedback, enabling for redesigning.
Development: The plan is then developed, and the development commences. With Creatix9's collaborative style, there are continuous updates on progress and milestone accomplishments while moving through the stage of designing your business. Quality of code, security issues, and speed are their priority.
Testing and Quality Assurance: You will conduct a rigorous test to ensure the app runs smoothly on different Android devices. This entails automated and manual tests to detect problems and correct them in a timely manner.
Deployment: Creatix9 deploys your app after it passes thorough testing and refinement. The app then becomes accessible to the people through the Google Play Store.
Post-Launch Support: This does not mean that the agency will not honor their commitment past the app's launch. They offer lifecycle support that includes troubleshooting, updates, and performance optimization to enhance it further.
Creatix9 is a leading light in the fast-changing Android mobile app development scene, offering top-notch at an affordable price. They have the right expertise, experience, and client-centred mindset to make your application ideas come true.
Whether a startup with modest funds or an already thriving enterprise in need of widening its digital reach, Creatix9 will come of use for you. With Creatix9 as your partner in developing your Android app, you will have the ability of embracing a cross-platform development approach at relatively low costs that will guide the way on how to develop Android apps effectively without straining economically.
Do not allow budget constraints to restrain the benefits offered by Android mobile app development.
Conclusion
When it comes to Android mobile app development, informed decision-making makes all the difference for the quality of your app as well as its overall affordability. There are, however some cross-platform solutions that can help developers design an application that works efficiently across multiple platforms at lower costs. Partnering with a top digital agency such as creatix9 allows one to acquire high-quality and competitively priced app development services.
Developing an app for the Android world is very vibrant and lively. However, with the right methodology and perfect partnership, one's app idea may come alive in the presence of many Android consumers. Do not limit yourself to a budget; try a chance and be successful in the mobile application market. Furthermore, if you are looking for a top digital agency, then get in touch with Creatix9.