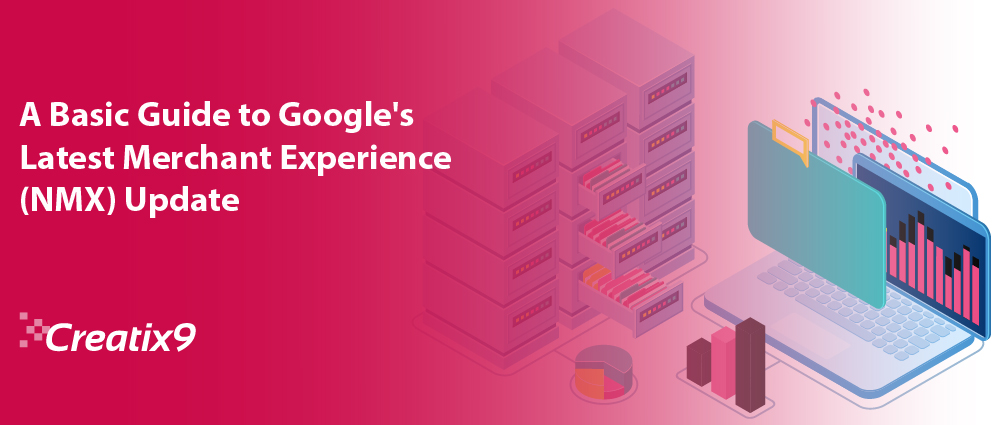 While Google's quest for improvement seems ongoing, NMX's fresh update promises innovation and change. Currently, it introduces the highly-anticipated New Merchant Experience (NMX) update. It is designed to revolutionize the way you interact with your business profile. So, prepare to embark on a journey through the latest transformation of Google's Business Profiles interface.
To better understand it, you can join our digital marketing company as we closely examine the intricacies of the new Google Business Profile Manager to uncover the possibilities for a better online presence.
Discover A New Approach To Interact With Your Google Business Profile
You might have anticipated this development if you have been using Google Business Profiles for some time. But if you need better familiarity, let's look at Google NMX's several new features you may need to learn.
The New Merchant Experience provides a user-friendly interface for creating Merchant Center accounts. It provides improved tools for arranging and improving product data and comprehensive performance indicators. Additionally, it interfaces with other Google services and offers improved support and troubleshooting tools.
One noticeable change is the capability to change company information straight from the search engine results page (SERP). You no longer need to add material or make changes using the GBP dashboard since that function has been eliminated.
Previously, updating, uploading photographs, and updating Google Business Profiles required browsing through various interfaces. The New Merchant Experience, on the other hand, attempts to make editing simpler.
You can now click on the three dots from the SERP in the top right corner of your business listing. This will provide you with a selection of options. You can manage Google reviews and notifications, manage multiple profiles if you have them, add a new Business Profile, and access your Business Profile settings.
When managers use Google Business Profile initially, they may feel uneasy about this significant development. However, you'll discover that managing your profile becomes much quicker and more effective as you become used to it.
What Latest Change Arrive?
Let's examine the latest changes for the Google My Business Profile manager in more detail now:
No dashboard: As stated previously, the traditional Google My Business Profile management dashboard has been eliminated. Instead, you'll have to rely on in-SERP editing to make changes.
Removed metrics: The "photo insights" and "how clients search for your company" sections no longer exist. The reason behind this change is that Photo Insights had reliability issues, and the latter section was considered redundant as similar data can be taken from Google Analytics
Inconsistent interface: Google NMX is currently in active use or its mainstream phase; it still feels like it's in its beta version, with an inconsistent interface. Users can access some settings from the SERP, while others will take them to the old interface, causing a lack of uniformity in the user experience.
Renamed features: Google has replaced the term "posts" with "updates," and "users" are now known as "managers." You may require a few minutes of familiarizing with them and adjusting to the new terminology and layout.
 Direction requests:When users ask for directions or find for your business, your Google Merchant account displays direction requests rather than displaying location information.
 Access multiple profiles via SERP:You may now access all of your profiles directly from the SERP because the conventional administration dashboard has been eliminated. Thanks to this, you can check which company you are running and switch between them.
So you can experience the latest changes in Google My Business Profile management with the support of our leading digital agency. Whether you wish for a website, mobile app development, or digital marketing, we offer comprehensive solutions to boost your online presence.
You can partner with our expert team for top-notch digital marketing services tailored to your needs. You can take advantage of the opportunity to elevate your business – contact our digital marketing company today!
Are These Changes Beneficial?
These changes may not introduce flashy performance insights or metrics, but they bring several benefits that make them quite good. Once you look beyond the perspective of power users in search engine optimization (SEO), you'll realize that Google's recent updates have advantages for both SEO professionals and everyday users.
Through our testing of Google NMX, we have discovered the following notable advantages.
Advanced Support and troubleshooting: The new support system enables you to quickly find solutions to your questions.
Streamlined profile creation and setup: Google has made it quick and straightforward to create new profiles.
Improved overall user experience: Customers will navigate your website more easily thanks to the new design and capabilities.
Effective product data management: It's easier to update your product data, ensuring that customers can quickly discover the required details.
These benefits enhance the management of Google Business Profiles and contribute to a more user-friendly experience for businesses and customers.
Now, let's explore the two advantages you should use in Google NMX.
Polished GBP Editing Procedure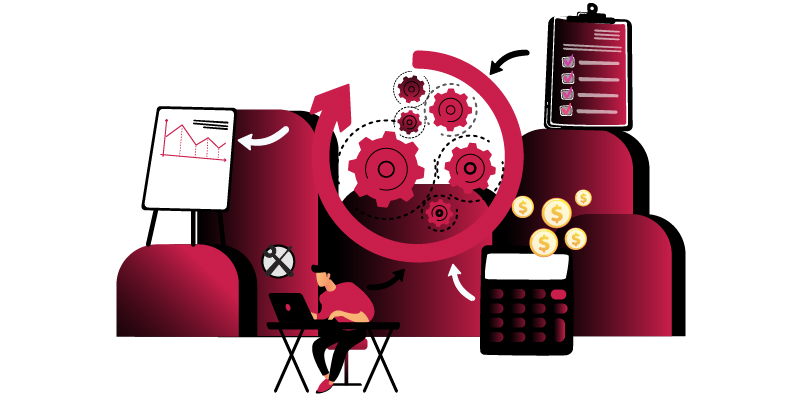 The new Google Merchant experience offers a simplified editing process. You can now quickly and directly edit from the SERP rather than navigate a separate dashboard.
You can access multiple profiles and manage various tasks from one place, such as adding, editing, or removing a Google Business Profile manager. You can explore linked accounts and manage notifications (bookings, google business reviews, and quotes). Lastly, you can add a new business account, making your management tasks more streamlined and convenient.
Improved Review Management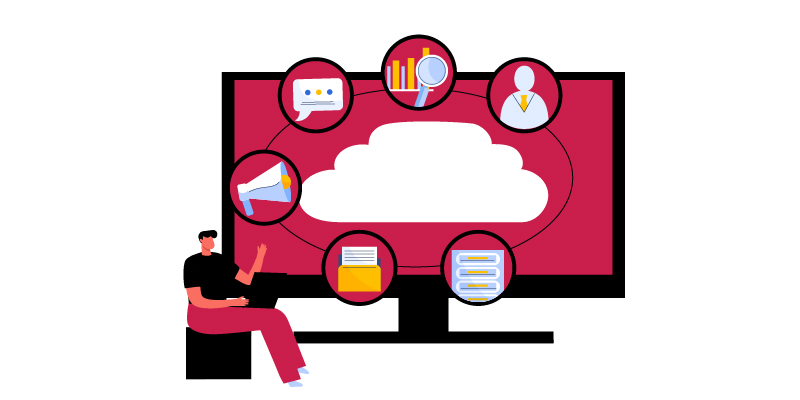 Google NMX brings improved review management capabilities. You'll receive notification alerts on the SERP whenever customers leave reviews for your business. You can pair this streamlined interface with review management services. Doing this lets you automate your review management process with numerous features.
Moreover, business owners no longer have to go through the hassle of learning to use the Google Merchant dashboard. You can teach them to search for their business name, click the three-dot button, and select the desired action. This simplifies the process for you and your clients, enabling you to offer more value and enhance their convenience.
In the long run, it makes sense for your local SEO business to sacrifice some redundant metrics for better Google review management skills. It allows you to deliver more value to your clients while simplifying their experience.
Insider Tips for Google NMX: Expert Advice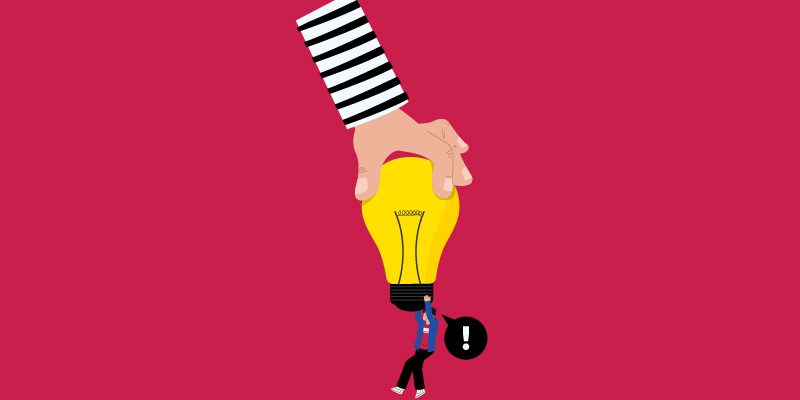 We've gathered tips from our SEO team and strategists to maximize your use of the new merchant experience.
Tip 1: Explore Google NMX
You can spend some time getting aware of Google NMX's features and capabilities. You can use Google's help center as a guide to understanding how to manage your business profile from the SERP. You can optimize your product data effectively and track performance metrics by thoroughly understanding the available tools and features. You can embrace the new interface, even if it initially feels uncomfortable, as your exploration and feedback can contribute to shaping the Google Merchant experience.
Tip 2: Implement Best Practices of Local SEO
While having the right tools is essential, only one can confirm success by implementing local SEO strategies. You can apply the usual best practices such as structured data optimization, ensuring consistency in name, address, phone number (NAP), and other technical aspects.
You can use NMX's comprehensive performance insights to evaluate data, modify your product listings appropriately, and comprehend user behavior.
Local SEO services provide valuable opportunities for Google My Business Profile managers. These opportunities are better review management, control over displayed information on your profile, increased direct calls to your business, the ability to feature multiple locations, and automated content optimization.
You must be aware of NMX upgrades and other Google regulations affecting local search ranks. To stay current, you can interact with official Google resources, participate in webinars, and read industry publications.
Tip 3: Get More Reviews
Google Business reviews are excellent for enhancing your company's reputation and visibility. Managing reviews and staying on top of notifications is simpler than ever with the new Google Merchant experience.
Always respond as soon as you can to all of your evaluations, whether they are favorable or not. Customers might be urged to provide truthful comments as well.
Your company will appear transparent to potential consumers when you manage reviews, respond to customer complaints, offer solutions, and thank people for their feedback.
Tip 4: Hire Review Management Services
At times, outsourcing review management is simply more convenient. You can hire professionals to handle evaluations and carry out additional duties, including replying to identifying and reporting content that violates guidelines or policies set by a platform or website.
Your company's visibility can improve by reviewing management services through reputation marketing and improved search rankings. They'll collaborate with you to ensure customers get the best possible impression of your brand, which can greatly improve your image.
Discover the Latest SEO Strategies with Creatix9 US, a Leading Digital Agency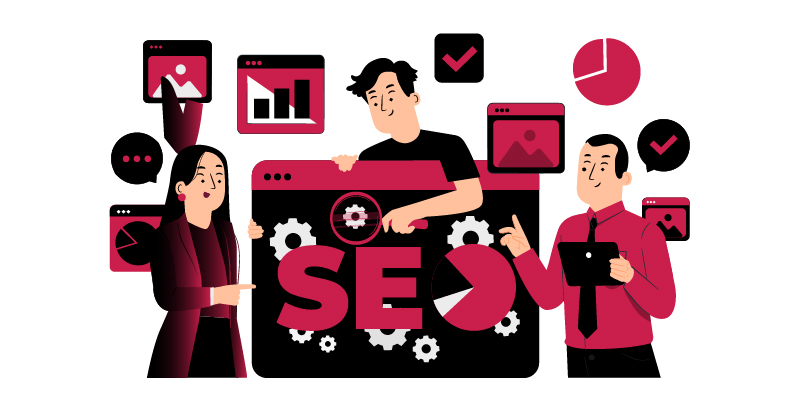 You can practice the entire prospect of the New Merchant Experience update and more with Creatix9, a trusted digital agency. We specialize in digital marketing, mobile app development, and web design services.
Our proficient team will support you in raising your Google Business Profile and automating Google reviews for your business. We can also help you to execute an inclusive strategic approach covering SEO, content marketing, social media, and beyond.
You can achieve success for your business with Creatix9 US, the preferred digital marketing company and web design company.