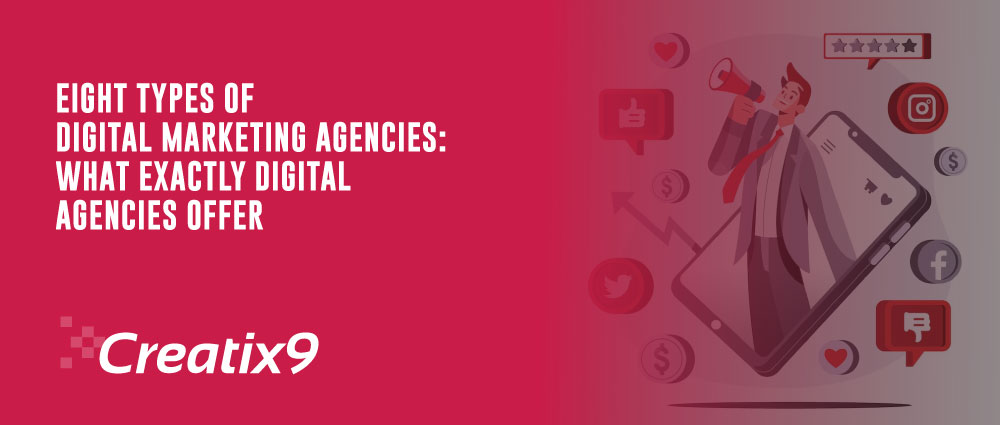 The goal of digital agency services is to find potential consumers online, get in touch with them, and build relationships with them through a number of channels in order to convince them to make a purchase and further purchases in the future.
Digital marketing produces amazing outcomes. According to Statista, in an October 2022 study, 10% of responding global firms said they intended to considerably boost their retail media budgets for the following year.
The following strategies are part of digital marketing services;
Content Promotion
Optimizing for search engines (SEO)
Video Advertising
PPC and Google Adwords Email Marketing
Use of social media
A digital advertising firm uses a variety of different approaches, strategies, and online resources to help a business achieve its marketing and sales goals. Due to this, most pursuing personal and smaller marketing teams may find it challenging to create and implement a successful online advertising plan.
Examining the services offered by the most prevalent types of digital marketing businesses can be helpful, given the scope of digital marketing.
8 Different Forms of Digital Marketing Firms (and What They Do)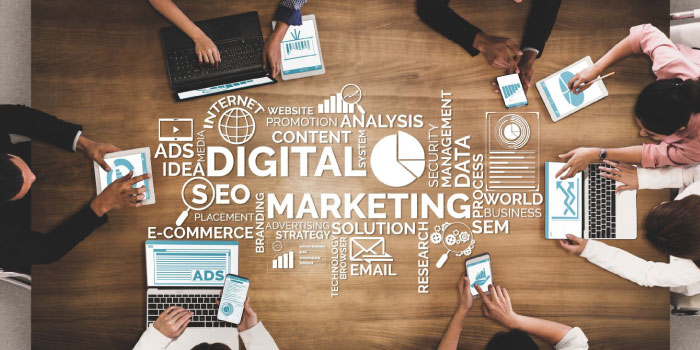 It might be challenging to choose a digital marketing agency if you are new with the market. While some companies offer a variety of services, others are specialists in a single field or service. The ideal solution for your company will rely on a number of factors, including your marketing goals, budget, and digital advertising objectives and goals. This is a list of eight of the most typical categories of digital marketing businesses.
Agency for Digital Marketing
A digital marketing agency communicates with customers online via multichannel, single-channel, or omnichannel marketing. Agencies interact with clients using a variety of media, like blogs and, websites, email marketing services, both in multichannel and single-channel marketing; social media is becoming essential. Providing constant customer pleasure across channels and devices over the length of a customer's lifetime is what is meant by omnichannel marketing. A digital marketing agency frequently does not offer traditional marketing services.
Digital Marketing Agency with a Wide Range of Services
A full-service digital marketing firm is larger than most other sorts of businesses and often provides a wide variety of services related to digital marketing. Because they have experience working on specific tasks that the company needs to be done, such as lead nurturing programs or website redesigns, businesses typically work with full-service digital marketing agencies. Also, these businesses can provide them greater power for less expense than it would cost to employ new marketing divisions.
Marketing Agency Inbound
An inbound marketing company provides inbound marketing tactics and strategies in contrast to traditional outbound efforts. Establishing a company's online presence enables customers to locate them, grow to know them over time, and ultimately make a purchase. This is what inbound agencies do. Inbound tactics frequently require longer time horizons before leads and revenues "hockey stick" climb, but they can ultimately result in huge benefits.
SEO Marketing Agencies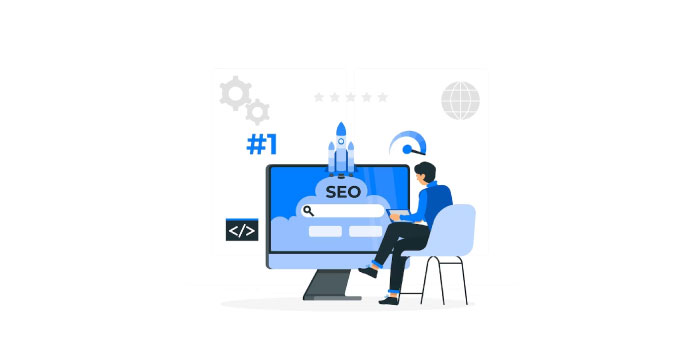 Digital marketing organizations use SEO (search engine optimization) consultants to help their clients' websites and web content rank highly on search results. They'll hire professionals to complete the following;
Keyword analysis
Website reviews
Backlink analyses
Content on websites and blogs
Metadata evaluation (checking URL quality, title tags, Meta descriptions, etc.)
Optimizing the description of a video
Link creation
Even more
An SEO company will likely use data analytics and website development tools like Google Search Console, Google Analytics, SEO Moz, and SEM Rush. SEO marketing companies are typically among the first to apply the greatest SEO techniques, such as following Google's ever-evolving search algorithm.
Agency for Digital Ad (PPC)
Paid search, commonly referred to as sponsored advertising, is the second strategy to draw customers to a company website. Paid traffic, as opposed to organic traffic that is free, consists of placing bids on keywords and having ads appear in search results. Websites, search engine results pages (SERPs), and social networking platforms may all display digital adverts.
PPC advertising companies are adept at writing catchy, keyword-rich ads that follow the best guidelines of the digital platforms on which they are placed. Typical services include developing and delivering advertising on Instagram, YouTube, Facebook, and Twitter and setting up and overseeing Google Ads Manager accounts.
Media Social Agency
Businesses look to them for help when they need to establish and maintain a presence on social media on social media marketing companies. Social media production and management companies can advertise on well-known social media platforms like Facebook and Instagram. Also, they will provide services for keeping an eye on and responding to client interactions on social media channels. They could also offer influencer outreach for cross-promotional marketing or affiliate marketing.
A Web Design Firm
A web design company comprises gifted designers who produce original, optimized websites or web pages for businesses. Web designers will be responsible for the pages' look, feel, and functioning, whether it's a little project, a redesign of an existing website, or a brand-new website. Website companies often provide services including web development, hosting, picture generation, and storage, user interaction, and user interface (UX/UI) design and research.
Mobile App Development Firm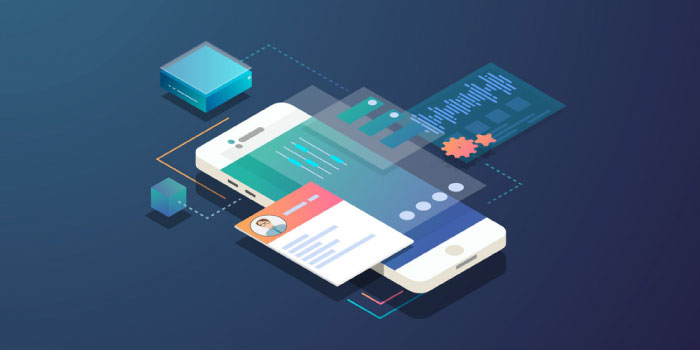 These are just few advantages of choosing a business that develops custom mobile applications. Mobile application development firms with the expertise to enhance your business. You may benefit from their expertise in mobile app development services, it will enable you to reduce expenses, boost benefits, and get rid of any business-related obstacles. These agencies have both Android and iOS expertise to increase your business productivity.
Marketing Digital Consultant
A specialist in digital marketing who may or may not be employed by a digital marketing company is known as a consultant. Due to their extensive knowledge of the industry, digital marketing consultants can help businesses build a digital marketing plan. They might make suggestions about how to improve your present approach and how to optimize your advantages. Via their network of other marketing professionals or businesses, they may also be able to point you in the direction of extra assistance.
What Functions Does A Digital Marketing Company Perform?
Businesses collaborate with digital marketing agencies due to their proficiency in Internet marketing. The most recent trends, best practices, and efficient tools and methods are all things agencies are familiar with.
The following things are particularly what you may anticipate while working with a digital marketing agency;
Companies Who Do Digital Marketing Increase Organic Traffic to Your Website
The basic goal of any digital marketing effort is to increase natural traffic to the target website. Digital marketing firms hire marketing experts with a thorough understanding of inbound marketing, customer journeys, and search engine search algorithms. Partnering with a digital marketing agency will increase the organic traffic to your website, or the number of people who find it through online searches. Your website will produce more leads for less money. Also, it is more likely that these leads will turn into sales because they are of higher quality.
Digital marketing firms generate sales-ready leads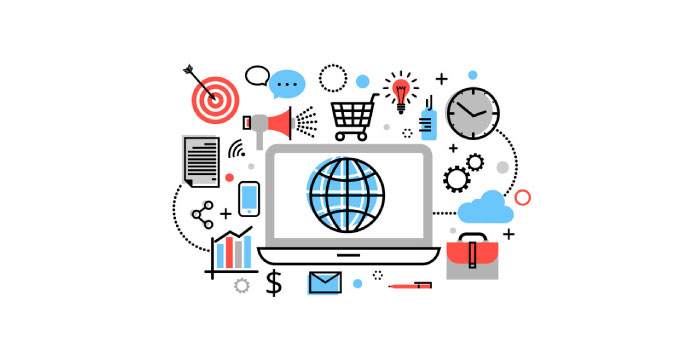 The experts at digital marketing organizations will be able to identify your company, your marketing objectives, your sales funnel, and your ideal targeted audiences. Also, they will be knowledgeable with a range of inbound marketing techniques, including SEO content writing, web design, search engine optimization, social media marketing, and content marketing.
Depending on where the leads are in your sales funnel, some inbound marketing strategies are more effective than others. Working with a digital marketing agency will enable you to use the appropriate web media at the appropriate time to provide the appropriate material to each lead in your sales pipeline. A digital marketing company can help you create leads that are ready for sales by funneling leads from the top of your advertising efforts to the bottom.
Agents for Digital Marketing Extend Your Brand's Reach
Your clients can be found online. This is something that both you and every other digital marketing company are aware of. Because they concentrate on online brand promotion and client relationship building, digital marketing agencies are knowledgeable on how to expand the reach of your brand online. Partnering with a digital marketing agency will benefit your website's visibility because of the agency's efforts in keyword research and buyer persona construction.
From Top to Bottom, Digital Marketing Agencies Increase Your Marketing
Your internal marketing team should look to be an extension of the digital marketing agency you select. Your partner digital marketing agency relationship will make up for what your internal marketing lacks in terms of specialist knowledge and time for digital marketing.
A digital marketing agency will also identify any flaws in your current digital marketing initiatives. There is a high possibility that you won't have the information your unique digital marketing approach requires if your marketing team is small.
Conclusion
Prior to hiring a digital marketing agency, it's critical to ascertain your company's needs. Do you need help updating the content on your website, implementing some SEO changes, or reevaluating the user experience? Then, you must evaluate the marketing knowledge, skills, and competences that already exist within your company in order to identify what kind of agency would be most advantageous for your business. Do you completely outsource your marketing, or do you already have a staff in-house that needs some help?
After asking these questions, you'll have a better idea of whether or not working with an agency is the right choice. Also, you'll be aware of the types of digital marketing services that your business needs. Moreover, if you are looking for digital agency services, get in touch with Creatix9.