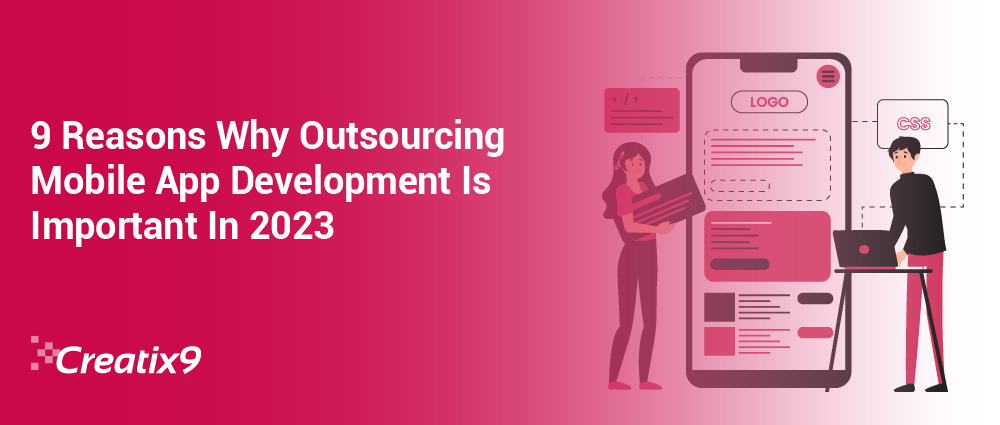 Today, outsourcing has become a general practice. Most companies are embracing the outsourcing trend to enhance productivity and tap into the expertise of skilled specialists.
In 2023 and beyond, businesses can enhance their operations and recover time and money by hiring the right mobile app development company. Outsourcing enables companies to emphasize their core skills, exceed clients' expectations, and efficiently complete tasks.
Also, hiring a third party for app development can lead to higher output, lower costs, and up to 70% savings. Outsourcing can help change how a business runs and ensure it wins in the competitive app development market.
So here in this blog, Creatix9 US will discuss why outsourcing app creation is a good idea.
Existence Of Expertise
As you look for skilled developers who can make an excellent app for you, you're getting closer to finding a pool of good outsource app developers. These developers bring experience, size, the newest tools, and great ways to develop apps. They will help you complete your job on time without sacrificing quality.
Hiring great app development experts can be easy if your business has a small amount of money. By outsourcing, you can build a high-quality team by selecting from a pool of talented developers in the industry. You can use their expertise and benefit from their diverse field experiences. You can develop superior apps that outperform your competitors in functionality and performance by accessing their knowledge and skills.
Using The Most Up-To-Date Tools And Technologies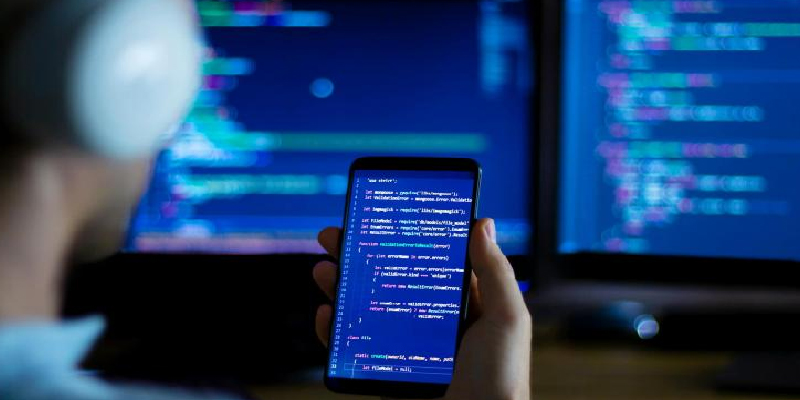 Mobile app development outsourcing companies spend money on the newest kit and technologies, so you don't have to. They already keep the newest and most advanced software, and they would keep staff who are experts in the software.
Building your team of specialist software developers or developers in today's fast-paced business world will be costly. Instead, why not hire someone else to help you make mobile apps?
By outsourcing your project, you can save money on keeping up-to-date kits and instructing your staff. Working with outsourcing companies that explore a lot about kit can help you complete your projects on time, achieve high-quality work, and explore the excellent reaction for your needs.
Finer Flexibility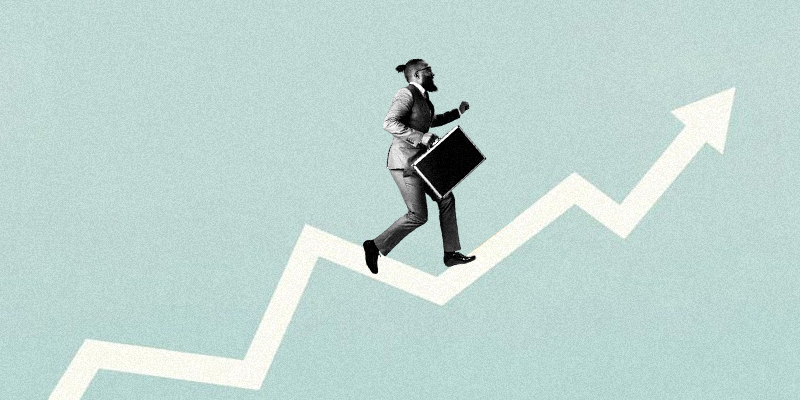 One of the key advantages of outsourcing is the growth flexibility it offers businesses. Due to economic fluctuations, Companies often face sudden surges in development needs or the inability to sustain a large in-house team. For small businesses, in particular, flexibility is crucial.
When project demands fluctuate, hiring and firing workers based on the project's needs increases time and effort. If you choose to outsource, you'll have greater flexibility to adjust the outsourcing resources according to your project requirements and the availability of the workers who will perform the tasks.
In a constantly evolving economy, flexibility is crucial. With outsourcing, you can adopt adaptable engagement models tailored to your schedule and particular needs. Outsourcing provides the freedom to hire developers even in challenging economic situations by considering your ongoing or irregular app development requirements. Stay resilient and responsive to market changes with the flexibility offered by outsourcing.
Emphasize On Core Businesses
It is crucial to focus on what you do best and what sets you apart to ensure the expansion of your business. Hiring in-house app developers can lower your attention on essential business tasks as you manage multiple responsibilities while developing your app. It makes an already hard job more challenging.
Outsourcing app creation can secure time and effort to concentrate on your essential business functions. Instead of trying to master all the complexities of app development while generating new ideas and improving your company, outsourcing allows you to delegate app development tasks to experts in the field. This way, you can emphasize your strong points and priorities and get the most out of your efficiency and overall success.
You should outsource to make your apps instead of worrying about hiring, training, and handling staff. When you outsource, you can focus on what you execute great because you're providing the job of producing applications to a reliable partner and, in other words, progressing and improving your business.
Faster Completion of the Project
The saying "Time is money" holds regarding the benefits of outsourcing. Hiring outside resources ensures faster project completion. When you work with great outsourcing companies, you will get quick access to experts, which makes app development more accessible. You can shorten the time it takes for your app to appear in the Apple App Store or Google Play Store.
One of the biggest challenges for any business that needs to make a mobile app is to come up with and stick to a time-efficient technique for app development. When you work with a mobile app outsourcing service, your procedure will be improved and tailored to your goals without unnecessary delays. Thus, you can recover your time.
Another necessary factor to imagine is the shorter turnaround time (TAT), which comes from the fact that outsourced developers are more effective and efficient than in-house workers. These outsourced developers are motivated to complete tasks quickly since they receive payment per job.
Risk Management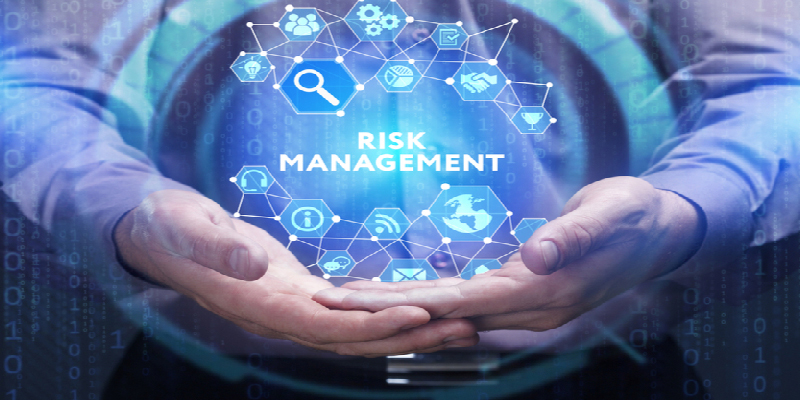 Another advantage of hiring that businesses ignore is risk management. Running a business involves inherent risks, and things may sometimes go differently than planned regarding app development. Risk is a necessary part of operating a business.
No matter how well you plot your mobile app project, there is everlasting viability that something unexpected will happen. Outsourcing can help you anticipate or deal with problems so you can handle them better.
Also, when you outsource, you can lower the risk by hiring multiple developers for the exact cost of one full-time worker. This means that everyone on the team is responsible for the project. It is less likely that one person's mistakes or unexpected events will ruin everything. It's a safety net that ensures the project can progress even if one team member has trouble.
When you work with a mobile app development company, you can lower risks and ensure your app development project succeeds. We are the best digital agency focusing on iOS and Android app development and ways to market them.
Instead of taking the load alone, portion the duties and ensure proper risk management. Get in touch with us right away. Talk about your project and realize how our well-informed team can aid you lower risks in app development.
Cost-Effective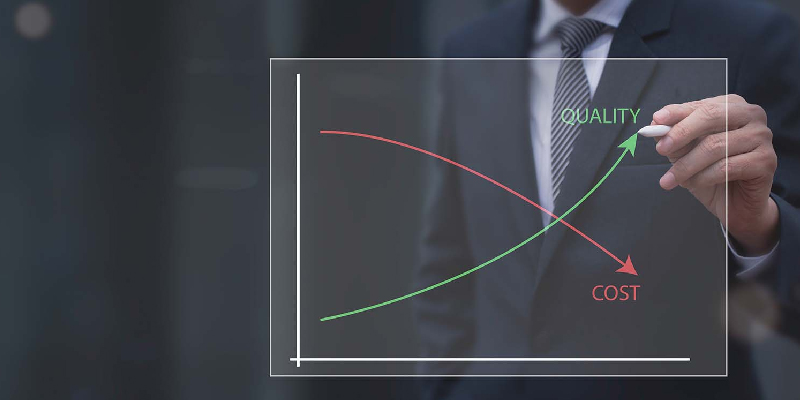 Having money is essential, especially when paying for a customized app. Consider utilizing developers worldwide to get the most out of your investment. This approach can help you save money by avoiding expenses such as office space or costly equipment and software.
Outsourcing gives you greater temperance over your budget as you only pay for the completed work. Unlike hiring an in-house team, you don't worry about additional expenses such as staff benefits, bonuses, or training. This cost-saving benefit lets you assign your resources proficiently and recover money in the long run.
Cost-effectiveness is one of the most necessary reasons to outsource your app creation to a business offering outstanding results for the least amount of money. You can increase your output and efficiency if you hire experts from outside your business instead of more full-time workers than you need.
Round-the-clock Development
One main advantage of outsourcing app development is the ability to have round-the-clock development. By partnering with a specialized outsourcing company, you can ensure that your app development process continues uninterrupted, 24 hours a day.
To operate your business continuously and extend your business hours without concern about office hours, consider hiring individuals from countries with different time zones than yours. This will make your software more efficient and give you a competitive advantage.
Even though it's rare for a developer to work additional hours on a holiday or weekend, numerous hired workers can remain for a long time. Rather than being limited to a 40-hour workweek, you can outsource to carry on app development during your office close time.
Customer Satisfaction and Loyalty
In today's customer-centered world, ensuring customers are contented is essential. The top factor determining whether a client is delighted is the cost, the quality of the job, and how long it takes to finish.
You can handle all three factors by outsourcing your app development job. A happy, satisfied, and trustworthy client will likely remain with you.
Since the client runs your business, you should everlasting offer him the excellent service possible. The top point? A reputable outsourcing business will oversee the app creation process, creating customers more loyal.
Conclusion
Considering these reasons, independent people and businesses can't disregard the latest buzzword, "outsourcing." There are a lot of benefits, such as lower costs and finer business success, etc. The impact of hiring depends on how difficult the app is to make and where the best service provider is. To work with an outsourcing company, you must plot cautiously and answer the right questions.
So, are you ready to make your app design a reality? Choose the best mobile app development company focusing chiefly on Android and iOS app development services. With our expertise in iOS and Android app development, we can turn your idea into a definite app. Take the next step to make your app dreams come true. Call us right now!