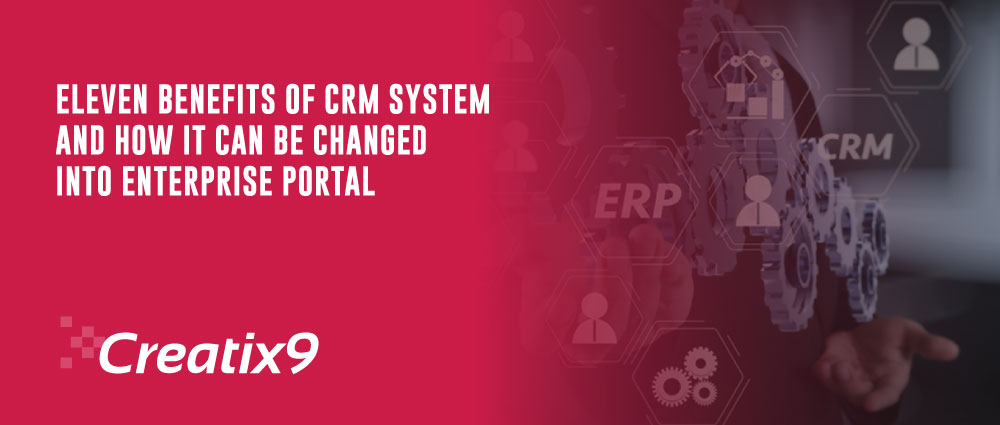 Software for CRM enterprise portals development has grown to be almost essential for companies of all sizes. CRM software can organize contacts and automate important duties for any firm, among other advantages. It can also be a centralized, structured hub that facilitates regular communication with clients and within the company. This is particularly crucial as more businesses transition to remote labor.
The CRM software market is currently one of the fastest-growing industries due to consumer demand for better customer service, automated involvement, and more complicated customer experiences, with growth rates of 14.27% from 2020 to 2027 expected.
Understanding CRM Software
To help sales and marketing professionals better understand their customers, CRM is a collection of tools, technology, and methodologies.
CRM software tracks the behavior and actions of your present and potential consumers through your business's website, social media accounts, or email marketing efforts. By delivering a prompted email or alerting a sales professional to the customer's interest, it then facilitates the customer's progress through the sales or price comparison.
Eleven Advantages of CRM for Your Company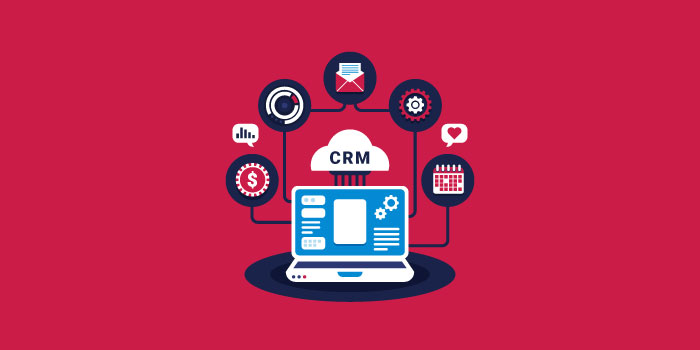 A CRM solution has various uses and can help your business in a number of ways. The top eleven benefits that a CRM could provide are as follows.
Improved Client Services
Modern CRM software has a wide range of capabilities, but its fundamental goal is still to enhance business-customer interactions. A CRM keeps track of all of your contacts and also gathers vital customer information like demographics, purchase histories, and previous messages throughout all channels, making it accessible to everyone in your company who needs it. This ensures that your staff has access to all the client information they need and can provide a superior customer experience, which often boosts client satisfaction.
A Rise in Sales
A CRM platform may help you increase productivity and sales by optimizing your sales process, building a sales pipeline, automating key procedures, and collecting all of your sales data in one place. A CRM can help you develop a step-by-step sales process that your personnel can consistently follow and that you can easily change as issues arise. It can work as workflow designer to manage all the activities.
Increased Client Loyalty
Once you've gathered and converted leads, you must put up a lot of effort to maintain clients and cultivate client loyalty. Use your CRM database and because a strong customer asset turnover ratio can have a number of negative effects for your business, such as lost revenue or disrupted cash flow, you should use the information it provides about your consumers to encourage repeat business.
To help you find problems and help your customers with them, the CRM will provide sentiment analysis, automatic ticketing, automated customer support, and tracking of user behavior.
Extensive Analytics
Its one thing to have a ton of customer data, but it's another to know what it means and how to use it. CRM software frequently has analytical components that contextualize data, breaking it down into usable measurements and beneficial actions that may be done. Using indicators like click-through rates, bounce rates, and demographic information, you may evaluate the effectiveness of a marketing campaign and modify your optimization techniques.
Increased Effectiveness and Productivity
CRM software makes use of marketing automation technology to quicken labor-intensive procedures like drip campaigns while providing your team more time to concentrate on tasks that can only be carried out by people, like content development. It might also guarantee that no obligations are neglected. A CRM can also give you access to a dashboard workflow designer that demonstrates the effectiveness of your company's operations and areas for improvement.
Centralized Information Repository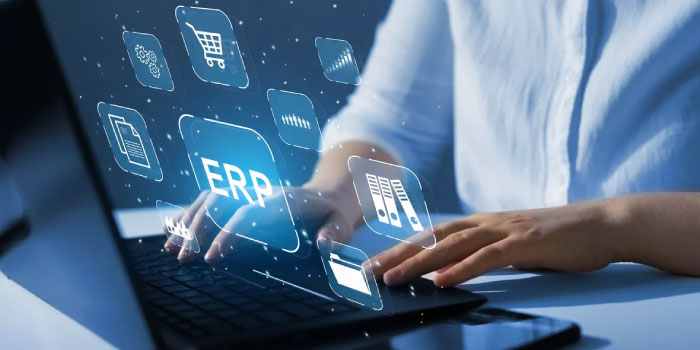 The creation of a central database that contains all of your company's client information and makes it easily accessible to anybody who needs it is another area where CRM software thrives. As a result, it is straightforward for a salesman to ascertain, for example, the products in which a specific buyer is interested. If the customer has previously communicated with the company, the CRM enterprise portals development will include records of that contact, which can be utilized to inform forthcoming marketing campaigns and sales pitches. By eliminating the need for your personnel to spend time looking through old documents and information, this enhances and enriches the customer experience while saving time.
Controlled Dialogue with Potential Leads
The process of lead nurturing can be time-consuming and difficult, with many different steps and communication opportunities. A CRM streamlines the procedure by recording all communications, including calls and emails, and telling your employees when to contact prospects.
More Accurate Client Segmentation
A contact list with many names on it could be difficult and daunting. How do you choose which clients will devour the email you sent them about the new item you have in stock, for example? A CRM will constantly separate your contact lists based on your criteria, making it easier to find the people you want to contact at any time. Region, gender, age, buyer stage, and other characteristics can be used to sort contacts.
Electronic Sales Reports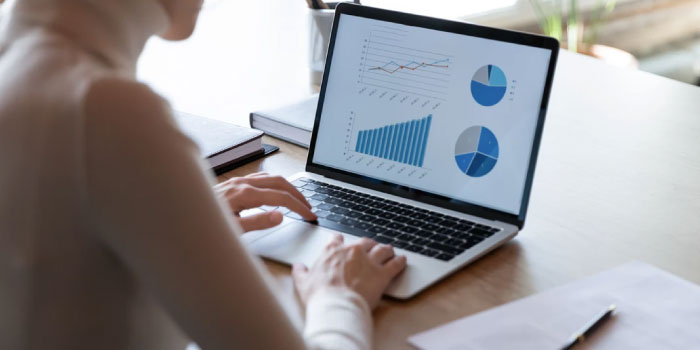 Your team can easily gather and arrange data on potential and existing clients thanks to the dashboard and reporting capabilities provided by the CRM software, which enable staff members to automate and manage their pipelines and procedures. The CRM could also help your team members with performance evaluations, goal tracking, and rapid task progress checks.
Improved Sales Forecasting
Making strategic planning for the future in any commercial activity requires the ability to assess your past success. The automatic sales reports in CRM software can help you identify significant trends and get a feel of what to anticipate from your future sales cycle performance. Then, you can adjust your objectives and KPIs to reflect these projections.
Internal Communications That Are More Efficient
A CRM database can improve communication between your business and its clients while also making it easier for your personnel to speak with one another. Your team may quickly keep track of how other employees are speaking with potential customers using a CRM and maintain a unified brand voice. It also allows team members to interact with one another via chatting, emails, tagging on projects, and providing comments or warnings.
How to Transform Your CRM into A Business Gateway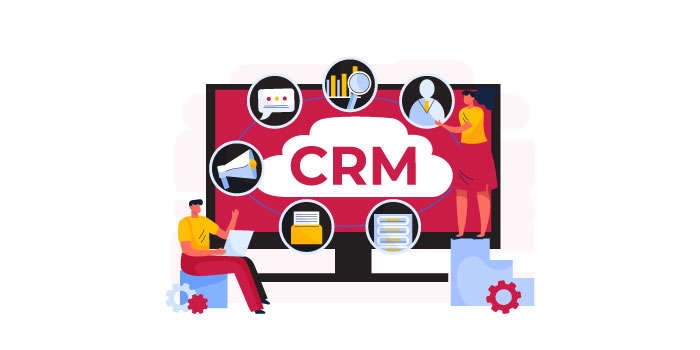 CRM makes sense as the connecting thread between all other business systems, including ERP, WMS, HR, etc., since the creation of corporate portals should be customer-centric. Nevertheless, when attempting to transform CRM into an enterprise gateway, integrating systems and practices from other departments, such as sales, marketing, finance, customer support, and logistics, is challenging. This CRM site ends up serving as a one-stop shop for compiling all relevant customer-related data and presenting it in a way that increases its user's knowledge and value.
The adoption of corporate mobility, cloud computing, and other cutting-edge technologies may provide challenges, as it does with all big system integration undertakings, such as political disputes;
Data and Process Integration
Create a system that is capable of profiling, removing, parsing, and standardizing data from a variety of applications, platforms, systems, and data sources. Automate data transfers from CRM to ERP, call center, e-commerce, and other corporate systems to guarantee a complete and thorough view of customer histories, orders, credit status, service concerns, and more. Remember to include the customer's world as well, including online buying, social media involvement, website visits, email, messaging, etc.
While promoting CRM adoption and utilization may be your goal in achieving portal status inside the company, bear in mind that other systems are still essential and demand access. Give authorized users of platforms like your collaboration platform access to CRM data. Include mobile in your strategy, and give customers direct access when it's practical. Employing cutting-edge technology is another strategy to boost brand value and consumer loyalty.
Keep an Eye on Your Spending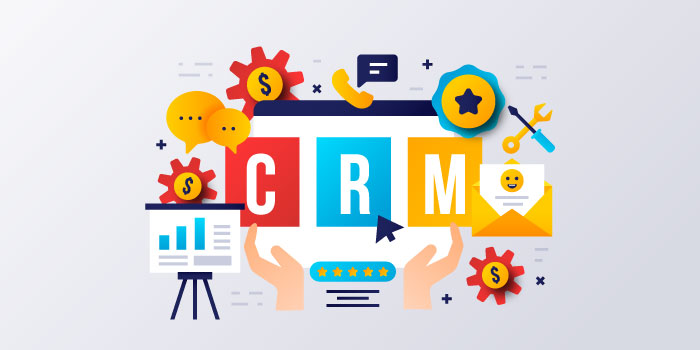 Despite the fact that a great CRM portal may "complete you," management must be careful with the funds and costs. Keep revenue optimization at the top of the project's priority list and allow it direct the project's objectives. Increase renewals and repeat business, give clients better service at a lower cost with less profit, etc. Add dashboards that summarize critical KPIs enabled by CRM. Automate processes like notifying the salesperson in charge of signing the contract of any potential business opportunities discovered during a service process.
CRM's primary objective is to enhance customer experiences, which benefits business performance. Consider your internal stakeholders' and clients' feedback when building up CRM portal operations. Determine all customer-related business processes, agree across departments on who is in charge of what, and then optimize for operational efficiency; system integration can frequently clear up disconnects.
Make The Information Usable
Ensure that users can edit records rather than just viewing them. People become more enthusiastic about the system and it has a greater influence on enhancing customer service and productivity if they believe they can contribute and do actual tasks.
Conclusion
By keeping a top-notch, high-performing CRM database, businesses can stay up with their customers. When it comes to gathering, controlling, transforming, and distributing client information, a CRM database should shine. Its strength rests in delivering the appropriate information from a reliable source to the appropriate client at the appropriate time. Several traits may contribute to a better portal experience for your users depending on your CRM system. The CRM portal experience can be enhanced by newsfeeds or social status feeds like Salesforce Chatter. Using the CRM knowledge base as a document repository is possible. Reports and dashboards offer condensed information on CRM data. The user's current view can be combined with web interactions like shipment tracking, maps, and weather data thanks to Web Parts. If you are looking for enterprise portals development, CRM database, or any other software development services then get in touch with Creatix9.