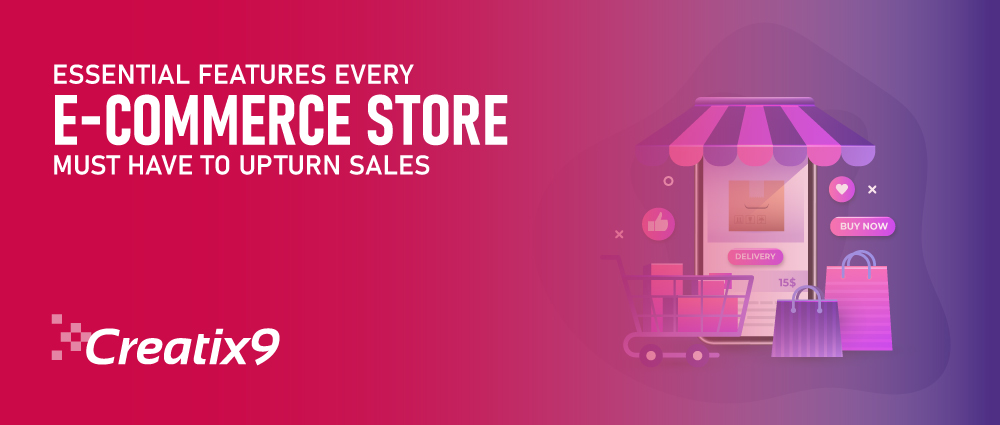 In recent years, e-commerce growth has hit a massive point in the sphere of the digital world. With the uncertain appearance of the pandemic, consumers have passed on their massive investment in entertainment and travel to buy products and services using e-commerce websites. With the end of the pandemic, users continue purchasing online.
Research from the U.S. department of e-commerce explained a vast increase in e-commerce when the pandemic peaked in 2020.
After the end of the pandemic, more and more consumers are purchasing exclusively online. Therefore, most business owners and managers are trying to take advantage of and build e-commerce websites for their particular brands. But apart from just establishing an e-commerce website, it is required for a business to let consumers recognize their brand. Today due to tough competition, there are certain features every e-commerce site should have that anticipates consumer to buy your product or services to generate more revenue.
So, here in this article, creatix9 US, the best web design and digital service provider, will cover the business models that can establish e-commerce sites and the ways to enhance your e-commerce websites. To begin with, let's explore are you're the one who can build an e-commerce store for your firm.
Business Models That Can Establish An E-Commerce Store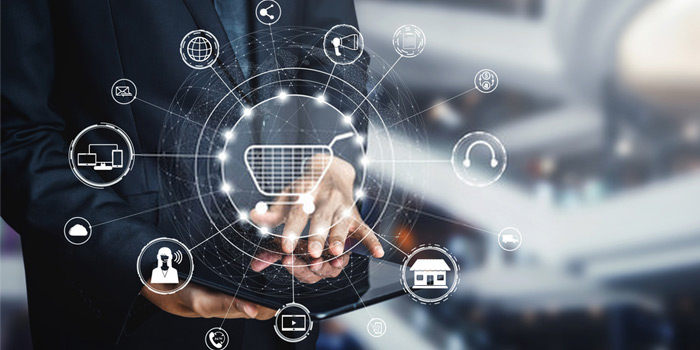 It is essential that which business model you are operating. It will support you in creating all-embracing e-commerce marketing tactics which let you decide your main area of threats and opportunities.
Business to Consumer (B2C)
Business-to-consumer (B2C) is a model based on the trading among business and consumers or end-user. More simply, B2C firms are those businesses that sell their goods or services to end-users. In the e-commerce world, it is the most often used business model used by companies which e-commerce website designers or mobile app developers work with.
Most common examples include the purchase of clothes, groceries, cleaning supplies, or even movie tickets, which all came under business-to-consumer transactions.
Business to Business (B2B)
Unlike business-to-consumer, the business-to-business model (B2B) is based on the trading between multiple businesses or one business to another. It is a model where firms sell their items or goods to another company. In this model, the buyer is often an intermediary and resells the goods or services to the consumer if the purchaser is not the end-user.
Consumer to Business (C2B)
In this model, individuals sell goods or services to bigger businesses, called the consumer-to-business (C2B) channel.
Today, we see more and more people, such as independent contractors and social media influencers, using this paradigm. These people frequently offer more affordable prices than companies do.
Consumer to Consumer (C2C)
In the consumer-to-consumer (C2C) model, customers interact with another customer to trade products or services.
Online platforms, such as eBay and craigslist, are prominent examples of consumer-to-consumer (C2C). Although the C2C model is helpful for consumers either buyers or sellers, it also provides some drawbacks, such as a lack of quality assurance and honesty.
These are the business model in the e-commerce market operating worldwide, so ensure which business model (single or multiple at a time) you use in your business and get an effective website per your needs. Mostly B2C and B2B are the business model where having an e-commerce website is essential.
Now, let's dive into ways that can support you in boosting your e-commerce marketing strategy.
How Can You Increase Activity in Your e-commerce Store?
While you can start working with an e-Commerce web design and digital services provider immediately, it would be helpful to understand: What characteristics distinguish the greatest e-Commerce sites?
Get An E-Commerce Website Design That Is User-Friendly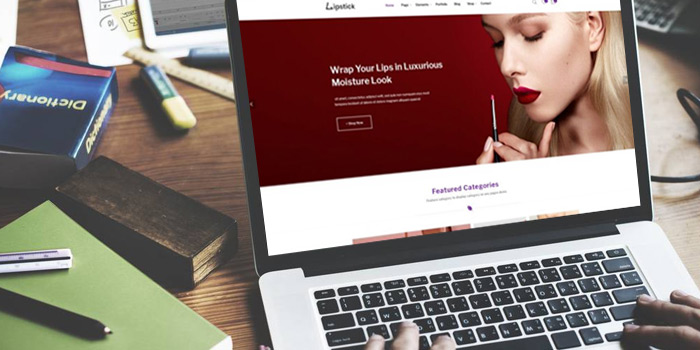 Attracting your customers to your store is one of many aims for a company, but the ultimate objective is to provide customers with a seamless user experience. Otherwise, they may leave their shopping basket empty and visit your competitor or another online retailer down the street. Without a doubt, the essential feature you can include on your e-commerce website to stop customers from leaving their shopping carts empty is a user-friendly design.
E-commerce website designers suggest some foremost advice to execute in your website to make it user friendly are:
Get a simple homepage where you can easily explain to your customers what your store is all about.
Have a search bar where you can allow your customers to search for products they are specifically searching for.
Create subgroups of your goods or services to help consumers walk around your products and explore their options.
In addition to ensuring that your website is user-friendly, you should adopt the best e-commerce SEO strategy to get your content visible on search engine results pages (SERPs).
Numerous And Flexible Payment Options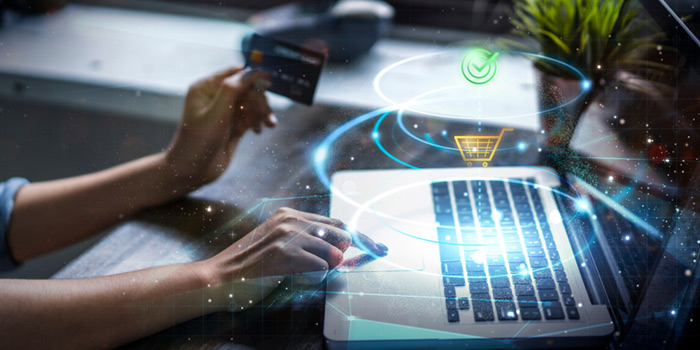 The next most important cause that consumer can leave their shopping carts is when they lack the payment options to resolve it.
Consider your current payment alternatives if you frequently view your shopping carts are abandoning. After that, give customers a variety of payment alternatives to complete the final step of the purchasing process.
Let's check the accepted payment options on Amazon:
MasterCard/American Express prepaid credit/gift cards
Amazon Store Card
Visa (as well as the Amazon Rewards Visa Signature Card)
Diner's Club (U.S. billing addresses only)
China UnionPay (credit card only)
Discover Network
JCB
NYCE
MasterCard/EuroCard
STAR
American Express
Amazon Secured Card
As you can see, it is vast, which is why many people think Amazon is among the greatest e-commerce sites. Small business owners with an online store can easily connect payment gateway providers like Stripe and PayPal.
By getting payment services from these providers, you can take cards, bank transfers, bank debits, e-wallets, vouchers and other payment options such as "buy now, pay later. Using these, you can quickly achieve a checkout.
Moreover, if you're building an e-commerce website, remember to include a feature that enables users to sign up and save their information securely for future payments.
Customer Service
Having readily available support for your customers is crucial for boosting your e-commerce return on investment. According to Microsoft, 90 per cent of american consumers consider customer service necessary when choosing a product.
When incorporating a chat plugin, you can instantly interact with customers who visit your online store and respond to their inquiries while saving money on additional support.
The top live chat plugins include Olark, Zendesk, Tidio, HubSpot, and LiveChat. The advantages of using these chat plugins include having an automated ticketing system, prewritten responses, an AI chatbot for round-the-clock customer support, reporting and analytics, Web/mobile/social media messaging, and Omni-channel support.
Reviews And Comments On E-Commerce Websites
Today, customers rely on product reviews from e-commerce websites when making online purchases because they cannot see or test the goods before buying.
Customers can post and read honest product reviews in a section of the unique e-commerce websites. You can also show off the calibre of your goods there.
Adding a question and answer (Q&A) part that allows your consumers to interact with one another from the best e-commerce website builders is a good solution. However, be sure to speak up when there are inquiries that your customers will need help responding to.
Mobile-Friendly Features Of E-Commerce Websites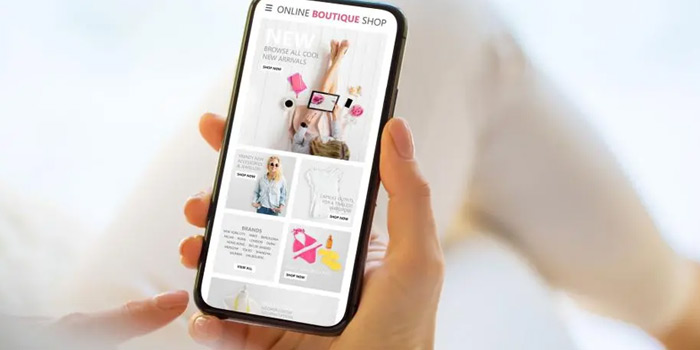 The new "marketplace" where most transactions occur is on consumer devices, particularly mobile phones. Therefore, the design of your e-commerce website needed to be mobile-friendly.
Mobile devices accounted for 72.9 per cent of retail e-commerce sales in 2021, according to Statista.
Your website must be mobile-friendly and have the best e-commerce platform for SEO and secure e-commerce website hosting.
Approach creatix9 US, the best web design and digital services provider, to utilize a mobile-responsive template or theme. We have the best web design and mobile app developers with outstanding iOS or android programming skills. Contact us now.
Loyalty Program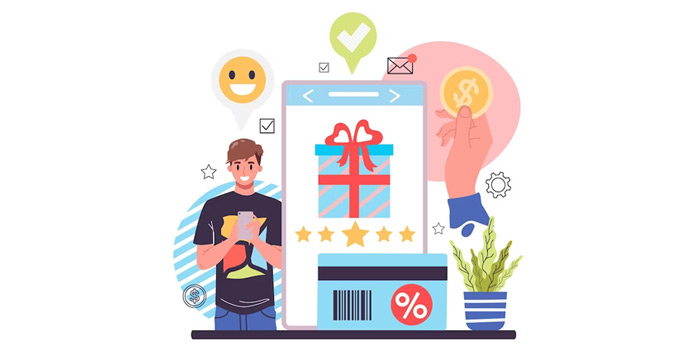 Who would want to avoid receiving a favourable offer and additional special care when shopping? By providing a membership option, you can personalize the experience and provide your loyal clients access to discounts, specials, and extra features.
You can strategically promote your loyalty program feature on your storefront with our e-commerce website designers. Pay-per-click (PPC) advertising is one more method you can market your offers.
Then, to improve your e-commerce ROI, you can decide in your e-commerce marketing plan if your loyal clients can be the first to learn about new goods and services.
Conclusion
Creatix9 US is one of the most reputable companies in the USA, offering e-commerce web solutions to many local, regional, and international clients. Our web and mobile app developers will create an e-commerce website or even a mobile auditing app with solid website design and iOS or android programming knowledge that enables clients to conduct business without restrictions. Get our e-commerce design services that use cutting-edge technologies.