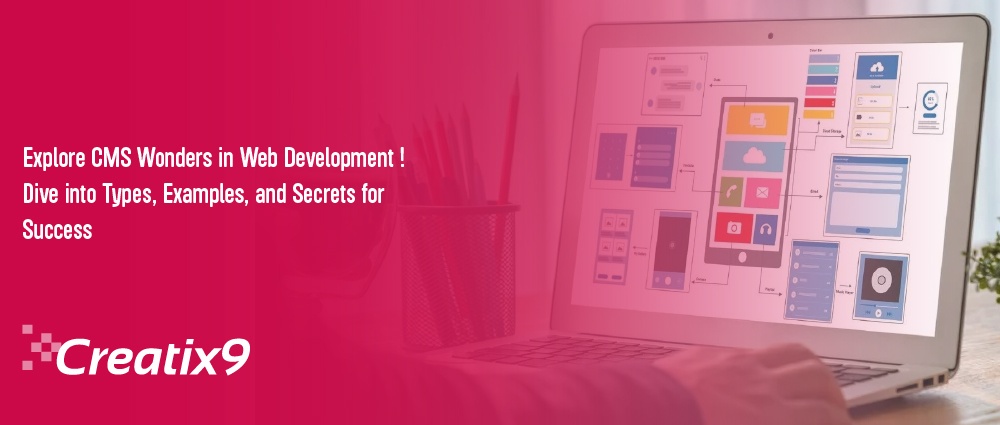 In developing any digital product, there are a lot of terminologies that exist like CMS, MVP, full stack etc. CMS is a term that is vital for web development, as more than 60 million websites are built with them. So what is CMS web development all about?
"Content management systems" (CMS) is an abbreviation. It can also be the answer if you need to build a website quickly but need more technical know-how.
This blog from Creatix9 US, the top web and CMS development firm and best digital agency in the USA, will discuss what a CMS is and the different kinds out there. Let's move on!
What is a CMS Website?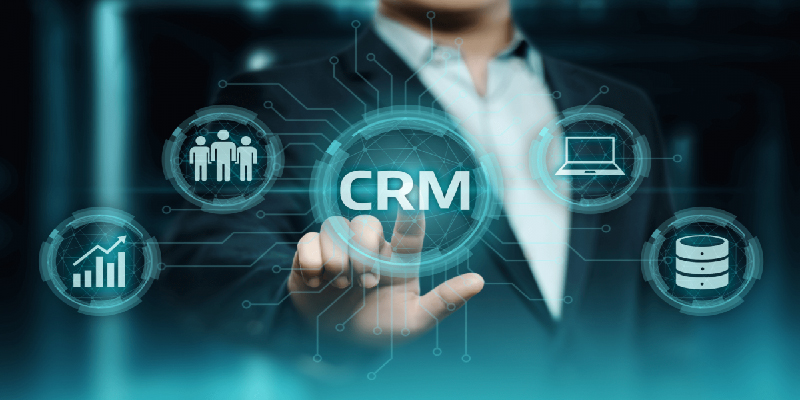 A CMS software enables users to create and handle websites without beginning from scratch or having no coding knowledge. When you craft a website with a CMS, you can utilize an easy-to-use interface to build, handle, update, and share content. You only need to do is to download or purchase themes and tools. Moreover, you can use the same tool or resource more than once.
CMS Types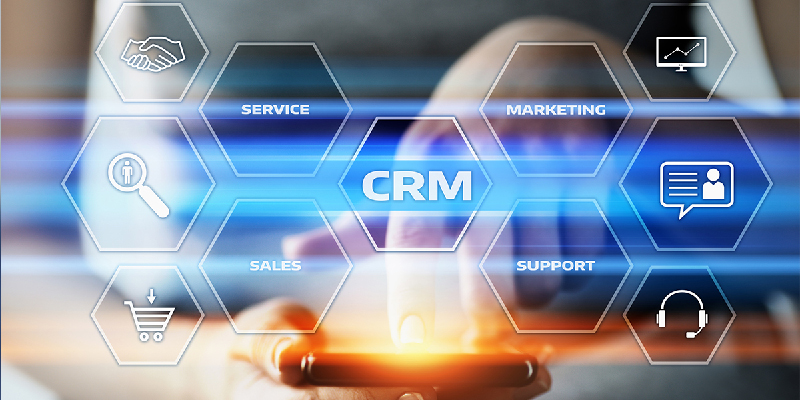 Depending on the need, there are different kinds of content management systems, such as:
(CCMS) Component Content Management System
A CCMS doesn't keep documents as whole things. Instead, it stores content at the level of individual parts. It divides material into parts like phrases, paragraphs, or images to maximize reuse. With CCMS, you can send content to many devices and file types, such as PDF, mobile, and printer.
(ECM) Enterprise Content Management
ECM lets businesses make, manage, and share different kinds of content. It ensures that clients, executives, workers, or business partners get the correct information and papers. ECM makes it easier for employees to find the necessary information and deletes data when the time limit is up.
(DMS) Document Management System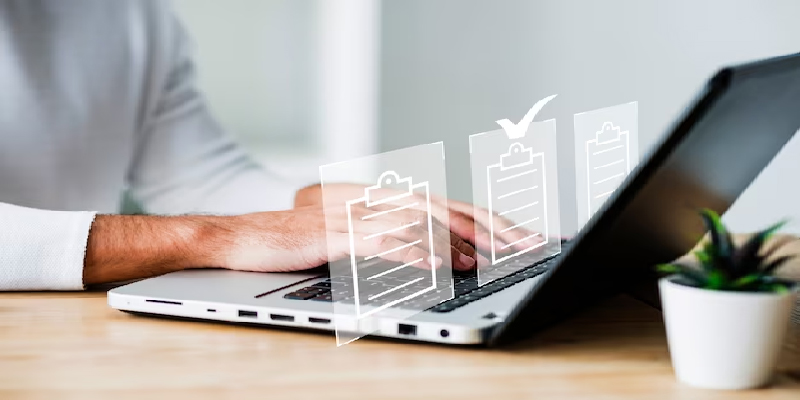 An electronic alternative to paper-based methods to organize, track, and store documents. It lets digital papers be uploaded, analyzed, and published without printing or scanning them. DMS makes it possible to handle and store documents well in the cloud.
(DAMS) Digital Asset Management System
DAMS makes making, arranging, storing, and sharing digital assets possible. It is a central library for pictures, videos, and audio files, making them easy to find and use. DAMS has changed to include various digital assets, such as logos, fonts, and papers. Users of cloud-based DAMS can get to their files from anywhere.
(WCMS) Web Content Management System
Via this system, you can control the content on a website. Users can handle web pages, work together on content creation, and control multimedia features without knowing much about programming. WCMS differs from other CMS types because its only goal is online website content control.
Top Features a CMS
Let's look at what makes CMS different from other management platforms.
Have your website update itself when you need it.
Ensure the website's layout and "look and feel" are the same.
Make a website that fits the needs of your business uniquely.
You won't need writers or CMS site developers to make simple changes to content.
Set up a link between your website and other business software, such as tools for managing assets and customer relationships.
You must save archive content to use it or refer to it in the future.
Ensure your website and content work well on mobile devices and with search engines.
Are you in search of the best digital agency in the USA? Look no further! Our team focuses on mobile application development, web, and CMS development. With our proficiency and innovative solutions, you can move your business to new heights. Contact us now, and let's bring your digital vision to life!
CMS Web Development Case Studies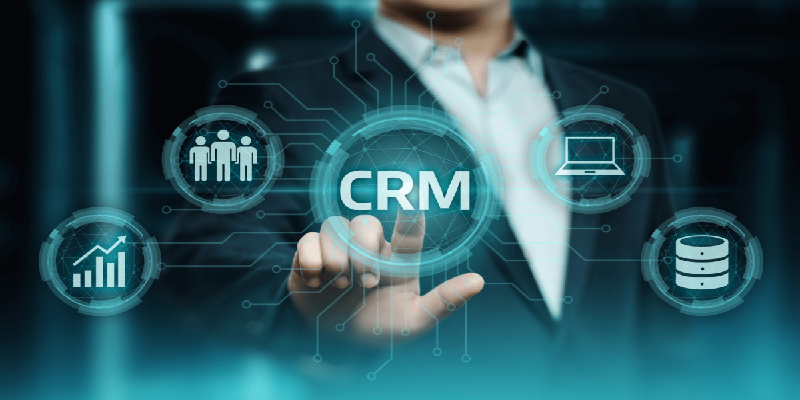 A well-implemented CMS will save the website owner time and effort. The Website owner can easily update the site. You can save the time of web workers because when you set up everything, changes to the site won't require any special knowledge like coding or programming. With this, you can lower ongoing development costs and increase your income through faster outreach and marketing.
Here are a few of the many CMS options, some of which cost money and some of which are free:
WordPress
The widely used CMS WordPress can help small businesses in several ways, such as:
Pros
Extremely adaptable WordPress has a wide range of themes and plugins that make it easy to create a website that fits the needs of a small business.
WordPress is versatile, and you can change it to fit your business and industry so that you can use it for different
Cons:
Plugins are hard to use and cost a lot. Even though plugins give you options, some may be expensive and require many installs to give you the desired features. This raises costs and makes things more complicated.
Security flaws exist in it. Because WordPress is so popular, hackers target it. Using insecure plugins or not taking the proper security steps could make a website vulnerable to threats.
WordPress is a robust CMS with many ways to change it via Themes, Plugins, Customization (through coding), and Widgets. Still, you should do it carefully because some plugins may cost money, and there are security risks.
Drupal
Drupal is an open-source content management system with good and bad points for small businesses.
Pros:
Because you can change Drupal in many ways, you can have complete power over how your website looks and works.
Drupal is great for businesses that need websites in more than one language because it can handle sites in multiple languages well.
Cons:
Drupal is more complex to learn than some other CMS platforms because you need to know web code to use and make changes to it.
It has a complex configuration, as updating Drupal can be challenging because you may need to re-configure and update the website's code each time.
Compared to other CMS solutions, Drupal's customization options and support for multiple languages are more advanced. However, using and managing require extra technical knowledge and work.
Shopify
Shopify is a famous (CMS) for e-commerce websites, and it has its pros and cons:
Pros:
Shopify has a built-in payment handling system, so you don't need third-party payment gateways and don't have to pay extra transaction fees.
Shopify has many apps that you can use to change and improve your online store.
Shopify's practical inventory management tools make tracking and controlling your products' stock easy.
Cons:
It's hard to get outside of certain countries. Shopify needs the usage of third-party payment methods, which could increase the expense of your business.
Because Shopify doesn't automatically resize product photos, you may need to scale them to ensure the exact sizes across your website.
Generally, Shopify is an easy and user-friendly option for e-commerce businesses. However, there can be geographic restrictions and image size limitations.
BigCommerce
BigCommerce is a CMS that was made just for online shops. It has the following benefits:
Pros:
With BigCommerce, you can write and share blog posts directly on your website. This brings more people to your site and raises brand awareness.
BigCommerce already has built-in SEO features to help you improve your website's content for search engines and make it more visible online.
Cons:
BigCommerce has limits on how much you can sell each year. You must switch to a more expensive plan if you sell more than the limit.
BigCommerce may limit your design choices because it only has a few free website themes.
BigCommerce has built-in blogging and SEO tools, but it limits annual sales and the number of templates you can use.
Magento
Anyone can build their online shops using the Magento online marketplace. They work with businesses, from one-person shops to multinational corporations.
Pros
Open-source software gives websites much freedom and control over their features and styles.
It offers unique features, such as managing multiple stores, currencies, and prices.
It is flexible and lets you set different rates for groups like staff and VIPs.
Cons
The paid version may be expensive, and you may have to pay extra for more features.
Customizing Magento can be more complicated and time-consuming than other CMS systems.
If the tool has a steep learning curve, it may take more time and work to understand and use it fully.
Conclusion
As you can realize, there are multiple great choices when choosing the best CMS software. However, it's vital to think that having the right software is just the first step, you'll be more likely to succeed if you have the right team and resources to get succeeded.
Contact our best digital agency in the USA. We offer specializations in a wide range of services, from web and mobile apps to CMS web development. With our focus on CMS expertise, our CMS developers excel at building and managing CMS components. They can create visually stunning websites that are secure and SEO-friendly.