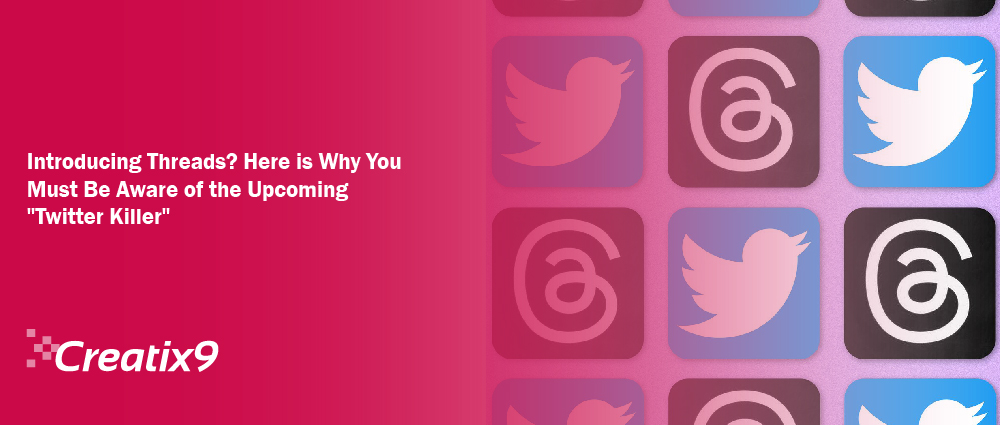 In the social media space, a fresh challenger to Twitter reveals itself. Threads, an app that competes with Twitter, was officially released on Wednesday after initially confirming its plans for the app about three months ago.
As of Thursday morning, threads wasted no time capturing attention, achieving an impressive 30 million sign-ups. Many corporations, celebs, journalists, and other well-known profiles are among those who have signed up.
Early users quickly tried the platform to see what it could do, creating a buzz, like the excitement on the first day of school. Some people wondered if the app would become the "Twitter killer." As of Thursday morning, Threads was the most popular hot topic on Twitter and the most popular free app in the Apple App Store.
Wondering what sets Threads apart from its competitor, Twitter? The timing is just right to find out. With Elon Musk's controversial leadership of Twitter and growing user dissatisfaction with content restrictions, the demand for a worthy alternative has never been greater. Threads pose a real challenge to Twitter's dominance and help Meta grow its kingdom of well-known apps and give advertisers a new place to show their ads.
So, in this blog, our creative digital marketing company will discuss everything you must know about Meta's Threads. What it is, how it performs, and how it might affect Twitter, its primary competitor. Let's begin!
What is Threads?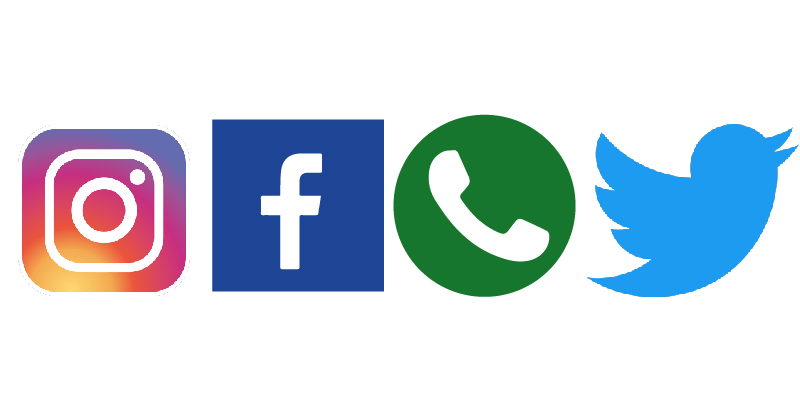 Threads is a new app from the Meta platforms, Facebook, Instagram, and WhatsApp. Users can communicate with each other in real time on the platform. Like Twitter, most messages are text, but users can add photos and videos.
As per Meta, you can only post 500 characters in a Thread. Like on Twitter, users of Threads can reply to, share, and quote the posts of others. The app has the same interface and features as Instagram, and users can share posts from Threads to Instagram Stories.
You can make your thread account public or private. If your Instagram account is verified, your thread account will automatically be verified.
Threads CEO Mark Zuckerberg said: "Since its launch, the platform's goal is to "create an open and welcoming public space for conversation. We want to take the best parts of Instagram and build a whole new experience around text, ideas, and talking about what's on your mind."
Although some users face bugs and problems getting content to load in the first few hours after Threads launched, this is likely to occur when millions of users use an app simultaneously.
How do you register? And Could you leave?
Users who sign up with their Instagram accounts keep their username, password, and account name, but they can change their bios to make them more relevant to Threads. It's easy to start with the app because users can import the list of Instagram names they follow.
But it's not so easy to quit Threads. Users can temporarily deactivate their accounts through the app's settings menu. Still, the company's privacy says, "You can only delete your Threads profile by deleting your Instagram account."
The Apple App Store has reported that some users are worried about the amount of information that Threads, similar to Instagram, can gather about them. This includes their location, contacts, browser history, search history, and contact information.
How do Threads Perform?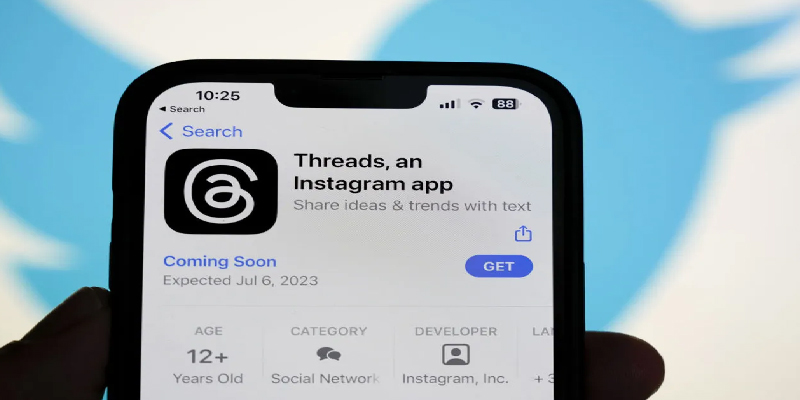 Microblogging on Threads is a lot like Twitter. Threads seemed like a dream where Twitter and Instagram had a more helpful baby.
When you open the app, you can see counters that show how many likes and comments a post has gotten. You can like, repost, reply to, or quote a "thread." Posts can integrate links, photos, and videos up to five minutes in length, but they are limited to 500 characters. This is more than Twitter's limit of 280 characters.
While using Threads, you will see a combination of the best features of Twitter and Instagram in a user-friendly platform. The feed was clean and easy to read, but the content mainly consisted of accounts people needed to follow. However, this issue will likely improve with the growing number of users joining the platform.
Unlike Twitter, Threads has no hashtags option or search feature that enables users to search for particular words or sentences. Furthermore, users can share up to 10 photos in a single post, the same as Instagram. But Twitter is limited to four only.
Initially, the app was tried in the United States and exists in over 100 countries, including the United Kingdom, Canada, Australia, and Japan.
Some people have said a culture clash between Instagram and Twitter could exist.
People have called Threads the "Twitter killer."
Threads is a new platform that aims to become the top destination for open and real-time discussions, potentially overtaking Twitter. It has the most extraordinary potential for success among recent opponents.
Since Musk took over the platform at the end of 2022, many Twitter users have said they wish for an alternative. Several high-profile users have exited to find other platforms due to the platform's frequent technical concerns and policy changes.
Meta is more valuable than Twitter; it has a much larger number of users than Twitter. Meta expects the new app will enable it to get at least more than 2 billion Instagram daily users. In contrast, Twitter has about 250 million daily users.
In a post on Threads, Zuckerberg said it would take some time, but he sees a public conversations app with more than 1 billion users soon.
On Thursday, in a tweet, Twitter's current CEO Linda Yaccarino admitted that the competing app was now available. She stated that Twitter was "irreplaceable" and emphasized that although they faced imitation, no other group could match the essence of Twitter.
Meta's size and the machinery it already has could help it. Many other Twitter competitors have come out in the past few months. They required users to join waitlists or get invites to sign up and need to put considerable effort into rebuilding their network on the new platform. Threads, conversely, make it very easy for users to get started.
In a video shared on the platform, Adam Mosseri, CEO of Instagram, says that the problem with new social media platforms often does not get people to sign up but keep them interested over time.
Meta must prevent spam, harassment, conspiracy theories, and false claims on Threads. These issues have led many Twitter users to become dissatisfied. These problems will need Meta's attention in particular. Meta fired more than 20,000 people beginning in November last year, including those who worked in risk analytics, policy, and user experience. This is why the new platform is coming out now. Some experts say that as the campaign season for the 2024 US Presidential election heats up, there will be a flood of false information. Meta says the Community Guidelines for Threads will be the same as its other apps.
What bonus benefits does Meta gain from Threads?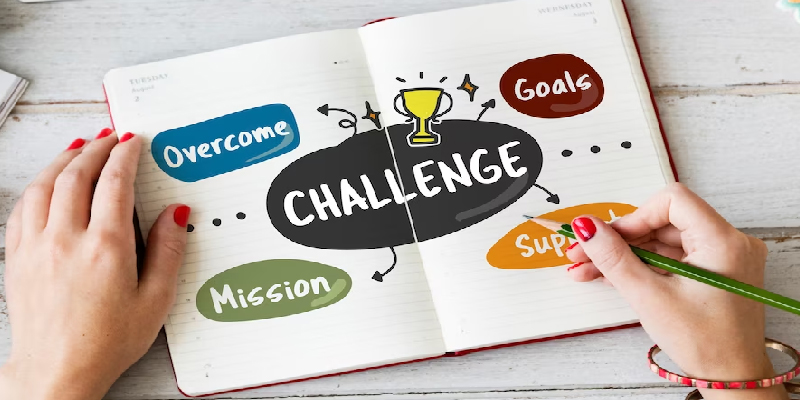 For Meta, Threads offers the potential to extend the time users spend engaged with its platform. It can maximize the benefit of its already vast user base.
While Threads currently lacks advertisements, it has the potential to eventually enhance Meta's primary advertising business. Meta's ad business has encountered challenges due to a reduced online ad market and changes to Apple's app privacy practices. However, considering Twitter's experience, it is likely that the format on Threads will generate less advertising revenue than Meta's other platforms.
But the most exciting thing for Zuckerberg might be trying to beat his rival Musk, with whom he has recently talked about making plans for a cage fight. Winning the war on social networks is even better.
Conclusion
Threads, a new piece of software from Meta, has been getting a lot of attention and early success as a possible competitor to Twitter. Threads have gotten much attention because 30 million people have signed up for them, and companies, celebs, and journalists use them all the time. The app, a mix of Twitter and Instagram, gives you a text-based feed for real-time interactions with a 500-character cap.
Even though Threads seems to be a "Twitter killer," it remains to be seen if it can fight with Twitter's loyal users and solve problems like spam, harassment, and false information. Threads could still benefit from Meta's large user base and infrastructure, and the company hopes to use this platform to increase engagement and help its advertising business.
In the end, Meta's use of Threads to create a new place for public discussion while also challenging Twitter's power is an exciting development in social media.
We hope you like this blog, so if you want to boost your digital existence with this new Meta platform, approach our digital marketing company and dominate your rivals in digital marketing. We are the best SEO Company that offers the top PPC management services. Contact us now and take your brand to new heights.