In the fast-moving digital world of today, mobile phones have become an essential component of everyday life. In this day and age, you can order food through apps along with other things, such as talking to your loved ones. Consequently, companies and business people keep searching for fresh ways of participating in the potentially lucrative market. However, it is not an easy task to make a profitable mobile application. Technical competence, creativity, and fundamental understanding of customer needs. This is where a professional digital agency specializing in the creation of iOS apps, in particular, may make a world of difference.
Below is a post discussing the issue with developing mobile applications, which will unveil the vital functions of experienced online firms. To make things clear in regards to building an iPhone app development team, we will delve a bit more into the details of developing an iOS app, as well as talk about why one should look for pros rather than try to do everything on their own. Furthermore, we might mention some success stories too.
The Mobile App Boom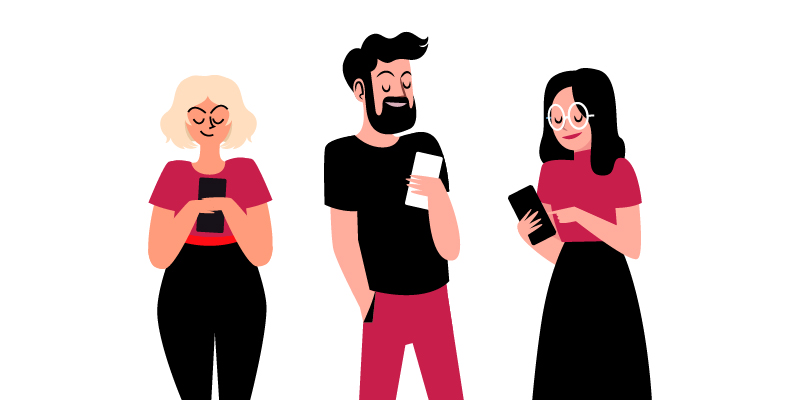 Recently, the market for mobile apps has rapidly grown. There are countless applications across multiple platforms that have made mobile devices a necessity for both personal and business use, as there are many. With an iPhone or Android phone, users download the apps that are supposedly easy to use and beautiful at the first view. This high demand has resulted in businesses investing hugely in application development.
The Importance of Professional Digital Agencies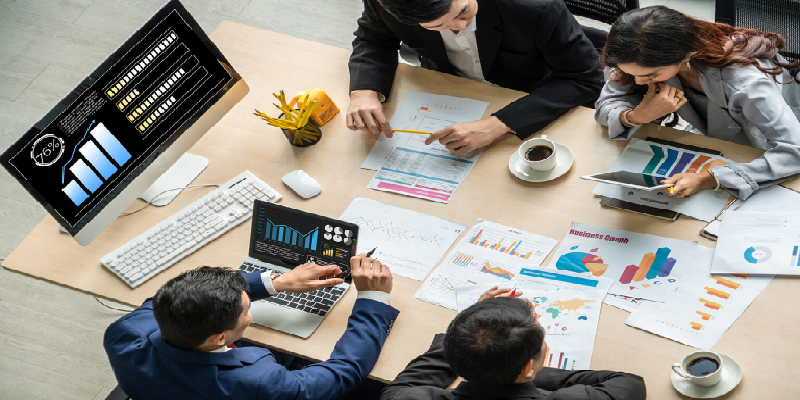 It is imperative to decide whether to partner with a digital agency or create an in-house team when establishing a mobile application. However, all these options can offer something unique. Nevertheless, cooperating with an experienced digital agency clearly comes with some proven upsides.
Expertise and Specialization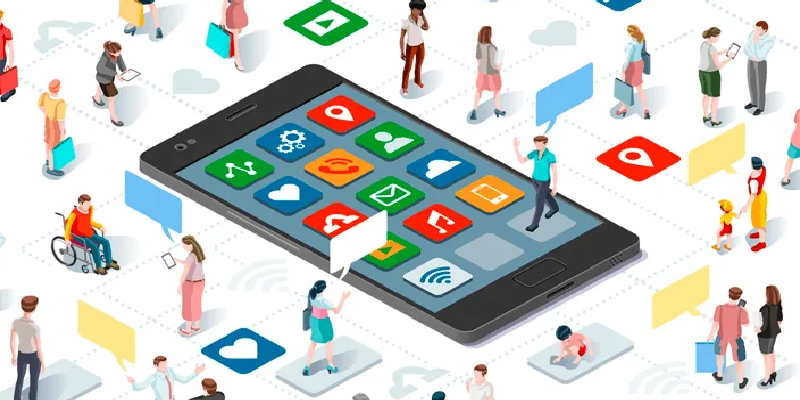 These digital media outfits have specialized knowledge on their subject of passion. They involve a group of experts having differing skills like designers, developers, project managers, and quality assurance specialists. This specialization ensures that every aspect of the mobile application development process is handled by professionals who excel in their respective fields.
Developing iOS apps are known for their strict quality standards and innovative design principles. Therefore, having a team with an intuitive understanding of the Apple ecosystem is important in accomplishing this task. Such companies know what is required of iOS mobile applications and have mastered Apple's programming language, Swift.
Creative Innovation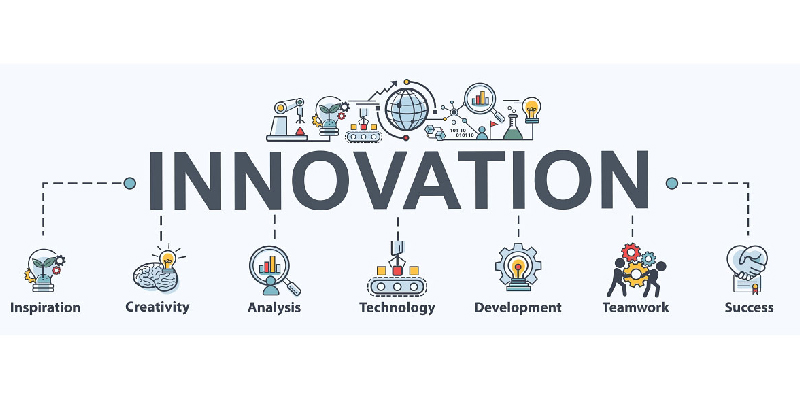 Mobile application development is an extremely competitive field. Perfectly functioning mobile apps alone are not enough to attract the user's attention – they also have to be unique and engaging. Digital agencies have the expertise of creating novel ideas and keeping track of design as well as technical modernization, guaranteeing that their software looks nice and operative.
Cost-Effectiveness
In contrast to widespread belief, sometimes it is costlier to bring the reputation firm to work for you instead of establishing your own internal development unit. As a result, companies require fewer tools, software licenses, and continuous seminars. They are already the firms with the right infrastructure and resources. With working towards project basics, financial management within organizations is easier.
Time Efficiency
In today's world, time is a key factor when it comes to developing mobile apps. Launching an app a bit too late could have been a wasted opportunity and heightened rivalry. At professional digital businesses, the activity of workflow and project management involves the use of a system for the completion of tasks within set timelines. If businesses want to take advantage of seasonal or market-specific trends, they have to do this in an efficient way.
The iOS Advantage
Even if Android has the largest worldwide market share in terms of consumers, iOS is still a successful platform for app development. According to Statista, in June 2023, the number of new mobile applications released into the Apple App Store was approximately 36,000 or about 2,000 down a month earlier. This particular value was highly variable during the entire observation period. In July 2019, the lowest number of new applications uploaded on the Apple App Store was about 9,600.
Apple has long been the preferred platform for many developers, due in particular to higher ARPU, a faithful fan base, and thorough examination, which guarantees good quality and safety standards. Therefore, any company that intends to access this market mostly uses the expertise of digital firms that have a specialty in developing the iOS app platform.
Apple's Design Principles
One has to be well-versed with Apple's design principles for the development of any iOS application. Among other things, this means that if you want your application to have no chance in the market, do not design an easy-to-use and intuitive interface! Apple relies strongly on its user-interface when it comes to satisfying its customers. Professional digital agencies for those who create iOS applications are aware of these specs; there by, guaranteeing smooth running of your app, which will appear and feel like a native iOS app.
Swift Programming Language
IOS apps are created with swift, a programming language devised by Apple. It's speedy, secure and friendly to developers is its recognition. With such good developers of swift at reputable electronic companies, it means that an application will definitely be produced with more effectiveness leading to faster operating rates and an improved user interface.
App Store Optimization
With so many apps, you may find it tough to have your iOS app found in the App Store. For example, professional digital companies that specialize in ASO will give your app a boost for search queries by optimizing its ranking in app-store searches. This includes searching for keywords with regard to the respective apps, and app description upgrading in order to make them more enticing and attractive icons and images.
Regular Updates and Maintenance
Since Apple regularly updates its iOS devices, ensure that your app continues working with the latest version of iOS. Professional Digital firms provide regular maintenance services and upgrades, thus ensuring that the application functions well and prevents compatibility problems.
Success Stories: The Impact of Professional Digital Agencies
To prove that these professional digital companies make good mobile applications, let us consider some of the success stories.
Uber, a leading company in the ride-hailing industry, began as an initiative whose main aim was to enhance customer comfort. In order to turn this idea into a reality, Uber partnered up with a professional digital firm that deals with developing mobile apps. By utilizing the organization's expertise in real-time monitoring, GPS tracking networks, and electronic payment systems, the agency changed the destiny of Uber, turning it into a global sensation.
Through this linkage between travelers and unique accommodation facilities in the worldwide market, Air BnB revolutionized the travel and hospitality industries. It is because the Airbnb smart phone application simplifies the whole booking process. Thus, Airbnb hired a digital firm of experience to build it an attractive website that appeals to both, hosts and tourists.
Starbuck's, a renowned coffee company, also made use of mobile app technology to enhance the consumer experience. The customers can make online booking, receive reward system, and make easy payment of bills by use of APPlay. One of the best ways in which this was done was through a partnership between Starbucks and a renowned digital firm to construct a Starbucks application, which has increased customer loyalty while generating substantial revenues from mobile orders.
Emerging Trends in Mobile App Development
One may say that it is still moving forward to this day in terms of mobile app development. Existing digital organizations lead these developments, helping other entities stay abreast of the latest trends and technologies so as to remain competitive. Watch out for these significant developments in the mobile app industry:
Augmented Reality (AR) and Virtual Reality (VR)
AR and VR are altering how customers interact with mobile apps. AR overlays the real world, while VR fully immerses people into imaginary worlds. They are used across different industries, among them being gaming, entertainment, healthcare as well as education. If you want to involve AR and VR in your application, a skilled digital company could be of great assistance.
Artificial Intelligence (AI) and Machine Learning (ML)
These applications include intelligent mobile solutions such as bots that can automate and customize information processes, deliver recommendations or enhance user interactions ranging from SIRI to Google Assistant. By partnering with a digital company that is experienced with AI and ML, you could build smarter and friendlier applications.
With increasing advancements in mobile app development, blockchain technology is being popularly used in sectors such as banking and health care. These include enhanced protection in transaction and data management as compared to conventional systems. Blockchain technology may be deployed into your app by professional digital firms that are capable of ensuring data integrity and security.
Progressive Web Apps (PWAs)
PWAs allow a browser-based user experience just like native apps for web. These are interoperable and cost-effective. For instance, a digital company may make PWAs for your business site featuring responsive design, rapid loading, and off-site service.
The field of IoT, whereby the devices and home appliances are connectable to the internet, is increasing. Through mobile apps, users are able to control their paired wearable, smart home, or the whole Internet of hings with it being the control hub of such devices. Qualified digital enterprises are able to make applications that seamlessly interface with IoT gadgets to deliver real-time control and monitoring.
User Privacy and Security
As awareness about data privacy, user safety, and compliance with laws such as CCPA and GDPR increase, it is essential to ensure that user data is kept confidential and secure. Digital agencies have been adept at establishing rigorous security control, encryption, and data protection measures for securing users' information.
Fifth generation (5G) wireless systems will redefine the way mobile applications are used. In addition, the fifth generation's faster bandwidth and lower latencies provide a great chance for high-fidelity streaming of online videos, live interactive games, and enhanced augmented reality experience. In preparation for 5G network, you can hire a professional digital firm to make your App ready for the fastest consumers' connection.
Conclusion
To put this into context, we now live in an era where mobile application is woven into the fabric of every person's daily routine. Digital experts should be appreciated for their crucial role in it all. Being cost-effective and time efficient while possessing expertise in knowledge and creativity; such partners are perfect for any organization or an entrepreneur looking forward to turning their app concept into reality.
Being an experienced digital company is necessary due to the strict conditions set by Apple in regard to Apple devices, which demand a level of proficiency. This includes understanding Swift, Objective-C programming, and Apple's design principles like App Store Optimization (ASO) and making sure your apps go above customers' expectations at all times through constant maintenance.
A good case in point is that any right selection of the leading professional digital agency may turn out to be revolutionary for companies such as Uber or Airbnb, just as it has been with Starbucks. Companies with the necessary knowledge and expertise can conquer this complicated world of mobile application development, make ideas real, and have success in creating profound and lucrative mobile apps. Furthermore, if you are looking for iOS app development, then get in touch with Creatix9.