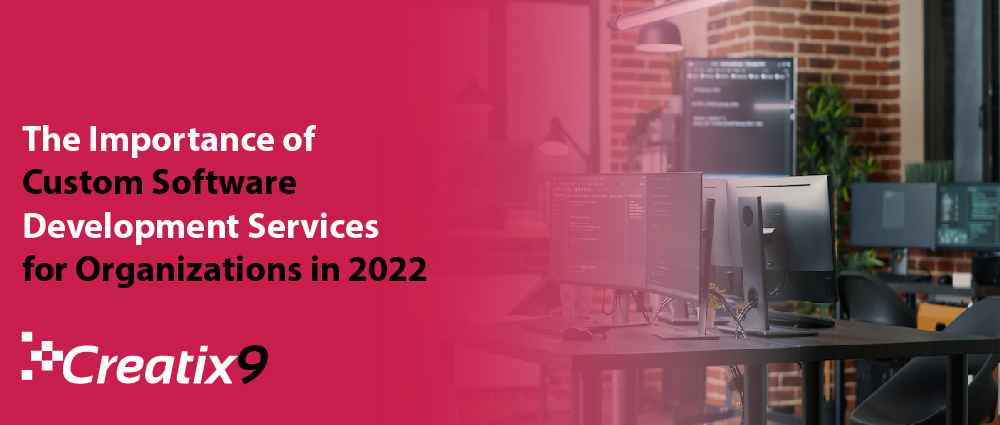 Custom software development services have revolutionized businesses and their practices to achieve economies of scale and gain a competitive advantage. Organizations hire software agencies to develop next-age technologies embedded with robust software. Its designing, development, deployment, and maintenance may look like an easy process. Still, in reality, it needs a team of professionals to draft strategies while aligning the company's goals and needs before implementing them in the business model or technology. The software is customized according to the needs of each organization to optimize productivity and performance.
Software development shows an increasing graph for more years with companies hiring developers to integrate advanced software. Such software can withstand any tech development or integration like artificial intelligence or augmented reality to change the game for companies. One such example of such software is business automation. The software uses multiple tools that automate repetitive business activities, aligning the workflows to increase business operations efficiency. Moreover, the business automation services minimize the human capital by automating the basic routine tasks utilizing the resources the best ways. Besides this, other software supports portals are there to make the process smooth. The enterprise portal is one of them.
Why Are Custom Software Development Services Crucial For Business Success?
Anything that enables businesses to meet the goals and multiply ROI rapidly leading to business success, becomes essential for its growth. In this case, software development is one of them. It has become the core strategy or building block of success that builds the entire structure on it. From achieving competitiveness, efficiency, advancement to increased performance, the software has changed the idea of technologies. What could get better than custom software development services where companies develop software depending on the client's goals and requirements, earning incredible software with the correct implementation of the strategy? Here are a few of its benefits.
Efficiency: The personalized software supports business operation productively and quickly, decreasing costs and increasing profits.
Scalability: The software integration boosts efficiency and leads businesses to grow dramatically while accepting changes that can help them gain a competitive advantage. It lets the developers assess the company's future requirements and carefully implement them. However, to avoid additional charges, most companies incorporate them into the apps or technologies instead of purchasing licenses or subscriptions separately, which may increase the cost.
Profitability: Many organizations are shifting towards software development, leveraging them to develop and sell licenses to other businesses to earn greater profits.
Performance: Once the software gets integrated into the business model, it is bound to improve efficiency by automating significant work processes that cut down costs and lead to more productivity. This, in turn, improves performance leading to higher profits.
Independence: Enterprises can avoid rice hikes and maintenance costs by developing custom software built in accordance with a specific company's goals, values, and requirements. Hence, organizations don't spend much time adding or removing processes since everything is personalized, making deployment faster.
Custom software development has changed the dynamics of businesses. Organizations have come a long way when comparing traditional technological implementation to modern world technologies. Furthermore, new technical integration into the software has boosted growth. Artificial intelligence, block chain, the internet of things, and business automation services are a few examples of technologies or software that mitigate future problems in advance.
We have talked enough about custom software and business automation. We are well aware of how businesses are integrating into the models. Let's look at some enterprise portals or software that enables an organization to implement information and process with the help of a web-based interface.
What is Enterprise Portal Software?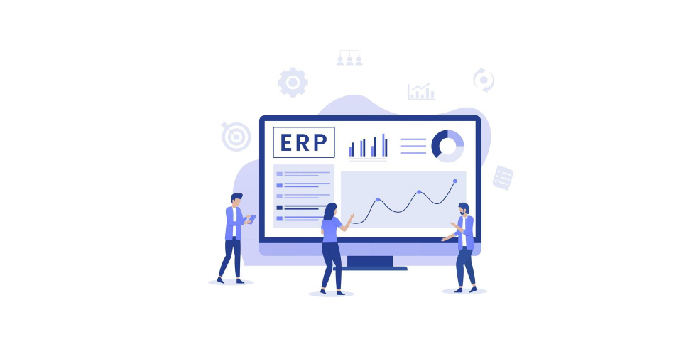 The enterprise portal software deals with integrating information, people, and operation via web-based interface that enables authorized individuals to access the web services. It provides a secure and unified source of information and data for customers and employees. Further, it offers similar services to a website like an email, latest content, search engine, access to the internet, etc. The enterprise portals development has become another important software development that eases business operations or connectivity issues.
How Important is An Enterprise Portal?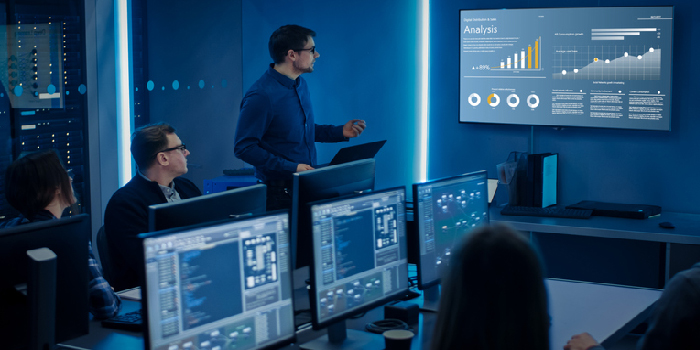 The enterprise portal boosts efficiency, effectiveness, transparency, productivity, collaboration, customization and multiplies the ROI. Moreover, it leverages individuals with control and strict security, decreasing malicious activities. Here are some of its advantages that make an organization worth billions of dollars in a rapidly growing world where security is the main concern.
The enterprise portals enable all parties to access business information and data resources. It doesn't matter who you are. You are leveraged with unlimited access even if users want some specific information about an organization.
One of the biggest advantages of custom software development services like enterprise portals is their ability to multiply the ROI. This software produces more significant ROI than other IT services as the packaged apps are less expensive with industry vertical-specific functionality, easy maintenance, and quick implementation.
Like business automation services, enterprise portal services increase efficiency by facilitating users with the latest personalized information. Personalization leads to improved job performance that improves user knowledge, which benefits the organization.
What could get better than reducing the cost of information? The enterprise portals development promises companies cost-effective strategies with web-based publishing and customization. Businesses distributing all information on paper can gain from bigger savings, while others focusing on web publishing can gain an advantage of savings with web administration personnel costs.
Increased collaboration is another biggest benefit of an enterprise portal that helps achieve corporate goals and provides greater social integration of corporate ecosystems.
The custom software development services vary from business to business, depending on each company's goals, objectives, and needs. It also develops need to see the different methodologies and technologies that integrate well with the software to bring the maximum benefits to the company while keeping other main branding and identity things in consideration. From agile development, DevOps to open-source, cloud-base, etc., developers are continuously analyzing the company's practices. If implemented correctly, the software generates high profits while multiplying the ROI dramatically to create a competitive edge.