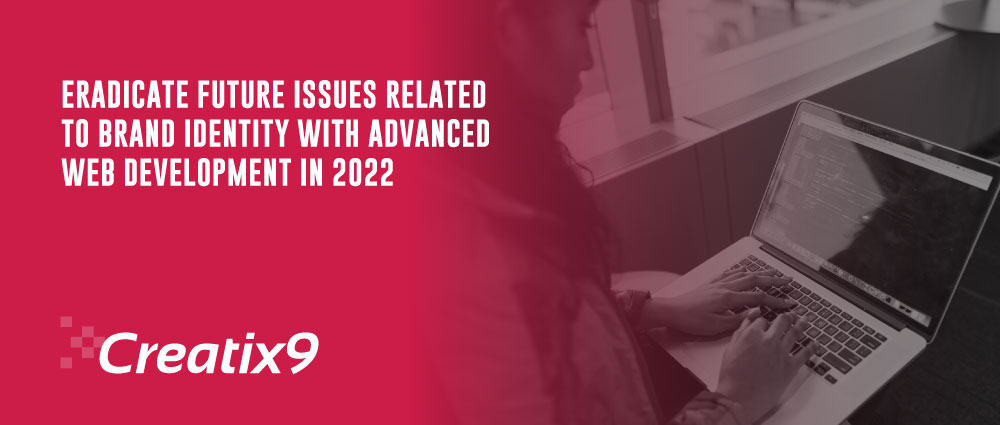 Web development is an integral part of many of today's businesses where organizations focus on creating an online presence to reach a greater audience which is often thought as easy process, however in reality it's a challenging task with the right combination of analytical and technical skills, leading to innovative design and development. The process thoroughly deals with creating websites that provide a platform for businesses to display their products and services in real-time. But for the company, developers and users, it requires a powerful internet connection to make it a success.
In the rapidly growing world, companies are making exclusive use of new technologies to make the processes more efficient. Take the example of a web development company that integrates robust technologies into the business model to enhance user experiences with easy navigation, transparency, automation, and scalability. These websites support various software like CMS that makes the website distinctive. Since the early 1990s, websites development has gained popularity and is still contributing to business growth and value, raising the bars of online shopping or information. The effective marketing technique is yet to revolutionize the buying and selling methods. Till then, companies are trying to establish themselves in the world.
What is Web Development?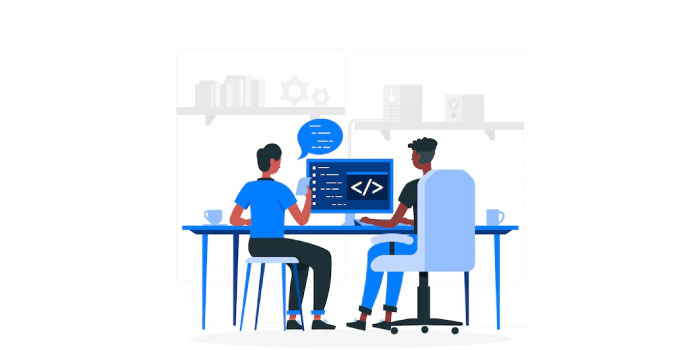 Web or website development refers to the process that deals with creating websites for hosting through the internet or intranet. The technique combines web design, content development and management, server or client-side scripting, security configuration, etc. Web development can include creating single web pages or building complex high-tech web apps. However, it typically stands for web markup and coding. Furthermore, it summarizes all the actions, updates, and operations to develop, manage and maintain a website to optimize performance, speed, and user experience. To gain a competitive advantage, companies work around the search engine results by using SEO words to optimize the content and make the website appear top of the search results.
Many enterprises hire web developers or agencies to create a professional website. They have the skills and experience to use next-generation technologies to boost productivity. Many even employ a software development company to align the company's goals and requirements with the proper integration of technology that will add value to the overall business performance. Since the number of internet users is exorbitantly increasing every day, it's not going anywhere soon. Therefore, they should create websites that enable an all-in-one platform that allows users to research, connect, educate and entertain themselves.
4 Types of Website Development
The look and feel of a web determine the user experience, often known as the first impression. The front-development is responsible for creating immersive experiences with the proper use of colors, fonts, icons, images, types and videos. However, as easy it may sound, web development should be built keeping in mind how it will appear on various devices. This means the website should be highly scalable and leverage users to use it on laptops, mobile phones, tablets, etc. Moreover, the developers use multiple languages like HTML, CSS, and JavaScript for coding and adopting cutting-edge trends to optimize business performance with high security and search engine results.
Unlike front-end development, the back-end web development company builds, deploys, and maintains the code to run smoothly on websites. The code works as a connection between the web and server, ensuring a seamless data flow to the website with accurately processed transactions. Here developers may choose from many programming languages such as PHP, Java, MYSQL, Python, etc. Therefore, organizations must hire developers who are passionate about work and are always in the learning and experimentation phase. Hence, it makes it easy to adopt new trends and technologies.
It is the combination of both front and back end web development. The full-stack web developers are answerable for all aspects of the development process, starting from the server-side to the customer interface. A few specialize in one aspect of website development but have the experience and skills to help speed up or troubleshoot web design or development. These developers are often known as people that can quickly identify new-age technologies like blockchain and low-code trends, necessary for the strengthening of a websites' business capabilities.
What Are The Skills Needed by Web Developers?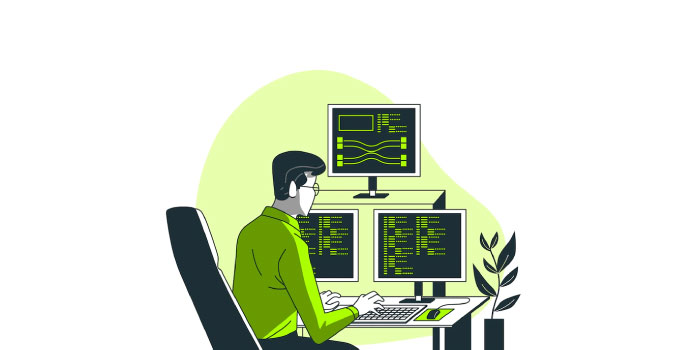 A successful web website results from highly-skilled web developers who possess a particular set of skills that helps them build websites using traditional or advanced methods. It often means using modern technologies such as artificial intelligence, the internet of things, virtual reality, blockchain, etc., to target the audience more accurately. The following are a few of the basic skills that any web developer or web development agency should have to cater to the ever-growing website market.
Programming: Coding is one of the most demanding tasks requiring intelligent developers to code using multiple languages like HTML, CSS, etc. Thus, it becomes crucial for organizations to hire developers with the knowledge or passion for learning new coding techniques about various programming languages, speeding up the web development process.
Analytical Skills: One of the highlighted skills these days is the analytical skills that leverage developers and designers to identify the issues and fix them in real-time. Moreover, developers need the patience and understanding to conduct various tests and debug codes before launching the website. This saves time and money instead of causing problems after the website launches.
Creativity: Since there are thousands of websites worldwide, creating a unique web is difficult as variety becomes an issue. However, customers only get attracted to innovative designs; developers need to target them and creatively bring them to the website. Often, the web development company starts with high-volume keywords that place the website on the top search engine results. Further, they use a different combination of colors, texts, layouts, and images to enhance user experiences with search engine optimization and a highly functional website.
Web development revolves around developing unique websites that are built to resolve emerging issues through a technologically advanced method that boosts digitalization and brings everyone on a single platform. Therefore, organizations hire a digital agency or software development company to build successful websites that create a memorable online presence that users can access remotely.