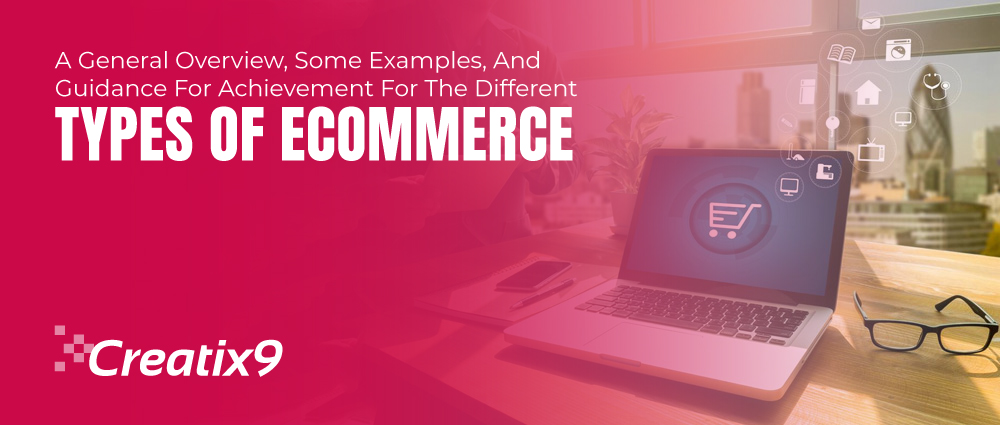 Understanding common patterns in the big world of shopping will help you perform well. Different kinds of e-commerce exist on many factors. The most important factors are the transaction participants, the goods for sale, and the business models.
So this blog from Creatix9 US, the top mobile application development and web design company, will discuss these critical factors in detail. Let's begin!
Types Of Ecommerce Exist By The Parties
Different parties use different e-commerce models. Business-to-Business (B2B) and its subtype:
Consumer-to-Business (C2B)
Consumer-to-Consumer (C2C)
Business-to-Consumer (B2C)
Government-to-Business (G2B)
Government-to-Consumer (G2C)
Business-to-Government (B2G)
These are the six types of e-commerce. It is crucial to discover the unique dynamics within each category.
First, identifying and then targeting the right people is vital to know. While a general overview of the buying process is essential, it is a starting point.
Selling To Consumers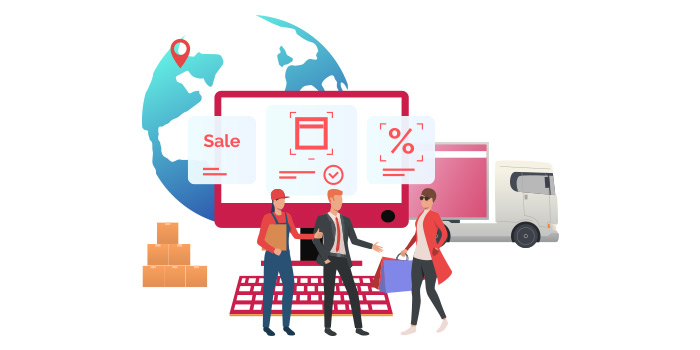 Companies whose consumers are individual buyers have a small sales cycle. They have clients who care a lot about price, and most people buy on the spot. When merchants put a lot of stock in how customers feel, they do well:
Make shopper communications better personally by setting in place tailored marketing plans.
Create relationships with consumers via social media, sharing the seller's story, reacting to client comments, and using diverse soft-selling marketing techniques, such as giving out helpful content.
Encourage customer loyalty by establishing loyalty schemes and taking customer surveys, for example.
Give competent help at every step of the buying process, such as recommending products based on how a customer browses, keeping a complete customer profile with past orders, preferences, and a wish list, and giving good customer service.
Business-to-Consumer
Since the B2C model is the most common online, there is a lot of competition among products in each area. In this case, the business must focus on a smaller, more successful target group. In our practice, we naturally plan B2C projects with the client in mind. Among many, Amazon, eBay, and Shopify are excellent examples of B2C.
Consumer-to-Consumer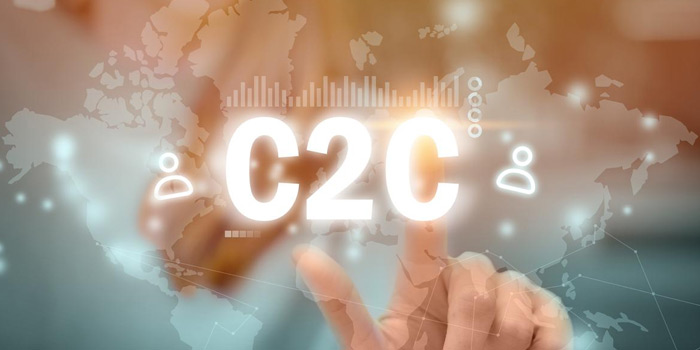 The C2C type contains sales of items and services between online customers. People use a third-party company, like an online forum or an ecommerce website. They post ads for sales and communicate with potential buyers. eBay and Amazon are two well-known C2C online shopping sites.
Government-to-Consumer 
Online purchases can make working together easier for people and government agencies. It is possible to share information, pay fees (for education, rent, consulting services, etc.), renew licenses, Request public records, file taxes electronically, apply for healthcare services, request transportation services, access legal services and resources, and apply for government grants or funding.
G2C Project Example
A telecoms company delivers mobile networking services paid for by the government. Given how simple their ecommerce is, they don't require a highly customized complex business site. Yet, they use an ecommerce platform with rich, license-free features that require high support costs.
Selling To Businesses
Opting for businesses as possible buyers, they have a higher average order value and are more likely to buy in bulk, which often goes hand in hand. Besides, a sales cycle is usually longer and involves more than one person making a choice. The primary goal is to make a long-term connection with buyers built on trust. Because the buying process is primarily analytic and not very emotional, these are the most common ways that sellers try to make a sale:
Offer personalized prices (quotes, rewards for returning consumers, and bonuses for big orders).
Make it effortless for customers to place orders (valued customers who enjoy or need to place orders by phone or email). Make it easy to place repeat orders.
Construct an account (even if it's easy and fast) to communicate with consumers in the future.
Be aware of the significance of after-sale support.
Business-to-Business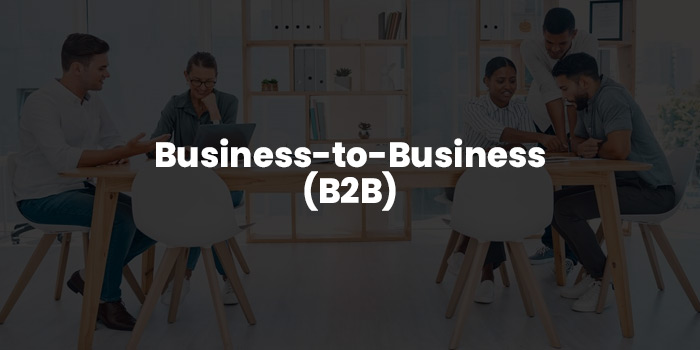 At first look, the name makes it clear that both B2B e-commerce players are businesses that enjoy a manufacturer or wholesale suppliers selling to a retailer. But another fraction of B2B ecommerce is multi-vendor platforms. End users can be consumers, but when a marketplace owner rents digital rooms to businesses, this is a B2B transaction.
Alibaba.com is an excellent microcosm of a B2B market with multiple vendors. It connects businesses worldwide and enables manufacturers, wholesalers, and suppliers to display their goods to businesses. Alibaba makes it easier for businesses to negotiate contracts and grow their networks.
Consumer-to-Business
In the consumer-to-business, (C2B) model, entrepreneurs or freelancers offer items or services to corporations. For example, if you are a web designer, you can build a business website for a corporation. Or a photographer can hold pictures of products for a catalog, or a chef can build food for business parties and meetings.
There are various marketing techniques that individuals can exercise to elevate their services. For example, they can exercise an e-commerce website to display their work and score client feedback. They can enhance their digital exposure by posting jobs and using social media.
Government-to-Business
Government to business, or G2B, is a digital business between the government and private companies. Generally, a G2B mannequin gives businesses a realistic technique to handle payments and judicial processes, enjoy renewing documents, and significantly reduce bureaucratic inertia and paperwork. A government website where businesses go to pay their taxes is a well-known microcosm of G2B.
Now you know ecommerce business types, so if you fit in any of these and hold no similar digital platform, immediately approach us. With our professional mobile application development, web, and CMS development services, unclose your digital possibility.
Types Of Ecommerce By Goods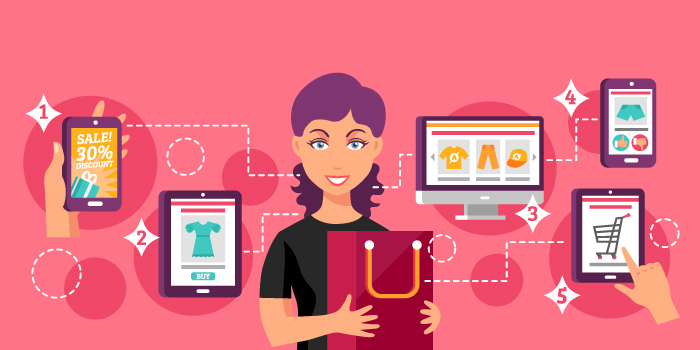 This triage is necessary because an e-commerce seller's business plot relies on the item description.
Tangible Goods
Online stores compete with traditional brick-and-mortar stores by deciding to sell tangible items. Traditional stores' primary competitive advantage is that customers can watch at and try on items, which helps them build finer buying choices.
So, ecommerce businesses need to exhibit that digital purchasing is a good option. By integrating ecommerce, you can immediately offer customers the correct pictures and details of the products, specialist help, and guidelines. You can deliver and return policies that are easy for customers to understand.
Digital Goods
Selling digital items is a good idea because there are fewer costs and delivery restrictions. Sellers should emphasize the benefits of paying for items instead of getting them for free since they can compete with numerous people who offer absent free stuff or software. For example, when constructing an image-sharing platform, business owners can bet on the quality of the wealth they offer and how urgent it is to deliver users something in return.
Services
Online service techniques work for all e-commerce enterprises. Upselling is vital since consumers frequently understand their wants and appreciate sellers who can help. You can see better customer happiness by adding services.
For example, if you sell software, you could give installation, training, or ongoing professional support as add-on services. By offering these additional services, you increase your business's value and show your customers that they can consider you to meet their needs.
Online price calculators are critical for transparency and simplifying pricing for clients, creating confidence and transparency during the buying process.
E-commerce enterprises selling services must interact with clients directly. It is vital to have a phone or email communication to discuss transaction specifics and finalize the sale. You can strengthen consumer relationships by addressing their issues.
These tactics can improve customer experience, trust, and sales for e-commerce service businesses.
Types Of E-Commerce Based On Businesses Models
How online stores set up their supply chain is a part of any business ecommerce plan. Because of this, there are four possible solutions.
Dropshipping
Retailers could work with a wholesaler who keeps the stock and sends the goods the customer buys after the sale. Because of this, sellers save money on inventory prices and don't keep any inventory. You can fastly make money since shops only need to be online to link customers and drop shippers. There are some problems, like low margins, losing control of the supply chain, and a lot of competition. Drop shipping also makes it hard to build the reputation of a brand.
Warehousing
Retailers can buy goods from the people who make them, run their stores, and plan how to reach their customers. You must pay more upfront to get and keep track of the products. Benefits include choosing from many products and fully controlling all business activities.
Private Labeling And Manufacturing  
Retailers may hire other companies to make goods that they sell under their names. With on-demand manufacturing, retailers can have their goods made to their specifications or prototypes and save money by not having to handle their production.
"White labeling"
Retailers can buy identical goods made for several companies and sell them under their brand name. Even though sellers cut corners on product development and design, their products still make a unique statement about their business.
Conclusion
We can't say that one type of e-commerce is better than another because a seller can be successful with any of them if they have a well-thought-out business plan. Still, knowing which types are the most popular, exciting, and valuable.
The worldwide B2B ecommerce market, esteeming US$10.6 trillion in 2018, is above 5 times greater than the B2C market.
Let our web design company make your digital vision a reality and support your company's success via top Web and CMS development ormobile application development. Contact us now.