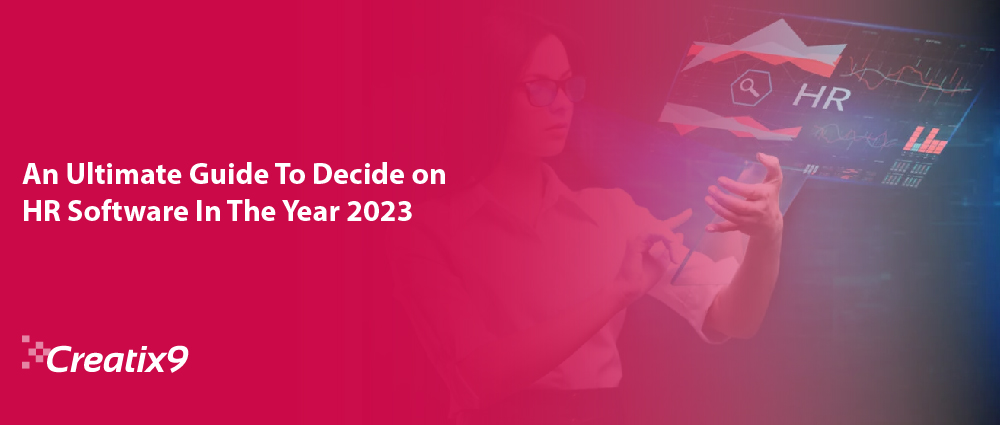 In today's world, purchasing the appropriate HR tools is crucial. Following our systematic HR software guide, you can determine your specific requirements.
Purchasing a human resources system is highly crucial for any business. Today, the risks are higher than ever. The COVID-19 pandemic changed things, the market for HR tools has grown, and managing people has become more critical.
With this review from Creatix9 US, known for its top software development services (i.e., ERP, CRM, and HRM), you're off to a good start. It goes over every critical step in a successful buying process. Let's start!
What is HR software?
HR software is a broad term for companies' tools to handle HR tasks. These include hiring, onboarding, training, payroll, and benefits. It also involves time and attendance, performance management, and succession planning.
Every employee now has access to the art and science of building a company's human resources, which are its people. In the past, HR software was more internal and focused on the administrative tasks of HR departments.
Types of HR tools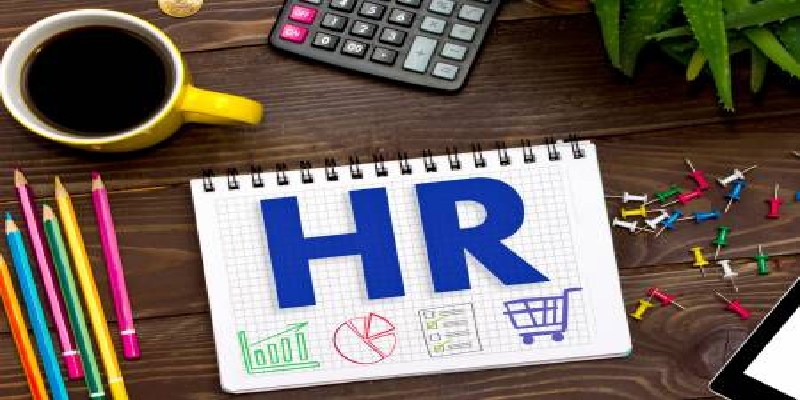 HR software typically consists of modules designed for specific HR processes. The most comprehensive platforms often refer to human resource management systems (HRMS). HRIS (Human Resource Information System) and HRMS are used interchangeably. HRIS and HRMS are existing software platforms. In contrast, HCM (Human Capital Management) is an umbrella term for HR processes and software.
These comprehensive HR software suites include modules that can be purchased separately, such as:
Core HR (benefits, employee records, payroll, etc.)
Talent management (compensation, learning, performance, recruitment, succession)
Workforce management (scheduling, time, and attendance)
Service delivery (employee and manager self-service, help desks)
In summary, HR software offers modules tailored to specific HR functions. It also provides comprehensive platforms like HRMS encompassing multiple modules to address various aspects of HR management.
HR Software Has a Lot of Benefits
With HR software, businesses can share record-keeping, computing, and communication tasks. HR department usually performs these tasks with the rest of the company. Tasks include tracking time and attendance, salary, hiring, and ensuring rules are vital to follow. You can manage benefits via computers, and you can manage them better. Automating manual tasks can save money on wages, speed up HR processes, and make them more effective.
Even though these are the usual benefits of HR automation, the effect of technology is much more significant. When more workers perform better and reach their full potential, the result is more innovation and productivity. It can lead to more sales in the end.
Finding the Right HR Software: Key Considerations and Evaluation
How do you find the products with the most important traits and unique features your business needs? How can you carefully look at spec sheets and demos from vendors? How can you evaluate goods enough to make the best choice?
Brian Sommer, the head of the TechVentive consultancy, says that
"Most goods are mature and do the same things, so features and functions don't help much. The problem is figuring out which products are the best at fixing your hardest, most broken processes or functions."
One of the most common mistakes people make when buying HR software is looking for tools that automate existing processes. Instead, Sommer told companies to look into the potential of the most cutting-edge HR technologies. Rethink how they find or manage people. Then choose a vendor who can bridge the gap between theory and practice.
An independent HR technology consultant, Katherine Jones, says, "Companies need to change how they think about HR technology. It helps all workers and not just the HR department."
Periods In The Lifecycle Of An Employee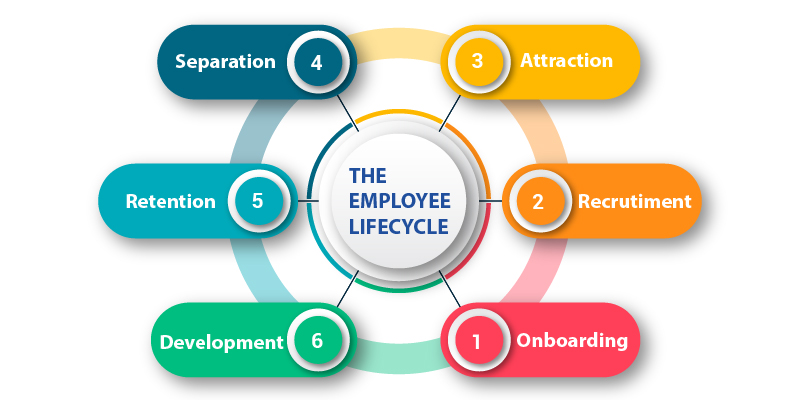 The job lifecycle usually goes through the following stages:
Recruit: Bring potential applicants' attention to themselves and find them. (Talent acquisition software: a method for keeping track of job applications and screening them before hiring)
Onboard: Help new hires fit in and give HR staff the necessary tools. These tools are Identity and access management system, an intranet, a module for job orientation and training, and online registration for benefits.
Develop: Encourage the growth of skills and better performance. You can have e-learning software, learning management, and performance management systems.
Retain: Encourage loyalty, involvement, and employee happiness. You can have talent Management Software, succession planning, courses, or services for returning to the future or staying current.
Offboard: Make sure staff moves go smoothly when leaving. You can have software for farewell interviews and feedback, start retirement payments, and last payment management.
Specialized software covers every vital part of the employment process. It can be from hiring and onboarding to leaving the company and returning to work.
Tips On How To Choose HR Software:
Here are some tips on how to choose HR software:
Make a plan to analyze different HR tools. Find out the organization's top workforce needs, problems, and goals.
Put together a team of buyers from different fields. Include managers from the areas that use the programme and people from HR, IT, and finance.
Figure out your needs. List the most essential parts of the HR software system for the company. The criteria should consider the needs of businesses, such as the need to follow foreign rules and the need for technology.
Pick possible vendors. Use different types of study, like reports and interviews with other businesses. So you can come up with a list of possible vendors. After that, choose five to ten sellers to get more information.
Send a request for proposals (RFP) to the shortlisted vendors. Make a clear and easy-to-understand RFP. It should include information about your business, the project, the timeline, and the scope. It also has rules for submitting proposals and a questionnaire for vendors.
View demos. They give the most accurate picture of what a module or feature can do. Ask each provider to use actual use cases from your business as the basis for their demos. Staff members can find out whether a product lives up to standards. They can watch entirely written demos explaining every step to know about it.
Examine case studies. Check to see if customers need help with delivery and adoption. Ask sellers who can give clear answers about their customer references.
Get to know the facts of HRM software development. Make your recruitment and employee development better with us. Our software development services (i.e., ERP, CRM, and HRM) can revolutionize your HR operations company. On top of that, we are the website development company and best digital agency in the USA. Contact us now for any of these services.
Who is Responsible for buying HR software?
Think carefully about who should be on the team that chooses HR tools. Here are some of the most common jobs and roles.
Sponsor. A member of the C-suite usually handles this job. Members include the chief human resources officer (CHRO), chief information officer (CIO), or chief financial officer (CFO). They make important decisions and keep the project on track with the company's business plan.
Selection Manager. During the review and selection of products, the selection manager acts as the project manager. Usually, a top HR manager performs this job. These include the HRIS director or a central project management office worker.
Selection Supervisor: A professional outside the company performs this job. But someone on the inside can also perform this job. The outsider must have the same experience with formal processes like RFP creation and requirements development.
Subject matter experts. These people know the most about the critical business processes the new system will control. These include payroll, benefits, hiring, compensation, and management of human resources.
Demo Team. The demo team is an HR staff and subject matter experts who will use the new system. They can ask HRMS vendors questions about departmental needs. It also includes IT staff who help with these operations, such as top IT management.
Making A Business Case For New Human Resources Tools
It would be best if you first convinced the people who make decisions to pay for such an expensive scheme. HR tools must make sense from a business point of view. The best ones use qualitative data that shows what customers want daily and quantitative analysis that impresses finance directors and CEOs.
Here are the most important steps:
First, make a list of what you need. Find out how well the current HR methods work by asking users and essential stakeholders for their opinions.
Systems research. Look into how well the current HR system can meet the goals listed. What does it cost? And what could a new system do?
Templating. Then, make the business case by putting the information, criticism, and needs into one paper.
Keep track of the perks. Look at how the new system will change HR processes.
Calculate ROI. Include cost and value indicators to show how long it will take for the system to pay for itself.
Audience notice. Find out who the main decision-makers and stakeholders are, and then make the case fit their needs.
Conclusion
HR tool selection will be crucial in 2023. This guide helps you identify needs, prioritize features, and assess sellers. HR software automates processes in modules. Instead of automating routine tasks, solve significant challenges. Make a list, study, view demos, and read case studies before forming a buying team. Make a business case with benefits and ROI. Find team-helping software.
Ready to transform your business? Choose the top digital agency in the USA or website development company for top software development services. We have all the solutions from HRM systems to ERP and CRM solutions. Contact us immediately!