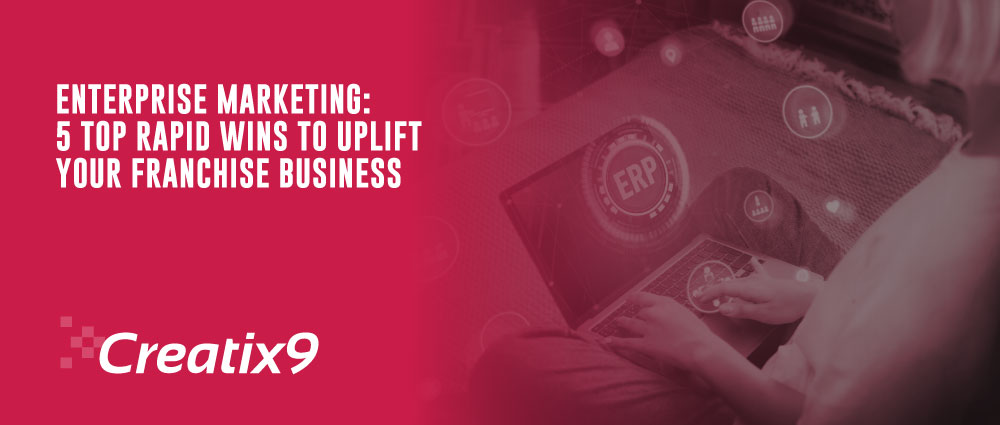 As we are all know, the achievement of a business relies heavily on marketing. So a corporation takes a thoughtful step to raise its marketing efforts as more franchisees (or branches) launch. However, there are numerous additional elements to be aware of apart from increasing the budget.
Think of a business with franchises spread out over the country, for instance. The marketing strategy for one site might not be effective elsewhere due to demographics and other variables.
Of course, a business can design a digital marketing strategy specific to each region. But because it would need too much time and effort, this tactic is unsuccessful. The cost would be inaccessible for several small and medium-sized enterprises (SMEs).
So, in this blog, Creatix9 US, a provider of the best enterprise resource planning and website development for any business type, will deliver the solution of having a business or franchise marketing plan for the above issue. We will discuss enterprise marketing, the challenges companies face when executing it, and the strategies to uplift a franchise business. Let's start.
What Is Franchise Marketing?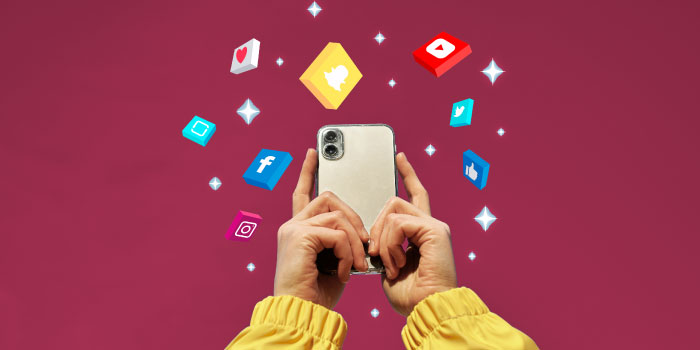 Franchise marketing revolves around any franchise's action to expand clientele, including trade exhibitions, social media, email and content marketing, SEO, and pay-per-click advertising.
Challenges Face By Franchise Marketing Companies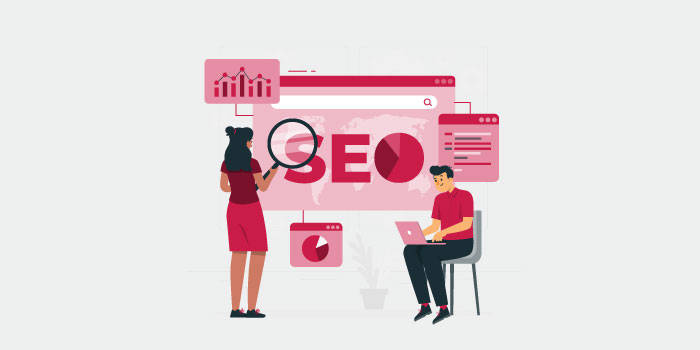 Today, most digital markets are well-aware of small-to-midsized marketing strategies. However, due to the following difficulties, it becomes vital for enterprise-level franchise-focused marketing programs to get the support of franchise PPC, franchise SEO, or franchise social media marketing experts.
1. Unable To Customize Content Targeting
As a business expands in size and scope, it becomes essential to reallocate its resources and put more emphasis on different divisions and projects. Therefore, the marketing staff must similarly reevaluate its priorities and methods.
Unfortunately, as the company expands quickly, some marketing plan aspects appear too challenging or useless. For instance, many marketers need help to personalize their content while focusing on specific customer groups. So, the standard of client service declines.
Negative reviews also rise as the number of unhappy customers does and can damage the reputation, which will lose customers. The business would now need to spend extra on top reputation management or workflow management services online to improve and repair its brand image.
By utilizing the knowledge of franchise marketing agencies, businesses can avoid the challenges associated with rapid expansion. Even when the company expands quickly, they have specialists that use enterprise content management tools to develop customized marketing content.
2. Franchise Vendor Relationship Management (VRM)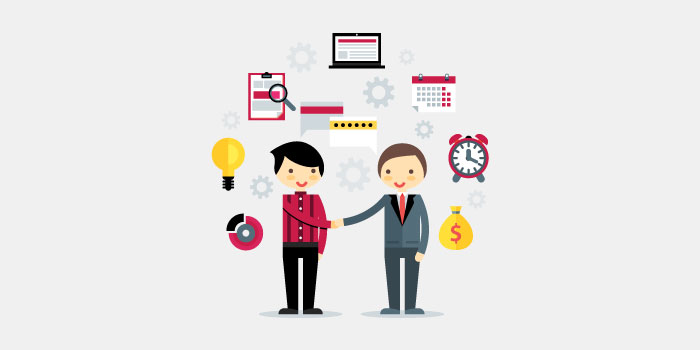 Vendors are the essential partners for the internal operations of franchisors. For a smooth business, maintaining relationships with each vendor is crucial. Additionally, it is necessary to guarantee service control and effective cost. When the franchise organization expands, it becomes hard for the internal team to handle vendor relationships. For instance, some small and mid-sized businesses need more technologies, knowledge, and human resources to track and supervise all the vendors. Many franchisors who first experienced rapid development emphasize constant growth while trying to reach cost-effective and quality supplies. Unfortunately, the business cannot meet demand and maintain product quality because of interruptions.
In these situations, when franchisee or customer unhappiness increases, there are two options you can overcome—approaching either the top-notch services of a full-service digital marketing agency or incorporating VRM into the franchise enterprise marketing strategy.
3. Enterprise Resource Planning (ERP) System
With the rise in franchises, tracking and maintaining the assets/resources the company uses becomes increasingly essential. Materials, tools, and transactions are a few examples of them. Because of the vast amount of complexity and effort involved, it is a complex undertaking. Therefore, an ERP system is one of the critical components of a successful franchise-oriented marketing strategy.
Enterprise resource planning (ERP) systems make tracking and monitoring resources and assets easier by streamlining or removing complex procedures. Additionally, these solutions include reports that give franchisors information on their resource indicators.
4. Communication Barrier
Ineffective communication is a problem that affects all businesses. An organization often consists of multiple departments, each with its unique duties. If they coordinate their plans and efforts, it will be easier for them to operate at their peak productivity and efficiency. As a firm grows and pressure on the employees increases, departments can move through with their plans with little collaboration with other essential stakeholders. Additionally, it frequently causes an organization to have too many disagreements and perspectives.
One way to ensure that everyone works as a team is for management to schedule regular meetings with all departments. Additionally, franchise marketing organizations advise getting content collaboration software to improve communication.
Franchise Marketing Strategies To Scale A Franchise Business
The following strategies are essential to developing a solid franchise marketing plan.
1. Customize Inbound Marketing Techniques to Generate Franchise Leads
New lead generation is the way of inbound marketing. But how can get this happen? Approaching our franchise SEO experts is a way to enhance your website and get better search rankings. Using Google business profile optimization is an excellent technique to improve your local business listing. Although SEO takes weeks or months to start producing benefits, another choice is to hire a franchise PPC expert to create and manage marketing campaigns for speedy outcomes.
Given that most consumers use one or more social networks, it is also vital to consider franchise social media marketing. This channel is the most operative way to enhance awareness of the brand and interact with clients to build strong relationships. Moreover, irrespective of the path your company takes, content is crucial to the success of every inbound marketing strategy. Typically, content is always unique and easily supports you to cater to particular customer groups. Unique content can help your firm align with the buyer journey's goal to attain target clients and facilitate franchise lead creation.
2. Narrow Your Sales Funnel With Lead Scoring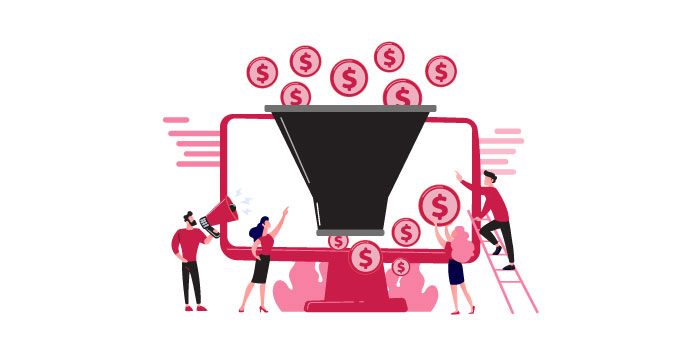 All leads are different, and spending the same amount of time and money on each piece of information can be wasteful. Instead, use a CRM tool to find high-ranking leads with a better possibility of conversion and concentrate more on them.
Marketing professionals can modify their franchise marketing services to nurture customers based on lead scoring, which identifies where they are in the sales funnel. For instance, they can use more actual content to present a lead who needs to be more competent. However, the highest-ranking leads can skip this procedure because they are ready to buy.
3. Establish Substantial Brand Equity
Firstly, businesses can broaden their reach and develop their brands through franchise social media marketing. Secondly, they can apply franchise SEO strategies to improve their online presence and attract more organic visitors and potential clients. One efficient technique that the most outstanding online reputation and workflow management companies can apply is to gather verifiable customer testimonials. They typically ask verified customers to rate a business by contacting them via email and text messaging, among other ways.
The more positive reviews a business gets, the more leads it can generate and convert into sales. Over the long term, exemplary customer service and positive customer experience strengthen brand equity, thus reducing future franchise digital marketing costs even as the business expands.
4. Encourage Word-of-Mouth Marketing (WOMM)
One of the least expensive and most efficient forms of advertising is WOMM. Understanding why customers promote a brand is the best method to encourage this behavior.
By spending money on franchise marketing services like social media marketing as previously discussed, businesses can enhance the client experience. In addition to advertising and sharing product information, companies can engage audiences by reaching out to them. In essence, you can interact with customers by thanking them for their business, responding to their inquiries, identifying their problems, and providing a solution.
Creatx9, we frequently use social media engagement methods, is a full-service digital marketing agency to find ways to boost client happiness and promote WOMM.
5. Utilize a Headless Content Management System (CMS)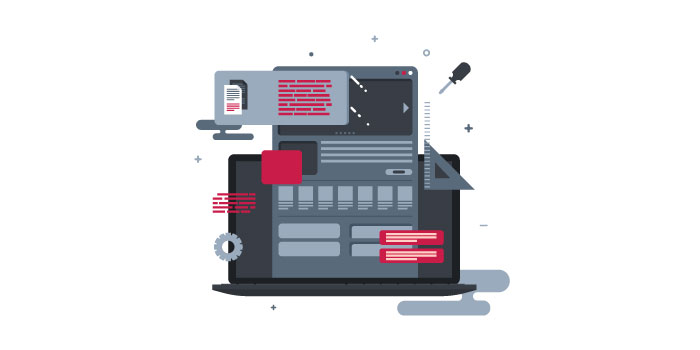 Web developers can adapt the front end using an agile workflow thanks to the decoupled web architecture. The best way to do it is by using a headless CMS. Businesses can deploy the front end of any Omni-channel strategy while managing content with a headless CMS. For instance, they can use application programming interfaces to incorporate the content into any system, website, app, or software (APIs).
Using Headless CMS, your business can generate customized customer experiences rather than pre-made templates. Without affecting the backend, update the front end in reaction to shifting market conditions.
Conclusion
Get in touch with Creatix9 US for more information on how enterprise marketing may help your franchise business grow. We will answer all your queries from our franchise PPC and digital marketing specialists. Additionally, we also offer services for workflow management and website development. So, reach us to make every aspect of digital marketing the best.