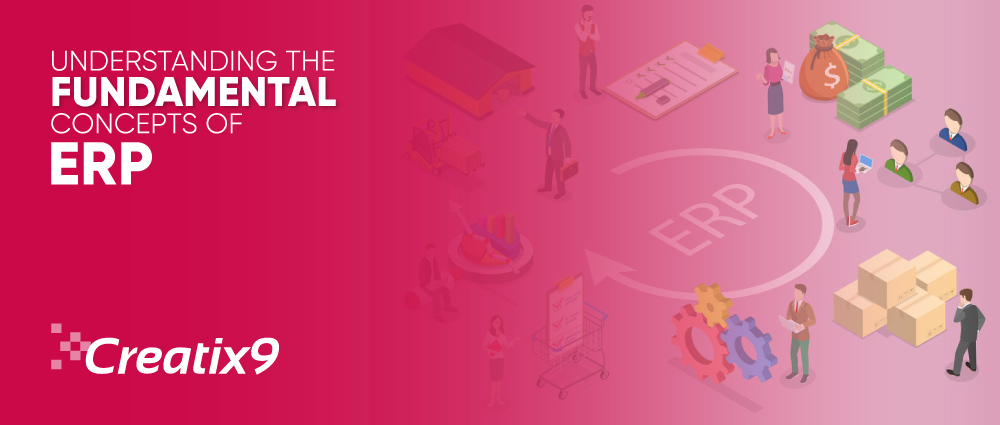 To succeed in today's increasingly competitive and complex business environment, you need to put systems in place that allow you to easily streamline, automate, and scale. This resource will put you on the right track toward choosing, implementing, and managing an ERP system for brand identity design at your organization.
Enterprise resource planning is known as ERP. Information can be managed within a company using the robust and strategic business process management tools included in ERP software. According to Statista, the global enterprise resource planning (ERP) software market is forecast to grow to around 100.7 billion U.S. dollars by 2025. SAP and Oracle are two of the leading vendor in the market. Even though each business and organization today is unique, they all face the same problem: they all need a trustworthy and effective way to store and access information if they want to remain competitive in the current business environment. This is where ERP solutions are useful. ERP systems combine all business operations into a single, all-encompassing information system that can be accessed by users throughout the whole firm.
Business owners and executives may automate and streamline time-consuming back-office processes, support staff in becoming more effective and successful in their positions, and gain real-time visibility into the inner workings of their operations with the help of good ERP software. You will receive a comprehensive overview of enterprise resource planning from this resource.
ERP's Development & Current Trends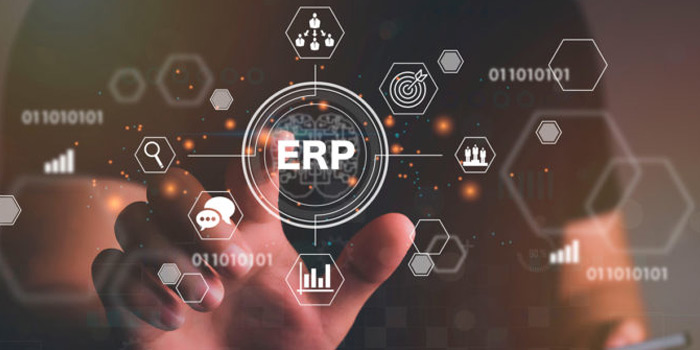 The Gartner Group, a business analyst, first used the word "ERP" or "Enterprise Resource Planning" in the 1990s. The phrase MRP, which was already well-known in business at the time, served as its ancestor. Material Requirements Planning (MRP) and Manufacturing Resource Planning are both abbreviations for MRP (MRPII). While manufacturing-based businesses were looking for ways to increase productivity and decision-making for production line managers in the 1960s, several systems were developed.
The Gartner Group and other companies wanted to expand the capabilities and processes of MRP systems to other business types in the 1990s, and as a result, ERP as we know it today was created. ERP first concentrated on data organization and process simplification in back-office domains like inventory management, fulfilment, purchasing, human resources, accounting, IT, manufacturing, planning, and scheduling, among others.
Later, as the Internet became more widely available and used, ERP was further expanded to cover additional business functions like e-commerce, customer relationship management (CRM), supplier relationship management (SRM), supply chain management (SCM), human capital management (HCM), and business intelligence.
The main goal of today's ERP systems is to assist leaders and managers in better understanding all the moving parts of their operations, identifying opportunities, and making decisions that will ultimately affect the success and viability of their companies. These systems are integrated into all areas and functions within an organization.
ERP systems are utilized by companies of all sizes, both large and small, despite the word "enterprise" being present in the name. The two main types of ERP systems used by enterprises today are cloud-based and on-premises. In a subsequent portion of this publication, the contrasts between the two will be discussed.
The reports from the Compass software have been particularly eye-opening. For instance, the cost change reports and low margin sales have assisted us in maintaining our price strategy, according to Braaten. By lowering incorrectly priced items, we have raised our margins. Over the board, our soft lines margins have improved by 6%.
Moreover, with the deployment of Epicor solutions, we observed an $80,000 gain in margin alone in one of our sites, all because we have solid information to understand where to make modifications inside the business.
Furthermore don't forget to have get an audit app to keep check and balance of your app.
Glossary of Terminology and Fundamental ERP Concepts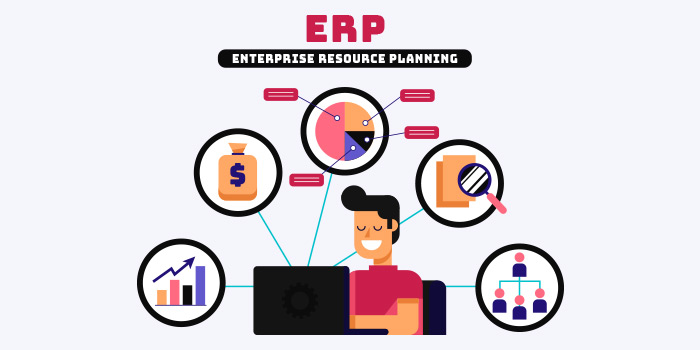 The following ten terminology and concepts related to enterprise resource planning are important to grasp before deciding whether to use an ERP solution at your company:
Business process management solutions that can be used to manage information across a business include enterprise resource planning (ERP).
ERP software that is installed locally on your servers and hardware and is controlled by your IT personnel is known as on-premise ERP.
ERP software that is handled off-site by your provider and is based on the cloud.
The movement of commodities and services from their point of origin to their point of consumption is known as the supply chain.
Third-Party Vendors: Companies or partners that your ERP system can integrate.
Dimensional Requirements Planning: A technique for figuring out a company's output capacity.
Mobility Solutions: The ability to use mobile devices and access your data through your ERP from anywhere.
The several types of ERP systems that you might use in your company are known as ERP deployment options.
Business architecture is the overall structure and workings of an organization.
Technologies used by businesses to control interactions with clients are known as customer relationship management (CRM).
An ERP System Is What?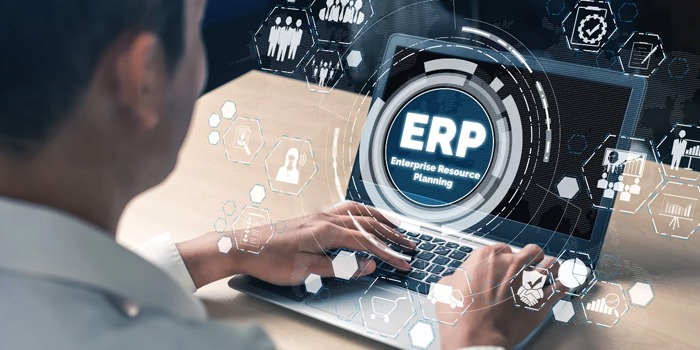 An ERP system is made up of tools and software that improve communication across all divisions of your company. ERP systems combine all business operations into a single, all-encompassing information system. For example, staff members in planning and scheduling have access to the same data as those in finance management for their particular need. Because all data is readily available in real-time, employees can make business decisions more quickly and with greater knowledge. With the use of ERP systems, all crucial corporate operations estimating, production, finance, human resources, marketing, sales, and purchasing share a single hub of real-time data. Systems for CMS enterprise portal streamline data collection, storage, and utilization inside your company.
The proper ERP system can assist you in gathering and centrally organizing data from several sources, including:
Business Intelligence
Warehouse Management
Inventory Management
Supply Chain Management
Point-of-Sale (POS)
Finance & Accounting
Human Resources
Customer Relationship Management
Production Management
E-commerce
Principal Advantages of ERP Systems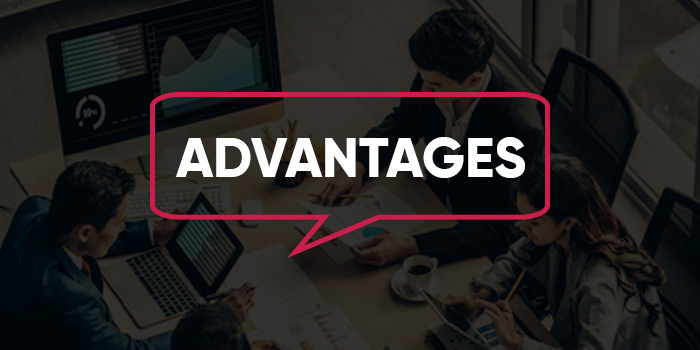 Why are organizations of all sizes adopting ERP systems at a higher rate than ever before? The following are some of the primary justifications and advantages that businesses utilize ERP systems:
Monetary and accounting
Provide business executives real-time access to their activities.
Provide teams and company leader's immediate access to their worldwide supply chains.
Assist executives in recognizing obstacles, discovering possibilities, and taking quicker decisions that have an influence on various aspects of their company.
Aid in streamlining and automating time-consuming operations and unnecessary procedures.
Provide your staff with the resources and information they need to succeed.
Supply organizations with a solitary source of truth.
Frequently accessible from anywhere (off-site and from mobile devices).
Contribute to improving productivity on your team.
Make it simpler for teams to communicate and work together with outside vendors.
Provide robust reporting and forecasting capabilities that you may utilize to decide on the direction of your company's future.
Keep data safe and assist you in making sure that your company is still operating in accordance with all applicable rules and regulations around the world.
It's time to look into suppliers if you can cross off at least sixty or seventy percent of the items on the list above.
Use the above checklist to help you justify the investment needed for your company to implement an ERP system. Make a list of the exact issues you believe your company is facing, and then discuss with your decision-maker how you believe an ERP solution could be of assistance.
How to Pick the Best Option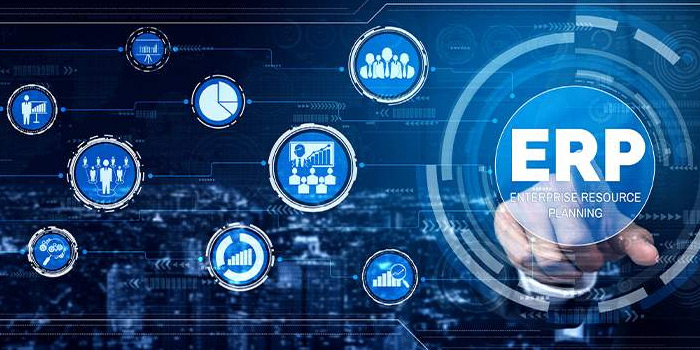 The evaluation, selection, and implementation process is a long-term strategic choice for your firm, whether you're looking for your first ERP solution or looking to upgrade from an existing system.
Here are eight easy stages for a successful ERP system selection to guide you through the process:
Step 1: Evaluation – Call a meeting of your leadership and start the first ERP discussions. Ensure that everyone is aware of your provider evaluation process.
Step 2: Do an Evaluation – Analyze your company's operations and business critically to identify what's functioning well, what issues you are facing, and what you believe you need in order to grow or develop.
Step 3: Define Criteria – Create a set of standards for judging vendors. Features, cost, platform, and any other factors your team deems significant for evaluations can all be used as criteria.
Arrange phone calls, in-person meetings, or online product demonstrations with sales people and subject matter experts at the vendors you are considering.
Step 4: Arrange phone calls, in-person meetings, or online product demonstrations with sales people and subject matter experts at the vendors you are considering. Get a sense of each business from the outset, and attempt to take note of how the vendors you speak with differ from one another.
Step 5: Make a shortlist of 2-3 people to follow up with from your long list in.
Step 6: Make Contact – Get in touch with the companies on your shortlist and arrange follow-up contacts to find out more about how their goods might benefit your company.
Step 7: Compose inquiries that address your concerns in prior to the follow-up contact, formulate precise inquiries that you want each vendor to respond to.
Step 8: Checking vendor references is step eight. Speak with other businesses who have already adopted ERP systems from the vendors you are thinking about. Find out what they appreciate, disapprove of, or weren't anticipating, as well as whether or not they would truly recommend the vendor you are requesting. To come to a judgement, gather as much information as you can from them. Use the time to scope the complete project from beginning to end after choosing the ERP vendor that best suits your company and demands. Collaborate with your ERP vendor to map your important checkpoints and plot your successful journey.
Conclusion
Enterprise Resource Planning Solution is the business process management software, which is an advantage of ERP software. In actuality, using a system of interconnected apps benefits a company. It is helpful for running the company and automating numerous tasks using services, technology, and human resources.
The first and most crucial consideration for the best ERP solutions is what your company may gain from them. Yet, it controls a wide range of corporate operations through the automation of routine business operations. This program enables any company to increase user productivity and efficiency. However, if you are looking for ERP solutions, then get in touch with Creatix9.