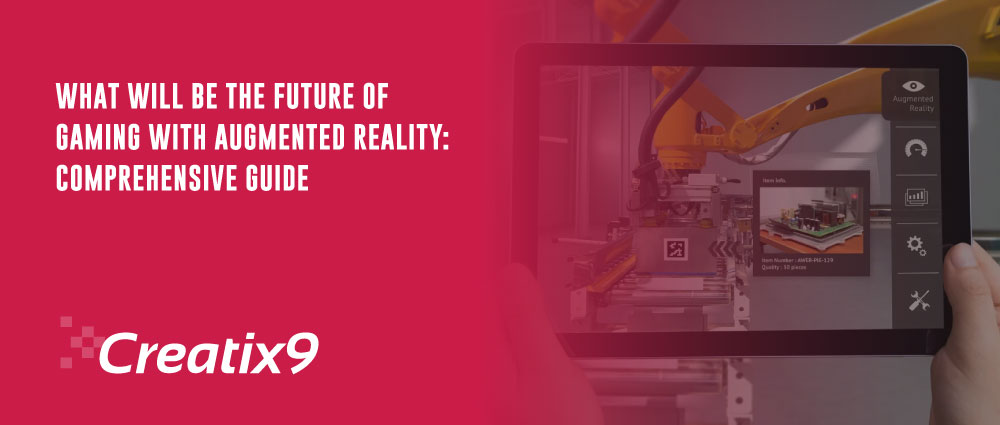 Every year, new technologies are brought to the gaming market, such as augmented reality (AR) gaming. It is impossible to ignore the reality that gamification is included into e-learning programs. What about genuine video games on consoles and computers, and react native mobile apps, mobile devices, though? Augmented reality has several applications in the gaming industry, from enhancing the user experience to creating novel gameplay mechanics.
It's not surprising that AR technology is coming up with innovative ways to change gaming. Let's now address some of the most often asked issues about augmented reality in the gaming sector. What does AR in games mean? What specifically might augmented reality add to contemporary games? How can you use the main benefits of augmented reality programming to make innovative gaming experiences? And which well-known games have used AR technology in particular? Let's investigate.
AR Development in the Gaming Sector
The gaming business offers a lot of potentials for using augmented reality programming. Also, the market shows a definite predilection for mobile gaming. For instance, a Newzoo report highlights the $93.2B in revenue that mobile gaming produced in 2021. This remarkable figure suggests that this specialty earns more money than the combined cinema and music industry.
According to the ResearchandMarkets study, an increase in the number of mobile games is what is driving the application of AR. Due to the focus on mobile games in the present gaming industry, AR has a distinct niche.
The market for react native mobile apps and games is always growing, making it the ideal time to implement AR technology more widely.
How Precisely Does AR Appear In Gaming?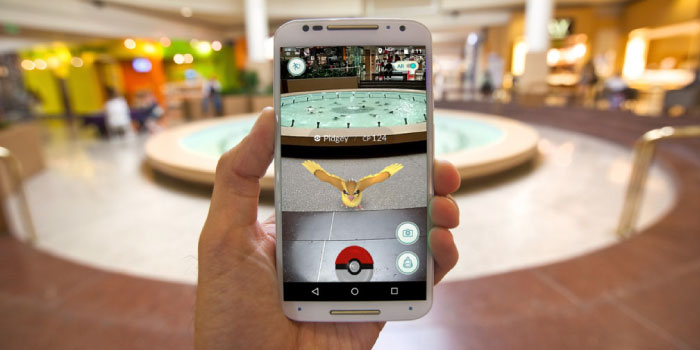 A faraway goal for some gamers has been augmented reality. When examining the real-world applications, augmented reality (AR) might be the missing piece that connects the physical world with the digital world. The ability of augmented reality (AR) to act as a magical glue between the two could revolutionize how users engage with interactive media.
The gaming industry, which swiftly adopted AR technology, is one of the most active sectors in terms of AR development. The launch of the video game Pokémon GO in 2016 marked a turning point for the gaming industry by showcasing the potential of augmented reality. Millions of people played the game on their smartphones as it quickly spread over the world. The success of the initial augmented reality (AR) mobile game development has rekindled the gaming industry's interest in AR technology. Major game developers like Nintendo, Microsoft, and Sony are making significant investments in augmented reality technologies.
Traditional video games are being improved with augmented reality. For AR headsets like the Microsoft HoloLens and the Magic Leap One, several AR games currently under development have been created. These titles include the action-adventure game Scraper: First Strike and the first-person shooter Project X-Ray, both created by Labrodex, Inc. It is obvious that augmented reality (AR) has a big impact on the gaming sector and will fundamentally alter how we play video games.
Games: VR vs. AR
Even if it seems obvious, there are differences between virtual reality and augmented reality in the game world. Simply defined, whereas AR enhances the player's current environment, VR delivers a totally immersive experience (often incorporating a VR headset). In augmented reality, 3D graphics are heavily used to overlay pre-generated imagery over the user's perspective of the real world. Contrarily, AR game technologies rely on the player's senses (mainly sight) to locate in the simulated environment.
Each of these technologies has a variety of advantages for gamers, and both have a lot to offer. One the one hand, VR games like Beat Saber, Superhot, and Half-Life: Alyx provide an immersive sensation of "being within the game."
Contrarily, the AR sector does not need specialized headsets because it heavily relies on the mobile game development market. Each, with its list of rewards, can bring a dramatic change to how people globally perceive gaming.
For regular players, VR opens up a whole new realm of experiences. Virtual reality's level of immersion cannot be matched by conventional video games. The following are some of the most notable advantages of VR gaming;
The majority of VR games are made to be played while exercising. When taken strictly in this sense, VR is revolutionary on its own since it combines exercise and enjoyment.
Multiplayer features are available in VR games on consoles like the PlayStation 4, which allows users to invite friends over and play together in VR. It would seem that VR and socializing can coexist.
Unlike to conventional games, VR games place a premium on involvement and immersion. In other words, you may manipulate sporting equipment while sitting at home and interacting with objects by "physically holding" them.
Many AR Game Types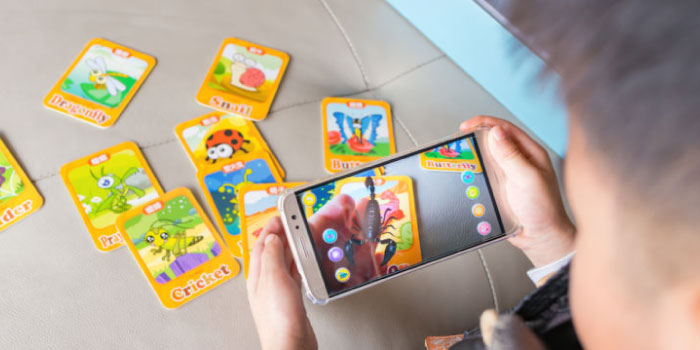 A trend that shows promise is reality beyond actuality. AR games exist in a variety of formats and are tailored to various platforms. Mobile devices are currently the main focus of the global market for augmented reality games. The popularity of games like Pokémon GO, Ingress, and The Walking Dead: Our World shows that mobile game development will dominate the AR gaming market in the future.
The most often played categories of AR games, according to the genre split, are;
Experiences with First-Person Shooters
Exergames
Sports
RPGs
One may examine a breakdown of the AR games depending on their design intent by looking at the global market for AR gaming currently. The following categories of AR games are typically distinguished;
Educational
Entertaining
Simulation
Social
The location where AR technologies are employed is another crucial factor. More precisely, VR games are now having an impact on the industry for Computers and consoles. The PC industry is dominated by Oculus and HTC products, while Sony console gamers continue to choose the PlayStation VR. Likewise, the market for augmented reality programming, according to ReportsInsights, is heavily focused on;
Mobile gadgets
HMDs
Smart eyewear
Despite this, worldwide inventors and early adopters of AR are still working hard to discover the ideal niche in the gaming sector. But, as was already said, the seeming dependency on mobile devices provides a fantastic opportunity for gamers to familiarize themselves with how AR is now being used. The top five augmented reality (AR) mobile games are listed below for you to try out.
The Top 5 Mobile Games with Augmented Reality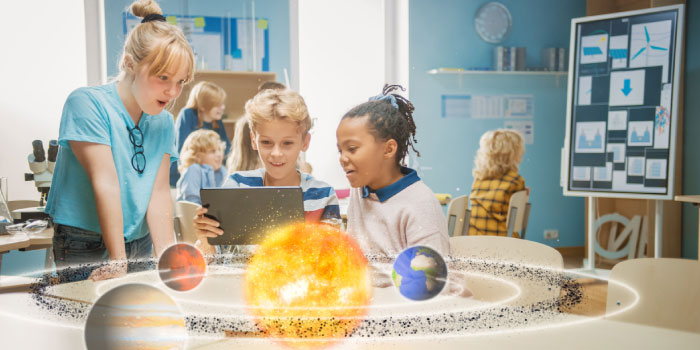 There are several examples of well-known AR mobile games, despite the fact that the widespread adoption of augmented reality programming is still in its early phases. Prior to Pokémon GO, which is by far the most innovative AR game, the majority of applications were mainly proof-of-concept experiments. However, there are already a large number of mobile AR games available as AR becomes increasingly common on mobile devices. Here are the top 5 augmented reality smartphone games that people love playing all over the world.
It's not surprising that the first game that comes to mind when you think of AR mobile games is Pokémon GO. A significant game-changer in the continuous use of augmented reality technologies was Nintendo's second mobile release in history. When Pokémon GO was launched in 2016 to global acclaim, it attracted millions of devoted gamers from all over the world. What led to the success, and how can augmented reality programming fit into that?
Pokémon GO creator Niantic worked with Nintendo and the Pokémon Company to create a stand-alone game that was released in 2016. It combines GPS and AR technology to let users roam around in actual environments. Avatars that players design and personalize must move throughout the game's map.
The main objective of the game is to "catch" Pokémon's into Pokeballs while using AR technology to see and interact with them. You can see the real-world surroundings coupled with the AR visuals when you encounter a Pokémon using the camera on your mobile device.
The game was a big hit, and many people agree that it was the first time that augmented reality was accessible to a wide audience. Financially speaking, a Statista research reveals that the worldwide revenue from Pokémon GO's in-app purchases exceeded $904 million. The reason Pokémon GO is still a well-liked AR game is because Niantic implemented thoughtful game design and progression mechanics. You may still download this game on Android and iOS if you missed the excitement train in 2016.
Conclusion
The potential of augmented reality in gaming remains high. At first glance, some potential future developments in AR gaming include more lifelike and immersive graphics as well as expanded utilization of real-world locales and items. Players would find it entertaining if social interaction in AR games were scaled up. The Walking Dead: Our World is among the better examples since it successfully mixes an immersive augmented reality experience with multiplayer choices.
In a more far-reaching scenario, the gaming industry has unrealized potential for augmented reality. A breakthrough is likely to occur, enabling the invention and recreation of distinctive experiences that conventional video games are unable to duplicate. A more widespread usage of AR technologies for PC games is one such example. If you are looking for mobile game development, and augmented reality programming services then get in touch with Creatix9.